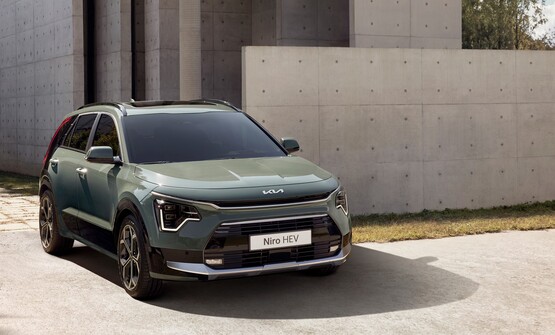 Kia has revealed details of the new Niro Hybrid, ahead of the models arrival in UK dealerships later this year.
It uses a 1.6-litre petrol engine with a six-speed dual clutch automatic gearbox and is expected to return around 60mpg. Power output is rated at 141PS.
When the Niro goes on sale it will be offered with three electrified powertains, including a plug-in hybrid and fully electric.
It features a new exterior design that follows the styling of the new Sportage, while the interior is similar to that of the EV6.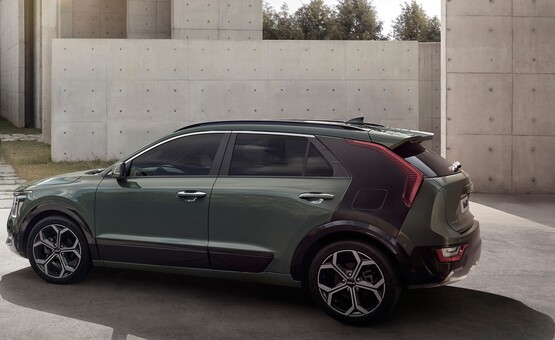 Based on the third-generation platform, the new Niro has a larger body that provides more interior space and storage capacity. It's 65mm longer, 20mm wider and 10mm taller than the outgoing Niro. The wheelbase has also grown by 20mm.
Central to the new Niro's development was a focus on sustainability and efficient dynamics, with new materials and the introduction of a the 'Greenzone Drive Mode' which automatically switches hybrid or plug-in hybrid models into EV drive mode in urban environments.
Changes to the car's suspension and steering are said to improve stability and comfort, while there is also an increase in sound deadening to provide a quieter ride.
Kia says the Niro's new look is designed to improve aerodynamics, with a drag coefficient of 0.29 achieved by the new body. It's also been styled to provide a more rugged appearance than its predecessor.
Kia has used cabin trim from recycled wallpaper, applied seat coverings made from eucalyptus leaves and adopted the use of new water-based paints in a bid to make its electrified new Niro more sustainable.
Early indications from orders of the EV6, which is featured in the Showroom section of the December issue of AM Magazine, suggest that demand will far outstrip supplies of Kia's latest electrified models.
Speaking to AM at the UK launch of the EV6, Kia UK's president and chief executive, Paul Philpott, said that the brand had already accepted 1,600 pre-orders – wiping out its UK quota for 2022.