Kia has used cabin trim from recycled wallpaper, applied seat coverings made from eucalyptus leaves and adopted the use of new water-based paints in a bid to make its electrified new Niro more sustainable.
The Korean car maker officially unveiled the new version of its family crossover at the 2021 Seoul Mobility Show this week, revealing the second model to reinterpret its 'tiger face' design, following the recent launch of the new Sportage SUV.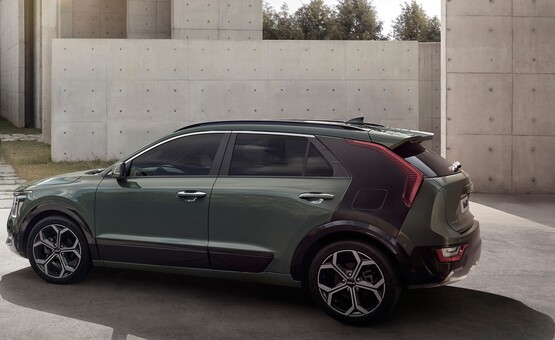 The new Niro crossover will remain available in hybrid, plug-in hybrid (PHEV) and electric vehicle (EV) derivatives when it goes on sale next year and joins the new Kia EV6 in a new generation EV line-up for the brand.
Early indications from orders of the EV6, which is featured in the Showroom section of the newly-published December issue of AM Magazine, suggest that demand will far outstrip supplies of Kia's latest electrified models.
Speaking to AM at the UK launch of the EV6, Kia UK's president and chief executive, Paul Philpott, said that the brand had already accepted 1,600 pre-orders – wiping out its UK quota for 2022.
Central to the new Niro's development was a focus on sustainability and efficient dynamics, with new materials and the introduction of a the 'Greenzone Drive Mode' which automatically switches hybrid or plug-in hybrid models into EV drive mode in urban environments.
Ho Sung Song, the president and chief executive of Kia, said: "Kia continues to take steps towards a more sustainable future, inviting everyone to join the movement into the new mobility era.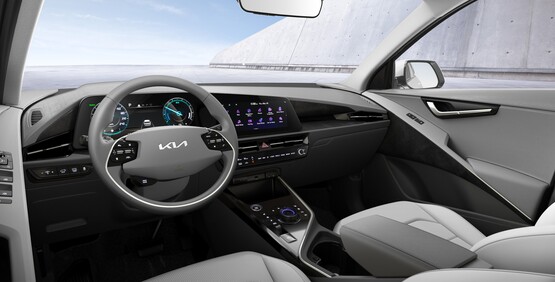 "The all-new Kia Niro makes it simple to practice a sustainable lifestyle with its eco-friendly materials, advanced technology and electric powertrains while it also fulfills the practical needs of customers."
Kia said that its 2019 Habaniro concept had heavily influenced the new Niro's exterior design, with its two-tone body, wide rear pillar and boomerang-shaped rear taillights.
Inside, Kia said that there is a "a clear statement of Kia's commitment to sustainability" with headlining made from recycled wallpaper, seats are made from Bio PU with Tencel from eucalyptus leaves, and BTX free paint used on the door panels.