Vauxhall has revealed the pricing and specifications of its new Astra Sports Tourer, with a plug-in hybrid set to join the C-segment estate car's line-up for the first time.
Prices for the Stellantis-owned brand's new model will start at £25,005 with the option of Design or GS Line trim grades and a choice of two petrol engines, one diesel and the zero-emissions capable PHEV.
Set for summer deliveries into UK showrooms, the Astra Sports Tourer offers a 608-litre boot, as standard, with the underfloor lithium-ion battery of the PHEV drivetrain option reducing the available cargo volume to 548 litres.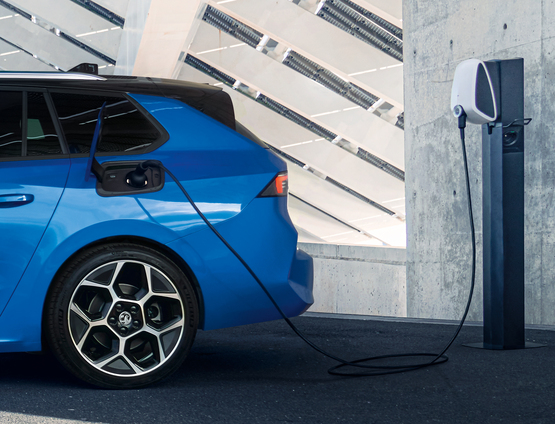 The PHEV delivers a claimed electric range of up to 42 miles, however, as well as being the range's cleanest option.
Performance data has yet to be published, but the PHEV claims CO2 emissions of just 25g/km alongside a power output of 182PS.
Customers also have a choice of 1.2-litre or 1.2-litre turbo three-cylinder petrol engines, with an eight-speed automatic option on the turbocharged variant.
Diesel models come with a 1.5-litre turbo four-cylinder engine, which can be had either with a six-speed manual or an eight-speed automatic.
Back in September Vauxhall confirmed that the all-new eighth-generation Vauxhall Astra hatchback will include a fully electric Astra-e. The EV variant is likely to go on sale in early 2023.
Inside the new Astra Sports Tourer, Vauxhall's fully digital Pure Panel human-machine interface (HMI) combines a 10-inch driver instrument cluster and a 10-inch digital touchscreen system, featuring wireless Apple CarPlay and Android Auto as standard across all models.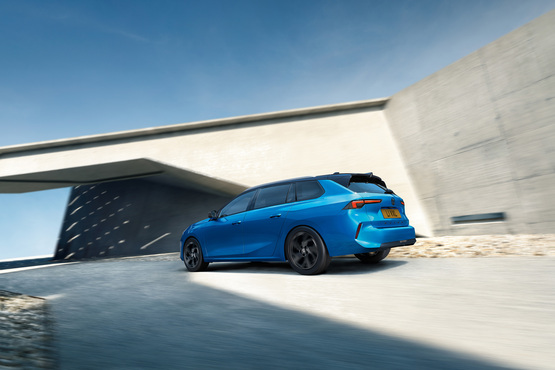 Among the Sports Tourer's automated driver assistance systems are: a driver drowsiness system, eight airbags; lane departure warning; and automatic emergency braking.
Active cruise control which increases or decreases speed to follow the vehicle in front, up to a complete stop is also among the options.
Vauxhall recently took steps to streamline the trim levels of its Crossland, Grandland and Insignia model ranges.
The new Astra's two-grade line-up in in-line with this.
As well as the above safety technology GS-Line models (from £27,900) come with a multifunction camera in the windscreen, four body cameras (one at the front, one at the rear and one on each side), five radar sensors (one at the front and one at each corner), as well as ultrasonic sensors front and rear.