JCT600 head of commercial vehicles Beryl Carney was awarded the Barbara Cox Woman of the Year Award earlier this year in recognition of her work to transform the fortunes of the Bradford-based AM100 retailer's Volkswagen van centres.
Here awards judge and the deputy editor of AM's sister title Fleet News, Sarah Tooze (pictured, above left), delivers an insight into the hard work that prompted the high-profile recognition of her work in automotive retail – and why her efforts should inspire greater diversity in the sector.
JCT600's head of commercial vehicles Beryl Carney and her team have transformed the fortunes of its Volkswagen van centres.
Back in 2013 the three centres (Sheffield, York and Hull), which JCT600 had inherited from the Gilder Group acquisition, were in dire straits.
Sheffield was making a loss, York was barely breaking even and Hull was profitable but was in 'fall down' (customer satisfaction and other measures were below standard).
By the end of 2017 it was a different story. The three van centres returned a net profit of £1.2 million that year and still made a healthy profit of just under a million last year.
As a result, Volkswagen Commercial Vehicles (VWCV) gave Hull the Gold Award for overall performance in its network in 2017 and the Silver Award in 2018, as well as the Sales Performance Award in both 2017 and 2018.
Sheffield, meanwhile, won the VWCV Satisfaction Performance Award in 2017, and the Top Authorised Repairer went to JCT600 Van Service Wakefield (an accolade it has picked up three times in the past five years).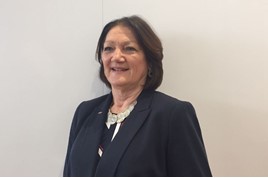 Carney herself (pictured) earned the prestigious Gold Pin Award from VWCV in 2018 in recognition of her contribution to the brand, and this year picked up the Barbara Cox Woman of the Year Award from Cox Automotive.
Both awards were as a result of nominations by her direct reports.
She believes that the success of the van division is down to "applying good business practice, cost control and maximising people's potential".
Carney has been in the automotive industry for more than 40 years, starting in vehicle rental in her homeland South Africa, followed by spells with Lex Transfleet and Iveco in the UK, before joining JCT600 in 2013.
She says that she learnt the value of teams and people development at truck hire firm Kempston in South Africa.
"We were a small team and we had to knit and work together to achieve our goals," she said. "We became the second largest truck commercial rental company in South Africa."
It's experience that she applies at JCT600.
"Without a doubt, none of this is possible without a team of people around you, you drive your results through your people," she said. "And my passion for what I do feeds back into their passion, which gives them the inspiration to want to do better, and I think as well because I have such strong core values a lot of my team appreciate that and feel respected and confident in what they do because they know they have those values behind them which helps them drive their own performances.
"I hear them at work all the time saying 'well, is that treating that person with integrity?' And it's wonderful to hear that because now they're thinking about their own behaviours and how that impacts on the business and themselves and the results within the business."
Communication is another core value and has helped to improve customer satisfaction.
"We all respect and understand that if a customer brings their vehicle in or if they order a vehicle we need to communicate with them on a constant basis and keep them informed of the progress of their vehicle," Carney said.
"We are honest and open. We don't do anything underhand in our dealership, ever. If we've scratched a customer's vehicle we'll phone and tell them. 'We're happy to repair it at our cost with a reputable bodyshop, it will be guaranteed by the manufacturer but if you don't want us to do it you tell us how you want to handle it' so we never try and hide things from people and that's all about integrity."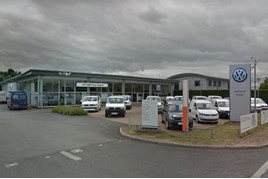 Carney believes it is essential to set a clear strategy, explain to employees why that strategy is in place, what their impact is and what they need to do, but then empower people to make decisions.
"One of the biggest compliments I had was when a customer rang up and said 'I don't know you, I've never met you but you clearly have a really good management style because your team are clearly empowered'. He'd been in the automotive industry for years and he said 'I've never been into a dealership where I have seen that empowerment'."
Carney likes to inform staff when they have had good feedback from customers too.
She says that a 'woman's touch' can be beneficial to a dealership as women "have the ability to see a 'softer' side of things" and "to view things in a different way".
"We care about other people, we care about the impact of our behaviour on other people," she said. "We have a natural, nurturing ability."
But she also knows when to take a tough stance, particularly when it comes to making sure the business understands and respects the differences between commercial vehicles and passenger cars.
"I don't accept the status quo," she said. "I will challenge and push back, and fight for the difference. So in marketing, for instance, I'll say 'it doesn't work that way in commercial vehicles, we need a different tact'."
The performance of the commercial vehicle division has also helped her to get buy-in.
"When your brand starts delivering better results that your passenger car side, then suddenly people sit up and go 'well, this is definitely a brand we can take note of'," she said.
The results seem more remarkable when you learn that Carney was also battling cancer (she describes being given the 'all clear' from her oncologist in 2017 as the "jewel in my crown").
"With the right mindset you can fight and survive through life-threatening things," she said. "I learnt the real true meaning of team and support during that period. The fact I could focus on work allowed me to not withdraw into myself, it gave me a huge drive and inspiration."
Carney now intends to put her efforts into ensuring all four sites are "performing at their full potential".
York is still attached to a car dealership and Carney wants it become standalone by 2021.
"We've got to the point where we have the right people in place, we have a strong team in York, so now it's about driving the results to allow us to stand on our two feet because with the standalone comes overheads so you have to be really well-placed to be able to do that," she said.