Chorley Group founder and chairman Andrew Turner has raised £59,000 for the Inspire Youth Zone Chorley children's charity with a gruelling 14-day trek to Mount Everest Base Camp.
Turner, who was awarded an MBE in the Queen's Birthday Honours for services to the local community earlier this year, smashed his £25,000 fund-raising target with the challenge.
However, the 59-year-old had no similar hiking experience and confessed to Lancashire Business View that the reality of his 14-day trek through the Himalayas proved "more horrific than I ever could have imagined".
Turner said that he struggled both physically and mentally along the way, adding: "There were times when I thought I shouldn't even be there."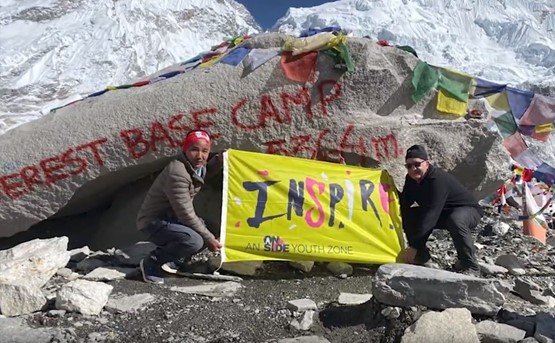 Notes from children who benefit from the Inspire Youth Zone Chorley project kept him going.
"I knew that I'd promised these kids I would be doing this, so I said we'd have to do whatever it takes to make it happen," Turner said.
The Youth Zone is a purpose-built facility for the borough of Chorley's young people (aged eight to 19, and up to 25 for those with disabilities) to enjoy a wide variety of events and activities and was officially opened in May last year.
Young people from across Chorley are given access to the facilities for a cost of £5 for an annual membership and 50p per visit.
The project attracted a membership of more than 5,000 young people in its first year.
As well as his work with Inspire Youth Zone, Turner has also been actively involved with MENCAP and once raising enough funds to cover Chorley MENCAP's entire running costs for a full year.
A video of Turner's trek to Everest Base Camp can be viewed here:
Donations to Turner's fund-raising efforts in the Himalayas can still be made via www.andyeverest.co.uk