The Institute of the Motor Industry (IMI) has appointed BP's Dr Esther Hills and the Rail Safety Standards Board's Rachel Leech as new non-executive directors.
The organisation said that it was broadening the "diversity of experience" on its board with the two new appointments, which chief executive Steve Nash said would help it to remain "relevant and representative" in a challenging climate.
Hills, BP's product testing and engineering manager, leads an operational powertrain test centre, which is expanding its test capability into alternative propulsion technologies, in her current role.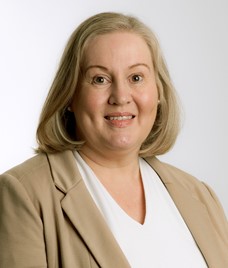 She has also spent several years leading a research team developing hybrid vehicle technology at a major automotive vehicle manufacturer and she is a board member of the Industrial Advisory Board in the University of Birmingham's Department of Mechanical Engineering.
Leech's current role sees her working with members across the UK rail network.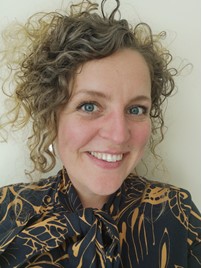 Her career saw her previously work for five years at the Institution of Mechanical Engineers (IMechE) and she also succeeded in tripling the number of members of the Open Data Institute (ODI - a tech start-up founded by web-inventor Sir Tim Berners-Lee) in just three months.
Commenting on the skill-set brought to the IMI by its two new board recruits, Nash said: "The automotive sector is facing enormous change. The job and business opportunities could be immense, but employers, employees, training centres and the new generation coming into the sector will need help to remain on top of the challenges. That's where the IMI fits in. And by broadening the experience on our board we will remain relevant and representative. We are, therefore, delighted to welcome Dr Esther Hills and Rachel Leech.
"Esther's engineering background, as well as her current work at bp leading an operational powertrain test centre, gives her immense insight into the new automotive technologies that our members need to embrace.
"Rachel's experience at the Rail Safety Standards Board and, before that, within a range of sectors, brings an understanding of the dynamics of membership structured organisations. We are tremendously excited about the new insights and experience they both will bring to the IMI's strategy."
Hills said: "The changing landscape of automotive technology along with new emerging vehicle ownership models provides challenges to those in the sector to ensure their skills evolve and update.
"Adapting training and qualifications to focus on these emerging technologies is a challenge, along with new digital delivery platforms.
"I believe my experience of strategic long term planning of my own automotive team skills, resource levels and equipment gives me first-hand experience of this challenge which I am excited to bring to the IMI board."
Leech said: "Tackling a lack of diversity and inclusion has been a focus throughout my career.
"I am not afraid to voice opinions on behalf of others who are less heard and I think this will add a valuable insight to the IMI board's strategy.
"My voluntary work with local organisations to promote diversity of entrants to engineering/rail careers, as well as mentoring for women in engineering are, I believe, important credentials for this new role."