MG Motor UK has appointed former Richmond Motor Group operations director and Hyundai Motor UK sales director Guy Pigounakis as one of two senior hires designed to help drive its electric vehicle (EV) sales push.
Former AM100 car retail group employee Pigounakis was announced as MG's new commercial director today (December 8) as David Pugh was appointed as the SAIC-owned car manufacturer's marketing director.
MG said that the newly-created roles would help the OEM to accelerate its ambitious UK growth plans as well as further position the brand as the leader for affordable EVs.
MG's current head of sales and marketing, Daniel Gregorious, will continue to lead the company's sales operations and will focus on growing his team and supporting the delivery of MG's goal of achieving 50,000 registrations by 2025.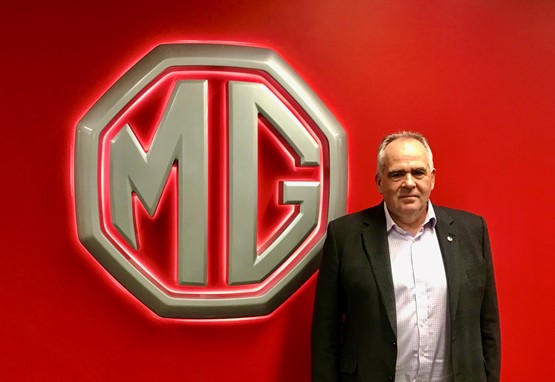 Pigounakis will take responsibility for evolving the brand's sales, aftersales and network development departments.
He said: "Being involved with the MG brand is a bit of a homecoming for me and I can't wait to get stuck in to supporting the next phase of the company's growth.
"There is an amazing amount of potential waiting to be unlocked and this is a hugely exciting time to be getting involved."
Pugh has over 20 years of experience in marketing for Vauxhall, GM and Jaguar Land Rover and was more recently marketing director at Hyundai, launching its hybrid and EV sub-brands and "N" performance range.
He joins MG directly from running his own consultancy.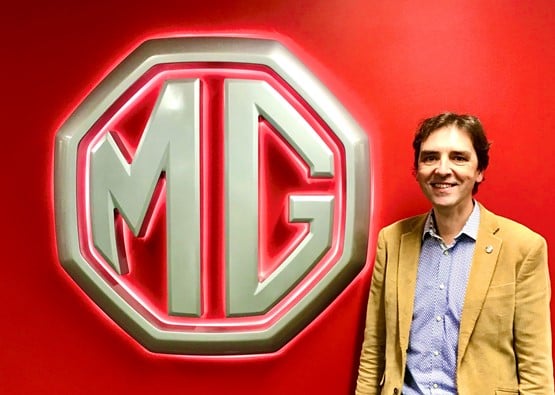 Pugh said: "Of all the brands in the automotive industry at the moment, MG is by far the most interesting. It's an amazing brand that's already growing rapidly and is perfectly poised to accelerate that growth as we head towards an electrified future, not least because it is already seen as an EV leader.
"It's a hugely exciting time to be joining the company and there's an incredible depth of enthusiasm within the MG Motor team."
MG said that a shipment of vehicles into the UK last month represented largest single shipment of MGs into the UK ever.
It contained a 66% EV mix, made up of the company's best-selling MG ZS EV, the new MG5 EV and MG HS plug-in hybrid.
AM reported last week that East Coast car retailer Read Motor Group was set to open a new MG dealership in Grimsby early next year.
The brand, which currently has a network of 112 dealers, expects its new car sales in 2020 to exceed 20,000 units.
Its MG ZS SUV B-segment electric car, launched mid-2019 and now the fourth biggest selling electric car in the UK, will be joined in November by the MG5 EV estate car and in October by the MG HS plug-in hybrid.
"Electric is now, and MG is electric," Gregorious told AM.
Although the brand's new car registrations in November were down by 26.7% at 866 units (2019: 1,186) – just outpacing a market down 27.4%, according to Society of Motor Manufacturers and Traders (SMMT) data – it remains 49.4% up year-to-date at 16,994 (2019: 11,373).