Read Motor Group will add an MG Motor UK franchise in Grimsby to its car dealership portfolio early in 2021.
The group announced this week that it was poised to officially join the fast-growing SAIC-owned car brand with the opening of a dealership on January 18.
Its facility will be located alongside its existing Suzuki GB dealership on Railway Street, Grimsby.
Group managing director, Mike Read, said: "I'm delighted to welcome the MG brand to Read Motor Group.
"We're excited to represent this award-winning brand in Grimsby and surrounding areas.
"It's a fantastic opportunity with a brand that's certainly going places, and we look forward to opening on January 18th with our usual warm Read welcome."
Grimsby-based Read Motor Group currently represents Hyundai in Boston, Doncaster, Grimsby, Kings Lynn, Lincoln and Worksop and Suzuki in Grimsby.
In February this year the group's Grimsby Hyundai dealership was named Dealer of the Year by the Korean carmaker while Richmond Motor Group won the Dealer Group of the Year award in the Korean carmaker's annual awards.
The group also claimed the Hyundai Customer Focus Dealer of the Year 2019 accolade with its franchise in Kings Lynn.
It is now adding MG at a time of significant growth for the EV-focussed brand.
MG dealers are about to get their second pure battery electric vehicle to retail, plus a plug-in hybrid, as the brand expects its new car sales in 2020 to exceed 20,000 units.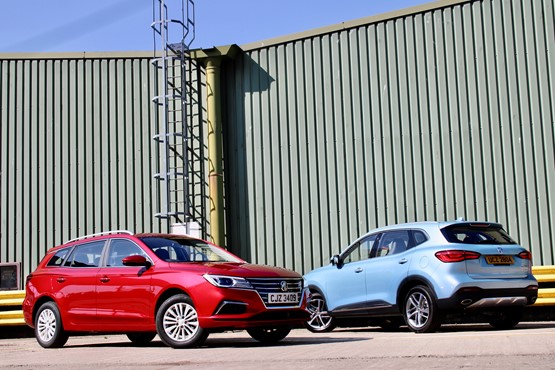 Its MG ZS SUV B-segment electric car, launched mid-2019 and now the fourth biggest selling electric car in the UK, will be joined in November by the MG5 EV estate car and in October by the MG HS plug-in hybrid.
"Electric is now, and MG is electric," Daniel Gregorious, head of sales and marketing at MG Motor UK, told AM.
Although the brand's new car registrations in November were down by 26.7% at 866 units (2019: 1,186) – just outpacing a market down 27.4%, according to Society of Motor Manufacturers and Traders (SMMT) data – it remains 49.4% up year-to-date at 16,994 (2019: 11,373)