Vertu Motors chief executive Robert Forrester conceded that he is "perhaps known for not being very human" before concluding that his appearance on ITV's Undercover Big Boss had done him "no harm at all".
In an interview with AM, Forrester said that he had always been able to laugh at himself and expected to be the butt of jokes and jibes after donning a disguise to mingle with Bristol Street Motors staff for last night's program.
But, reflecting on the outcome of the show for himself and the AM100 PLC, he said: "It has been extremely positive."
"I lead a company employing 6,000 people. You have to be able to have a bit of fun and show your human side, but I'm perhaps known for not being very human, with my analytics and awkwardness", he said.
"Being on Undercover Big Boss hasn't done me or the business any harm at all."
View the trailer for Undercover Big Boss by clicking here.
Last night's episode of Undercover Big Boss saw Forrester detailing his strategic approach to car retail with an overview of data related to the group's operations.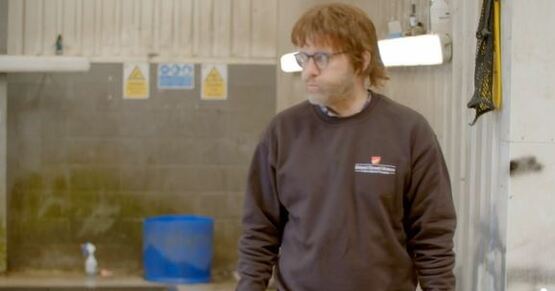 Later Forrester – disguised with a beard, glasses and a wig once worn by Benny Hill on Cagney and Lacey – mixed with unsuspecting staff, including car salesman Jevon, van salesman Lee 'The Van Man' and valeter Terry.
A cover story attempted to throw staff off the scent further, with Forrester assuming the role of Tom, a history lecturer from Aberystwyth that wanted to explore a new career after the COVID-19 lockdown.
Forrester told AM that his failed attempts to sell a car were attributed to the need to maintain the illusion that he was an industry amateur.
His exploits prompted van salesman Lee to state that he was "not a born salesman", adding: "I think if you left him with me long enough, he'd be less sh*t."
Forrester said: "I did slip a little out of character once, on service reception. It was near the end of filming and I said to myself 'let me give this a go'.
"I was making a follow-up service call overseen by a member of staff and when I came off the phone she said 'that was better than mine'. If I'd kept that up my cover would have been blown, though."
While Forrester told AM that his appearance on the series had served to raise the profile of Bristol Street Motors – a key motivator for the exercise – it also had a direct impact on the Bristol Street Motors staff.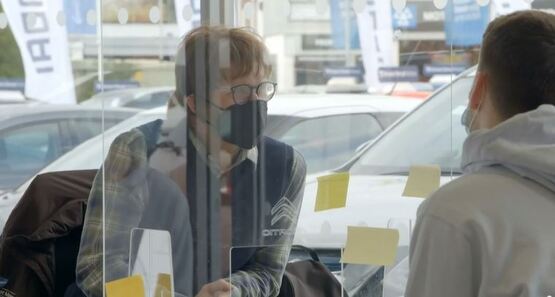 It gave an insight into the pressure of sales targets on Vauxhall salesman Jevon, who welled-up as he admitted he was considering ending his career with the group due to the lofty expectations.
Forrester also learnt first-hand about the demands placed on valeters and third-party suppliers, for whom their long-term work prospects are uncertain.
It also led to actions that would boost employees' confidence and career progression.
Forrester said that Undercover Big Boss' filming, which took him out of the business for four weeks as he grew a beard and then completed a fortnight undercover, had prompted a two-hour board meeting to discuss his finding and various action points.
"We are in the process of dramatically expanding our people development programmes and leadership programmes," Forrester said.
"Going not the business, I was once again struck by the lack of confidence that plagues younger employees in-particular. That's something we need to tackle. Without the confidence to reach our potential everyone misses out.
"We miss out on the potential and productivity of staff with great potential and they miss out on a really successful career."
Forrester said that he still looks to push himself out of his comfort zone to drive his own development, describing his Undercover Big Boss appearance as one of those situations.
What else did he take from the exercise?
"Well, I kept the wig and when the wardrobe department came back from M&S with a selection of lecturer-style clothes to create my disguise, I found that a lot of the stuff resembled what I already had in wardrobe at home, so I got a new selection of clothes that I'm more than happy to wear in future as well."