Dealer group eStar Truck & Van's head of marketing and communications Caroline Burnell has improved van community culture from her passion for improving wellbeing and innovation in communication.
Minutes after the being crowned the fourth winner of the highly sought-after Barbara Cox Woman of the Year Award, Burnell told AM-Online just how much winning the award meant to her.
"It feels very surreal, my whole career has been about enabling others to be in the spotlight and giving other people a platform and making sure that I promote the brand or leaders in the business," she said.
"I've always described myself as a 'wing woman' and to now be the person that's in the spotlight and for things that I do outside of my job – means so much to me."
In her nomination, Burnell was described as a "linchpin" for the automotive community throughout her 17 years in PR and communications – which she kickstarted with a PR agency, working on the accounts of Auto Trader and Ford, before later joining Mercedes-Benz UK.
Burnell stood out to the judging panel for demonstrating consistency in her dedication to the automotive industry over a period of time and for leaving a clear legacy behind at each progression of her career, showing that her work is highly regarded.
They also said that working in a sector which may be deemed 'less glamorous', she has managed to understand the driver community and use her knowledge to improve culture and widen and educate external viewpoints.
The judging panel included previous winners Alison Jones, UK group managing director and senior vice-president at Stellantis, and Lorna McAtear, fleet manager at National Grid. They were joined on the panel by Lynda Ennis (Ennis & Co), Lindsay Greatbatch (Bauer Media) as well as Liam Quegan and Alison Fisher from Cox Automotive Europe.
Business Barometer
One of Burnell's proudest achievements is commissioning Mercedes-Benz Vans (UK) Business Barometer – a quarterly study of 2,000 LCV owners and operators - highlighting as many aspects of the van community as possible.
In 2018, Burnell convinced the board of directors to highlight mental health as a topic outside of the organisation.
Burnell said: "It was not really being discussed then as widely as it is now, but it occurred to me that commercial vehicle owners and operators were amongst the hardest working people, yet hugely unsung and often incredibly isolated, while under tremendous pressures and battling many things out of their control, like traffic, road restrictions, technology failures and fuel shortages."
The resulting data was used to package up a broadcast offering that included an interview with the Mental Health Foundation to highlight the plight of the van community in the UK, with coverage on national and regional TV, radio, online and print media.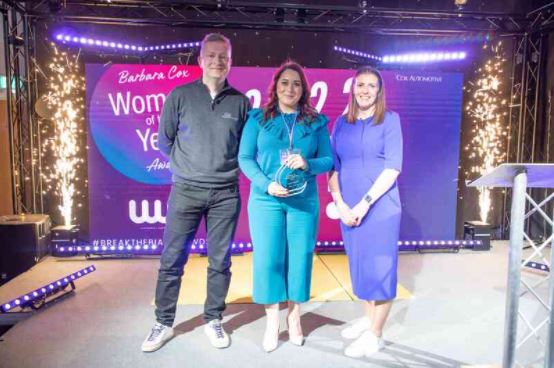 Mercedes-Benz Vans UK used the data on its website, when speaking with customers and prospects, and internally, Burnell said.
Topics highlighted by the Barometer include hydration and diet concerns of drivers, the impact of roadworks and traffic on mental health, men's health, going to the doctors, Christmas pressures and the impact of COVID-19.
Burnell left the role at Mercedes-Benz in April 2021, but MB Vans have continued using the Business Barometer with the latest one distributed in January 2022.
"I started the Barometer to give van drivers in the UK a voice and a platform and I was amazed at the response that we got from it; it just grew from there," said Burnell.
"Although I don't work at Mercedes-Benz anymore, they are continuing the Barometer and it's still got a history to it, and it continues to champion a sector of people. It's not the glamorous side of the business, but what a vital side of the business it is. In my career, that's something that I've been hugely proud to do."
Passion for innovation in communcations
"I'm always trying to find new tools to better communicate, particularly internally in my role as head of marketing and communications at eStar," said Burnell.
A Mercedes-Benz franchisee, the eStar Truck and Van dealer group has a team of 340 people who are geographically spread across four areas (Knowsley, Manchester, Stoke and Deeside).
To improve internal communications at eStar, Burnell launched a weekly email that highlighted key topics, important notices and staff updates and created the company's first all-team live stream update, which saw the managing director and head of HR deliver transparent messages around the company's strategic direction, successes to date.
Burnell also introduced eStar's inaugural SuperStar awards, which recognises colleagues who go above and beyond against its core values – the professionally-curated live stream was directed by Burnell.
She said: "The feedback was phenomenal, with a huge appreciation for the transparency, down-to-earth approach, and recognition for colleagues being particular highlights.
"I hate the term 'knowledge is power', it's openness, transparency, authenticity, that needs to be shared. I'm fortunate that I work for a brilliant leader in Steve Bridge, and he shares those same philosophies.
"The business is only 18 months old, so to come in and embed a culture of openness, honesty, transparency and championing the people within that is important. We've got great customers, but internally, we must make sure that the people are just as championed as our customers."
Burnell has also established a plan and backing for an internal podcast series – the first of which was set to be recorded in February 2022, designed to provide insight into directors and senior leadership team, strategic direction, and key topics such as electrification and digitalisation.
Giving back to the wider community
Burnell's emotional intelligence is also true in her private life, utilising her skills as a Mental Health First Aider and applying them in her community – giving back in the evenings, in her own time as a volunteer counsellor for Shout, a text-based crisis support charity.
Burnell said she plans to use the £5,000 prize money to develop her skills further and train to become a counsellor.
She said: "I'm at the stage now that I want to do more, I've done my little steppingstones. If you're being pulled towards something, go at it with open arms, and for me that that's counselling.
"I would love to go to night school and start to train as a counsellor and be able to use the skills that I've got into the industry that I love and be able to genuinely help people - that's a huge passion of mine. The prize money will enable that dream to happen a bit sooner."
Judges' comments
Burnell stood out to judge Alison Fisher, HR director at Cox Automotive International, for the legacy that she had left at organisations during her career.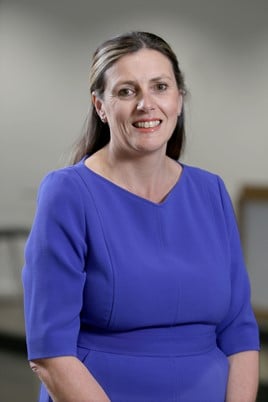 She said: "Mercedes-Benz Vans UK are still using the Business Barometer so for me, it was that longevity of consistently delivering something.
"In an area or part of our sector that isn't the most glamorous at times because it's truck and vans – but that almost that hard to reach community and being their voice and advocate. Caroline was prepared to take that on – no one asked her to do that.
"It was the impact she had beyond her day job, which was so profound, but the legacy of why she did that and the fact that she gave so much back in terms of being a mental health first aider, but why that's important to that community as well. It was just a really well-rounded story that touched a lot of us really."
Lorna McAtear, fleet manager at National Grid, said: "The van and truck industry is such a hard sector.
"Having come from that industry myself, I could see and understand everything that Caroline had in her nomination of what she was trying to do, how much more responsibility you must feel you have for the drivers because they are professional people.
"All that came out in Caroline's entry - her passion in the industry for such a hard sector to deliver to and one that is the backbone of the industry.
"We saw that more so during COVID and all the other challenges that we've had, that this is an essential fleet."