NextGear Capital has appointed Chris Stakes as commercial director and Victoria Gardner as director of NextGear Development.
The two new hires support the wholesale funding specialist's growth plans.
Stakes has spent the past six years leading his own automotive lending consultancy, developing e-commerce products and leading digital transformation for several European businesses including Admiral and Secure Trust Bank.
Prior to this, he spent 17 years working for Black Horse Motor Finance, holding several senior roles. This involved managing dealer facing teams as well as supporting the development of motor strategy and operational excellence. He takes responsibility for product design, pricing and business strategy.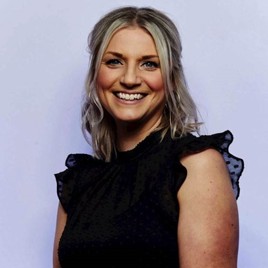 Gardner joins NextGear Capital from Epyx, where she spent six years as head of remarketing. She will be responsible for spearheading future growth of NextGear Capital's specialist vehicle stock-funding offering.
Liam Quegan, managing director of NextGear Capital, said: "It is important that we continue to attract and retain the very best talent as we continue our post-pandemic growth plans. Chris and Victoria are two highly experienced professionals who will bring a wealth of knowledge, passion, and drive to our team. They both have direct experience of working closely with dealer customers and will help us to further improve and tailor our product offering to customers."
The UK's new car finance suffered its "largest contraction" in new business volumes since February 2021's COVID-19 lockdown period during June, according to new data published by the Finance and Leasing Association (FLA).
New business volumes fell 12% year-on-year overall in the last month of H1 2022 as the new car finance market's new business declined 21% by value (to £ 1.44 billion) and 28% by volume (to 56,877).
NextGear Capital is part of Cox Automotive, which recently published its prediction that the UK's new car market will end 2022 on 1.62 million registrations after downgrading its forecasts to acknowledge the "reality" of the sector's global supply crisis.
The automotive services provider now expects a 1.4% decrease year-on-year, which would leave registrations 29.7% down compared to the 2000 to 2019 average and 29.7% down on pre-COVID 2019 after downgrading its previous forecast by 11.3%.