Peugeot welcomed three new directors as it followed fellow Stellantis car brand Citroen in revealing a restructured leadership team for the UK market.
Alongside the appointment of former Vauxhall marketing director Adam Wood as managing director – as revealed by AM back in October – Sam Brandon as regional operations and sales director and Kristian Cholmondeley joins as marketing director.
Wood replaces Julie David who was recently profiled by AM but now moves into the position of managing director of Stellantis premium brands.
Commenting on his appointment, Wood said he was excited about the potential of a Peugeot brand which was "going from strength to strength".
The brand launched its new 308 hatchback in 2022, recently unveiled its new 408 crossover and will be launching five electric vehicles (EV) in the next two years.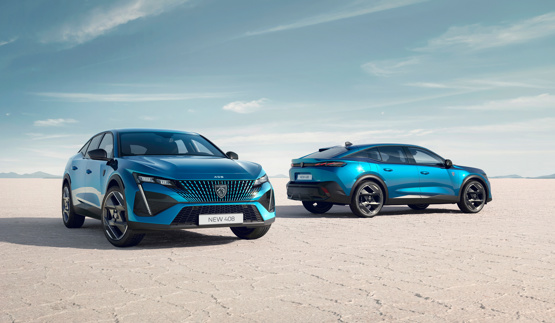 Wood said: "It will be great to play a part in bringing these to UK drivers. I'd like to thank Julie for all her hard work and wish her all the best in her new role."
Wood, who reports to Stellantis UK managing director Paul Willcox, joined Stellantis in 2021 having previously held multiple roles at Renault Group, including Dacia brand director, marketing director, head of marketing communications, and corporate planning manager.
Willcox said: "I am pleased to welcome Adam to the Peugeot UK team – he brings a wealth and breadth of experience to the role that will prove invaluable.
"I look forward to working with him over an exciting year for the brand as we launch new product and continue to electrify the model range."
Brandon joins the Peugeot having held a wealth of positions under the Fiat Chrysler Automobiles (FCA).
He most recently worked as national sales manager for the Alfa Romeo and Jeep brands in the UK, having previously worked as national product manager Alfa Romeo and Jeep UK and in EMEA regional roles in both commercial and product management with the Jeep brand.
Brandon said: "It's a great time to be joining the Peugeot brand, with an exciting portfolio of products and new launches in 2023 and beyond.
"I look forward to working with Adam and Kris, the wider Peugeot team and importantly the Peugeot retail network to deliver the strong results that our product line-up deserves."
Last week's publication of 2022 new car registrations by the Society of Motor Manufacturers and Traders (SMMT) showed that Peugeot's UK volumes dipped 14.5% last year.
The brand's retailers continue to await the roll-out of an agency model retail agreements as part of a Stellantis distribution model which was recently delayed to January 2024.
Cholmondeley, who replaces Steven Wass who has recently been appointed sales director for Vauxhall, started his career with Peugeot and most recently served as Head of PR for Alfa Romeo and DS Automobiles.
His previous roles include head of communications at DS Automobiles, head of business sales at Citroën and DS Automobiles and head of sales strategy at Citroën and DS Automobiles.