Howards Motor Group's David Backes is stepping down as finance director following his decision to retire.
His job role will be covered by Mark Eggar as chief financial officer at the group.
Backes has worked for the South West-based dealer group for 32 years and was praised for his "unwavering commitment, financial acumen and strategic leadership".
Chris Lee, Howards Motor Group managing director, said: "David (pictured) has been an integral part of our organisation for over three decades, and we are immensely grateful for his immeasurable contribution to the business.
"His dedication, expertise, and unwavering commitment has been instrumental in our achievements. We wish him a fulfilling retirement and continued success in all his future endeavours."
Eggar (below) joined Howards Motor Group as chief financial officer in November of last year and Lee said he is well positioned to lead the finance team and continue driving to meet the company's growth objectives.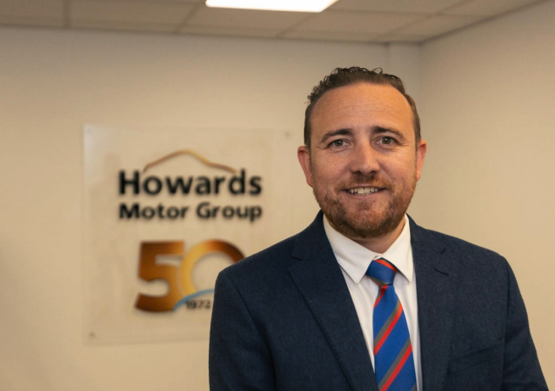 Howards Motor Group has locations in Weston-super-Mare, Taunton and Yeovil representing Honda, Citroen, DS, Kia, MG, Nissan, Peugeot, Toyota and Suzuki.
The business restructured its leadership team earlier this year and Lee in January, 25 years after he joined the Weston-super-Mare based business as an apprentice technician.
The Howards senior leadership team now consists of retail operations directors Danny Street, Tony Lippe and Stuart Mackintosh, all promoted from within the business, and marketing director Louise Devine, also promoted within the company, while head of group operating functions and communications Chris Lynch was recruited from Peugeot UK. Eggar joined from insurance firm WPA.