The eBay Motors Group has extended its offer of free classified advertising until the easing of COVID-19 coronavirus lockdown measures as CarGurus maintained its 50% discount to car dealers.
The two digital marketing suppliers were among a number of businesses still keen to support retailers as they weigh-up the value of increased home deliveries and prepare their businesses for an eventual re-opening of showrooms.
Customer experience specialist Autino, meanwhile, has announced that it will support the sector through the offer of free use of its online engagement platform, CustomerLounge.
The eBay Motors Group said this week that dealers advertising vehicles across eBay Motors, Motors.co.uk and Gumtree Motors platforms would not be charged during the three-week lockdown extension or any further extension of the lockdown in May.
Additionally, eBay Motors Group will provide a further eight days of free vehicle advertising once dealerships are permitted to reopen, it said.
The classifieds group is also continuing to waive over-posting fees to help dealers maximise stock visibility during the lockdown.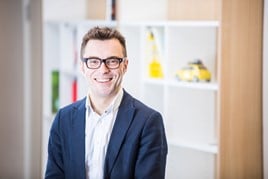 Phill Jones, head of eBay Motors Group, said: "Given the continued uncertainty facing car retailers, I am delighted we are able to support our industry by extending our free advertising.
"We will continue to monitor the situation closely and will work closely with our dealer partners during the lockdown."
Jones added: "We are seeing positive signs of demand across our platforms as consumers use this period to research their next car. It is essential for dealers to maintain visibility and use this time to keep talking with customers so that sales can return once measures allow."
'63% of car buyers plan to buy a vehicle this year' - CarGurus
At CarGurus, its existing 50% rate reduction has been extended for June for subscribing dealers on CarGurus and PistonHeads.
It said that the half-price offer is intended to provide extended cost relief, enabling dealers to efficiently connect with buyers on the CarGurus platform and benefit from pent-up demand as summer begins.
A CarGurus survey carried out earlier this month indicated that 63% of UK car buyers plan to buy a vehicle this year, and of those nearly a third (31%) plan to purchase as soon as restrictions are lifted while 60% plan to purchase within three months.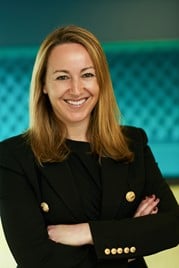 Wendy Harris, Vice President of European Sales for CarGurus, said: "At CarGurus, we remain committed to doing everything we can to support our dealers in these extremely difficult times.
"It is incredible to witness the resilience demonstrated by our dealer partners, and I'm proud that CarGurus has continued to focus on helping dealers succeed through these challenges.
"We hope that the June discount in combination with our new Contactless Services features will help dealers to weather the storm and build towards recovery."
Free software offer
Autino has said that its offer of free customer communications software is designed to ensure that retailers retain "efficient and reliable communications" during lockdown.
Its CustomerLounge communication platform claims to reduce phone calls into switchboards, increase customer satisfaction and create additional sales opportunities online.
It allows sharing of messages, VHCs, images and more with customers on their preferred device, keeping them engaged before, during, and after their visit.
The three-months' free use of the system includes all setup, training and onboarding undertaken remotely ready for the restart.
Head of marketing at Autino, Alex Knight, said: "Retailers that take steps during lockdown to improve business efficiencies such as their digital offering and communication capabilities will be in the best position to meet both likely increased demand and customer expectations.
"With consumers likely to emerge from lockdown much more comfortable with communicating remotely and possibly still reluctant to manage a range of everyday tasks including vehicle maintenance in a face-to-face environment, dealers will need to ensure their systems can facilitate excellent customer engagement at a distance."