Kia Motors UK has celebrated the strong comeback from COVID-19 lockdown made 34 of its franchised car dealers with the award of a series of special President's Acceleration Awards.
The award has been presented to high fliers among the Korean carmarker's 187-strong network, many of whom achieved 150% of their sales target in Q3 as the network delivered a total of 28,185 vehicles.
Kia's market share rose to 4.8% in the period, 0.2ppts above last year, with 32% of registrations accounted for by alternative fuel vehicle (AFV) vehicles – hitting its 2020 three in ten eco target.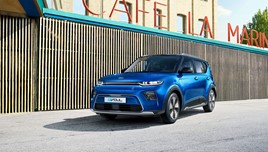 The brand said that 16% of its Q3 sales had been self-charging hybrids, 12% electric vehicles (EV) and the other 4% to plug-in hybrid (PHEV).
Paul Philpott, president and chief executive of Kia Motors UK, said: "It's been a challenging year for everyone and the whole of our dealer network has worked tirelessly to gain back momentum and sales since re-opening in June.
"We appreciate that each of our dealers has faced unprecedented challenges and the 'President's Acceleration Awards' highlights those that have really excelled and pulled through together."
Chorley Group Blackpool Kia was one of the franchised car retailers recognised by Kia as one of its top performing dealerships in Q3.
Since opening its doors in June, Chorley Group has worked to get back on track within sales and aftersales departments, said Kia.
Having implemented secure COVID-19 safeguards for customers and employees and with an upturn in online sales, Chorley Group was well placed with their current GForces Ecommerce platform to facilitate the demand.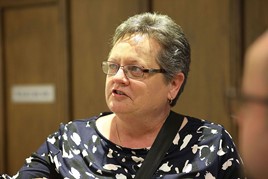 Pauline Turner, managing director at Chorley Group, said: "The team here at Chorley Group Blackpool Kia have pulled together and worked incredibly hard since we opened in June and this award is a great recognition to all that we have achieved."
Earlier this year, Chorley Group won the 2020 AM Bright Spark Award for positioning itself as a source of critical information on the electric vehicle (EV) market, reaching way beyond its Lancashire base to sell EVs as far afield as Croydon, Edinburgh and Leicester.
Chorley Group was also highlighted as great employers in the automotive industry as four of its dealerships in Blackpool, Chorley, Burley and Preston were recognised as 2019's Best AM Dealerships To Work For.
Chorley Group reported it has seen a 15% increase in technician productivity over the last year after installing a new digital aftersales software package.