CarGurus' second annual free-to-attend Navigate automotive conference will take place virtually on October 26 and 27.
The conference is designed to help automotive professionals, including dealers, on how to adapt to the rapidly changing automotive retail landscape, said CarGurus.
Navigate 2020 will feature expert speakers from the automotive and technology sectors.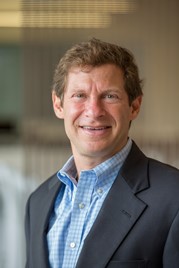 Sam Zales, presidents and chief operating officer of CarGurus, said: "This event is about learning and engaging on the issues that are currently impacting automotive retail and exploring new strategies for success from a range of perspectives.
"While the format will be virtual this year due to COVID-19, we are just as excited about the agenda we have planned."
The conference follows the success of last year's inaugural event, which drew attendees from the US, UK and Canada.
Zales said: "Last year's successful debut of CarGurus Navigate conference proved that dealerships are eager to learn new ways to improve their business, and they see tremendous value in getting insight and advice from inside and outside their industry."
Car dealers are adopting increased levels of contactless and online retail technology to meet new purchasing demands among car buyers, according to CarGurus.
CarGurus said attendees at its conference could expect to develop new skills to improve dealership performance and explore new strategies for adapting to a rapidly changing consumer climate.
New for 2020 is the introduction of a charity auction in aid of Ben, the charity dedicated to supporting people of the automotive industry.
You can register your place here.