Car retail DMS giant CDK Global has been sold to leading global investment firm Francisco Partners in a deal worth $1.45 billion (£1.08bn).
In a development described by CDK Global (International) chief executive Neil Packham as "exceptional news" the investment firm, which specializes in partnering with technology businesses, announced the execution of a definitive agreement to acquire CDK's International business segment yesterday (November 30).
"The announcement from Francisco Partners and CDK Global is exceptional news for our business," said Packham.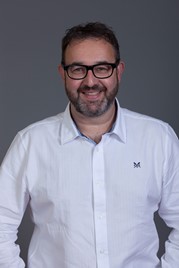 "This exciting opportunity will enable us to pursue new possibilities and help us to realise and accelerate our full potential internationally.
"Immediate focus will be on accelerating CDK International's ongoing transformation with our automotive retail software platform, providing technology and solutions that are needed to connect the automotive ecosystem.
"Whilst our strategy is well underway, this development will allow us to move much faster towards our goal."
Since its launch over 20 years ago, Francisco Partners has raised over $24bn in committed capital and invested in more than 300 technology companies, making it one of the most active and longstanding investors in the technology industry.
Global scale
Across the world, CDK Global provides solutions to dealers in more than 100 countries, serving around 30,000 retail locations and many OEMs.
The UK is CDK Global's second biggest market outside of North America, behind China, and around 550 of its 2,000-strong staff of R&D developers are based here.
More than 50% of the UK's car retailers make use of its systems to run their daily operations, AM understands.
During 2020 the DMS supplier has focussed many of its new product launches towards the provision of paperless and contacless car retail transcations in light of the COVID-19 pandemic.
October brought the launch of both its Pay By Link contact-free payment solution and Digital Documents to digitise workflows.
Petri Oksanen, partner at Francisco Partners, who will join the CDKI board of directors upon closing of the transaction, indicated that CDK's offering will be strengthened by its new owner. He said: "The automotive retail experience is undergoing dramatic change.
"With its leading market position in EMEA and Asia, we believe CDKI is uniquely placed to support this transformation in these regions, and that by becoming a standalone company it will better be able to execute on this exciting opportunity.
"We look forward to working closely with the CDKI team and both their dealer and OEM customers – as well as the broader ecosystem – to provide the technologies and solutions needed through both organic development and add-on acquisitions to successfully deliver on this ongoing industry transformation."
Sound strategy
Matt Spetzler, a fellow partner at Francisco Partners, who will also join the CDKI board at closing, said: "We were impressed with the recent product developments and innovation at CDKI.
"We believe the CDKI team has a sound strategy and strong foundation to leverage towards the goal of becoming the future automotive retail software platform of choice.
"We will seek to utilize our substantial resources and experience in helping other similarly situated software companies to accelerate the realization of CDKI's vision."
Packham said that the team at Francisco Partners is "fully aligned" with CDK Global' s existing strategy, adding that he was confident that "their wealth of experience will help us to succeed".
He added: "During this period our customers and employees remain our top priority. We are confident that there will be no disruption to our clients and this development is great news for us all.
"We will continue to reach out to stakeholders across all our regions over the next weeks and months, to outline our evolution and to prepare together for the next chapter."