A two-day online conference for regional managers that work with the RAC Dealer Network is being held from January 28, 2021.
The event is designed to brief regional managers on the latest developments in the used car sector including new product plans from the RAC and Assurant, the RAC's partner in the warranty and aftersales sector.
The event, usually held every January, will take place remotely, this year.
Kellie Grocott, RAC director of sales at Assurant, said: "The event is not just about us talking to our regional managers but also listening to their experiences out in the field, so we've created a format that is designed to create as much of the buzz and interaction of attending the conference in-person as possible, with features such as live polls on key topics."
Grocott was appointed as director of sales for the RAC Dealer Network at Assurant last year, following the promotion of Sean Kent into the role of UK client director for automotive.
Grocott said there are almost 50 regional managers working across the country supporting the RAC Dealer Network of used car dealers.
"Part of what they do is sales to new and existing dealers, but there is also in-depth advice on best practice approaches to warranties and other RAC-branded aftersales products, designed to achieve the best outcomes for dealers and car buyers. They also provide help with everything from marketing to training."
"Working in partnership with dealers has been especially important during the pandemic. The role of warranties has subtly shifted over the last few months, with them playing an important part in inspiring consumer confidence and helping dealers to adapt to quickly changing trading models and conditions.
"Many of our dealers speak to their regional manager every week or so to discuss their aftersales performance and how their approach can be adjusted to maximise results. The relationships are very proactive."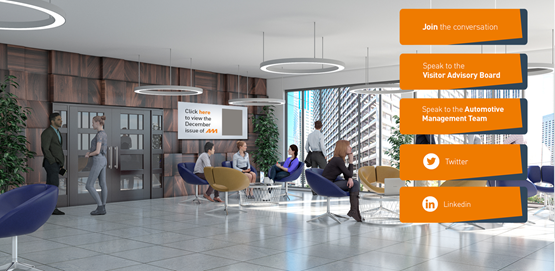 AM Live Virtual takes place across Wednesday and Thursday this week (January 20 and 21) in partnership with the National Franchised Dealers Association, to share learnings and case studies from more than a dozen UK motor retail groups and numerous industry expert suppliers.
In total, AM Live Virtual will feature 18 seminar sessions offering visitors insight, advice and guidance to improve their strategic planning and their day-to-day operations.
AM Live Virtual is an exclusive event for dealer and vehicle manufacturer personnel.