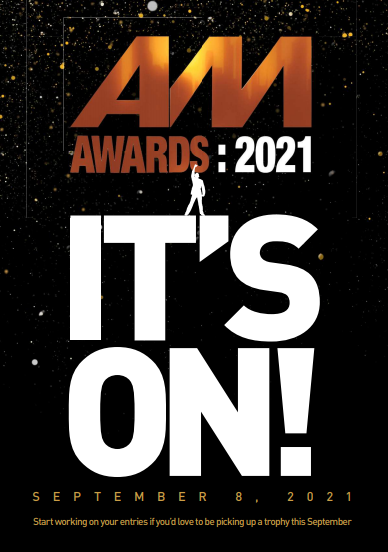 The strengths of 'regional hero' dealer groups and motor retail's steps to combat the plug-in car grant cut are examined in the latest AM magazine, available here for free in digital form.
Inside, AM also reports on vehicle leasing firm Vanarama's ambitions for five-fold growth by 2025 as interest grows in subscriptions and contract hire.
Plus we're launching the 2021 AM Awards with a call for entries. After a rollercoaster 2020, it's time to win your teams some recognition.
There's in-depth analysis of the first quarter's new car market, insight into the finance support OEMs are putting behind their EV push, and a challenge to the industry's outlook in favour of a culture of inclusivity and understanding.
Editor's Letter
Well done everyone! UK motor retail got more than A QUARTER OF A MILLION new cars registered for the roads in March without showrooms being open. I think that's worth a big shout out, don't you?
Now that showrooms have finally reopened, may the success continue. With complicated restrictions looking likely for overseas holidays this summer hopefully some consumers would rather treat themselves by replacing their car instead.
Those opting for a staycation will need dependable transport for entertaining trips out. This could even be an opportunity to quell the range anxieties of prospective electric vehicle buyers through well-targeted 48-hour loans.
Once they realise they can get to Alton Towers and back on one charge their angst will surely disappear.
Competition for good quality used cars will be fierce, particularly among retailers of nearly new given the 600,000 unit shortfall in 2020's new car market.
Yet my conversations with a few CEOs have revealed increased interest in sales of more four-year-plus cars. As consumer confidence builds those left with smaller budgets from coronavirus's disruption might pick an older car than usual or downsize to reduce their monthly outgoings.
Opportunities are out there. Go find them.