A 15% increase in the volume of videos being created by car retailers and aftersales providers have propelled CitNOW past a 60 million video landmark.
The AM Awards 2021's Supplier of the Year said that video production had ramped-up markedly over the past two years, resulting in the landmark number of videos being produced using its software.
And data from the recent CitNOW Group report, 'The Ultimate Digital Customer Journey', shows that momentum gained throughout the COVID-19 pandemic is unlikely to wane, with 72% of car buyers under 45-years-old stating that they would be more likely to buy a vehicle if they received a personalised video of it.
For car buyers aged 18 to 24 this figure rises to 83%.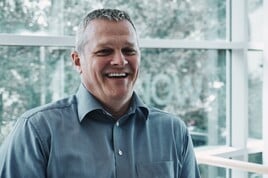 Alistair Horsburgh, CitNOW's chief revenue officer, said: "With the car buying journey increasingly starting online, it's important that retailers address new buying behaviours.
"They need the flexibility in their digital communications strategies to allow sales staff to respond to queries in a timely manner that is appropriate for each individual and that enables them to build an emotional connection.
"Our latest survey revealed an even split between car buyers who said they still want the in-showroom experience and those who don't see it as a priority."
CitNOW's 'Ultimate Digital Customer Journey' report examines how technology is redefining the retail experience, also reveals that almost nine-out-of-10 (87%) respondents prefer to start their car research journey online on a car manufacturer or retailer website, a 10% increase from 2020.
With 84% of car buyers finding video a valuable part of the customer buying experience, a personalised video response to an initial query can have a massive influence on the success of the transition from online to offline interaction.
Callum Wood, head of sales at CitNOW, joined AM to discuss the business' recent AM Awards win and its response to the sector's various headwinds in a recent AM News Show Podcast.
Wood was joined by TrustFord marketing director Julia Greenhough as he explained why the pandemic had accelerated some people's learning curve in becoming comfortable with video communication and improved the technology at dealers' disposal overall.
Horsburgh said: "With each customer's pathway to purchase becoming increasingly unique, it's crucial that retailers utilise the digital tools available to effectively engage with potential customers and deliver the right journey for their needs, from first enquiry to purchase."
To help retailers adapt more easily to changing consumer behaviours, CitNOW will be rolling out free upgrades to its existing iOS users by the end of 2021.
The business claims that its next generation apps represent "the biggest ever update to the CitNOW mobile platform" and offer a more streamlined and intuitive interface for its Sales, Workshop, Web and Bodyshop products.
Click here to download CitNOW's latest report, 'The Ultimate Digital Customer Journey'.
Watch Wood speaking about CitNOW on the AM News Show podcast here: