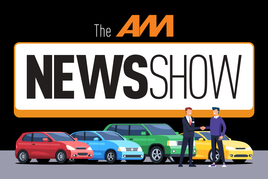 AM's new motor retail industry podcast is here! The first episode of the monthly AM News Show welcomed recent AM Awards winners TrustFord and CitNOW to talk about the market trends they're tackling, the strengths of their businesses and to share insights that will help fellow motor retailers in the UK.
It's available now on YouTube and will soon be on Apple Podcasts and Spotify.
In the inaugural AM News Show, produced by Armchair Marketing at its professional studio near Northampton, Julia Greenhough, marketing director at TrustFord, talks about the challenge of predicting what 2022 will look like when the industry is still experiencing the fall-out of the last two years' supply constraints and pandemic-driven problems.
"The demand is definitely there, no doubt. The challenge is making sure we're keeping our customers informed.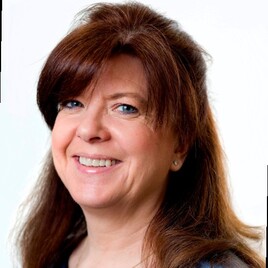 "It's colleagues in the front line being honest and transparent with customers, being really clear that it is a global issue and if orders change in terms of timings we keep the customer informed.
"As marketeers we're also looking at how we also get through content that's nurturing our consumers and helping them onthat journey. As consumers we're used to it in other areas, such ordering as a bespoke sofa; we don't necessarily expect that to be available two weeks later. But we do know retailers that look after us, keep us informed and quite happy.
Callum Wood, head of sales at CitNOW, explains why the pandemic has accelerated some people's learning curve in becoming comfortable with video communication and improved the technology at dealers' disposal overall.
Subscribe to ensure future episodes of The AM News Show don't get missed.
Episode two will feature special guests outlining their year-end goals and preview some of the features built into this year's Automotive Management Live show at Birmingham NEC on November 11.