Paragon Bank's Motor Finance division and Peter Vardy-backed Car Money have both seen their car retail lending soar during the first half of their financial year.
A total of £75.7 million was lent by Paragon Banking Group's motor finance division during the six months to the end of March 2022, over twice the amount loaned in the comparative period in 2021 and 6% greater than the value in the second half of 2021.
CarMoney, meanwhile, oversaw £35.8m of loans made to customers in the same period, compared to £17.9m last year.
Paragon's Motor Finance revealed that its loan book was £236.2m at the end of the period, compared to £220.4m the year before.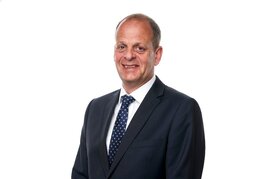 Julian Rance, Paragon's Motor Finance managing director, said: "We are pleased with the recovery the market has made since the reopening of dealerships following lifting of COVID-related restrictions.
"That created a groundswell of demand for used vehicles, which has fed through to strong asset values in the used market. Supply issues in the new car market have compounded that."
CarMoney, which moved into a new HQ earlier this year, revealed that it had added 300 new dealers to its network in 2021, resulting in finence for 3,949 vehicles in the quarter, compared to 2,461 in the previous year.
It also counts eBay Motors Group and Exchange and Mart among its partners and appears on comparison sites such as Confused.com.
CarMoney managing director Alastair Grier said: "We are steadily carving out a bigger and bigger share of a strong marketplace throughout the UK, having increased our headcount from 71 to 128 and added our presence to sites such as CompareTheMarket and GoCompare during this period. We expect to announce further partnership deals as the year progresses.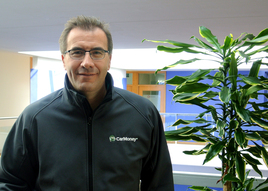 "We continue to disrupt the market across the UK by applying technology to take away the discomfort of buying a car through helping customers smoothly navigate their way through the process, all the way from choosing the right vehicle from a respected dealer, to putting the best finance package in place.
"Most recently, we have been pushing hard to help customers to finance electric cars and have partnered with ZoomEV, the electric vehicle sharing platform which brings together electric vehicles and sharing economies to combat climate change.
"As to changing customer behaviours, we have noticed more and more customers applying for finance before looking specifically at cars in their quest to clarify the monthly payments and how much they can afford to borrow. This may be an early manifestation of a developing cost of living awareness but it is still early days."
In data published last week the Finance and Leasing Association (FLA) said it still expects a H2 rise in car buying activity, despite expectations that spending will slow amid rising inflation, interest rates, and taxes.
The FLA revealed that consumer car finance new business volumes fell by 1% year-on-year in April (to 596,135 units) as the value of new business grew 12% (to £11.14bn) over the same period.
Paragon's half year trading results revealed that its operations had expended in the period through its first loans on static caravans, as well as its first products for financing electric vehicles.
Total lending across the Paragon Banking Group's divisions increased by 32.2% compared to the same period last year to £1.49 billion. Pre-tax profits at the company increased 49% to £143.6 million.
Rance said: "The majority of our lending is typically in the second half of the year, so to outperform that figure during our first half was particularly pleasing.
"I have also been encouraged with the steps we have made in the electric vehicle segment, where we have made a strong start. It is a market that will only grow as the technology matures."
A recent finance focus in AM magazine explored how car retailers and lenders could keep automotive finance competitive amid the Bank of England's rising interest rates.
The special insight features also explored the changing role of the car dealership business manager as finance shifts increasingly online.