The COVID-prompted rapid ramping up of online capabilities is having an impact on vehicle financing.
The last two years has seen rapid innovation in the motor finance industry as the market adapted to working more remotely as a result of the COVID-19 pandemic.
Industry predictions from omni-channel retail supplier iVendi already expect nearly half of used car motor finance applications to be made online in 2022.
The company says that across its vehicle retailer user base, it expects to see 45% of applications made by customers digitally and remotely, rather than in the showroom as part of a traditional sales process.
All interviewees for this feature agreed that the direction of travel for finance is digital, but that doesn't mean it won't be a topic of discussion face to face in the showroom for years to come.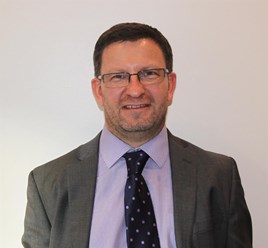 Adrian Dally, Finance and Leasing Association (FLA) director of motor finance and strategy, believes there has been 10 years of progress to improve the digital journey for finance customers during the two lockdown periods.
He said: "The COVID-19 lockdowns have prompted innovation and investment at a huge scale."
One FLA member told Dally that as much as 80% of the motor finance journey is now digital and this is much higher than it would have been before COVID-19.
Dally also thinks this move towards digitalisation is not something that will go backwards, it's here to stay.
He said one of the drivers towards digitalisation of finance include the commercial reality that if businesses don't move in this direction, they will be unlikely to be able to compete in the future.
However, he said: "I don't think any business would want to impose one way of arranging finance. You want to offer a multi-channel approach.
"Dealers and lenders know they have to offer an approach that gives the customer the choice about how to conduct their own finance journey."
"You will also always have to cater for those customers that need more support and guidance in the showroom face to face. I think that will be the case for many years into the future."
Showroom support
Dally said increasing digitisation in the industry has not seen a reduction in appetite for the FLA's Specialist Automotive Finance (SAF) training.
It has now been completed by over 37,000 dealership staff and Dally said the training is a way of increasing professionalism in the industry and ensuring retailers can confidently continue to help customers with finance in showrooms or to support them digitally.
James Tew, iVendi's chief executive, said many automotive retailers have upgraded their online presence substantially over the last two years and the motor finance journey they are offering digitally is simply better and easier to use, hence more consumers are opting to adopt it.
He said: "The technology on offer has continued to improve at a rate that is much better than incremental.
"The online journeys now offered are more effective, and easier to adopt for dealers and to use for car buyers, plus are better integrated into the whole purchasing process."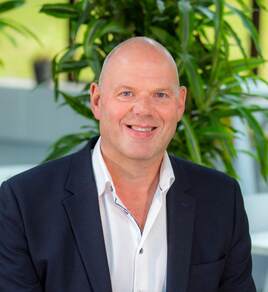 Tew said that many online motor finance journeys now offer a degree of flexibility that meant customers could "play" with the main variables behind each deal - handing them control.
He said: "In many ways, online motor finance is more customer friendly, allowing the customer to run different variations of the numbers in a way that is difficult when sitting in front of a salesperson in a showroom."
Tew (pictured) said that while "there will always be a palace for showroom-based applications", he believes increasing numbers of car buyers will choose the digital option.
Patrick Fuller, Sophus3 head of automotive insight, said that for new car finance in particular, original equipment manufacturers (OEMs) are realising that it's an area where they can have a closer relationship with customers.
Fuller said: "Finance has been perceived as an end of process transactional step, but it should be more integrated and flexible throughout the customer journey.
"There are signs that online finance is growing and becoming more integrated. That's certainly a focus for us with OEM clients at the moment."
Fuller said: "One of the negatives for finance in the showroom right now is there is a lot to get into the conversation.
"You have to get the customer over the line and there are so many moving parts to balance and you only have so much time."
Whereas online, Fuller said "there's always time for another click".
James Hind, Carwow chief executive and founder, is firmly in the camp that motor finance is only moving one way and that's digital.
He said that while some customers still want to visit dealerships for a test drive, the majority of research and customer journeys are happening online.
Future digital innovation
Hind said that while there has been a lot of innovation over the last two years, particularly with used car finance options, he said there is still friction for the new car PCP journey.
He said: "If you're a customer looking for a new car PCP it's a lot more difficult right now to compare prices across specific makes and models on a monthly price basis.
"It's something I would like to see more innovation on. It is difficult because the rules around advertising PCPs require representative examples which make it harder to collate offers, compare and spit out a customised offer searched by monthly price."
However, Carwow has been working with OEMs directly to integrate their captive finance PCP calculators directly into the online marketplace.
Hind said: "Questions about PCP finance is one of the most popular queries we get from consumers and so being able to integrate it into Carwow has been great.
"More than anything it's been extremely popular with retailers because it saves so much time. It also benefits consumers because they can deepen their research on their finance options during the car buying process."
Fuller said future innovation for finance should integrate new car finance more closely into an earlier stage of research for the buying journey.
He said that car brands are historically very product led, with the current customer journey more than likely assuming a product choice has been made before applying finance to it.
However, Fuller would like to see finance applications happen first and then have it customised to the product to open up more options for customers.
This could mean customers might consider other trims, accessories, option packs or different models entirely based on their monthly payment compared to what they may have considered for their budget previously.
Retailers or OEMs could also be contacting finance customers about other areas where finance may be useful, for things like charging installations or accessories. This could all bundled into their monthly finance payment.
Fuller believes the work manufacturers are doing now to upgrade the new car finance journey puts them in a better position for understanding relationships for mobility services they might offer in the future.
This might include shared ownership of vehicles, autonomous vehicle services or further flexible mobility subscriptions.
Fuller said: "It's interesting that a lot of the OEM captive finance houses are acquiring or establishing mobility as a service (MaaS) operations.
"Getting a better understanding of a customisable finance journey helps prepare brands for the future of MaaS, even if that might be 10 years from now."