Fast-growing Steer Automotive Group has opened a new flagship accident repair centre specialising in premium and luxury vehicle brands.
Steer Prestige High Wycombe is the business' new 28,000 sq-ft site for the business which has recently grown through a series of acquisitions in the accident repair sector.
Describing some of the facilities included in the creation of the site, Steer director Sotos Georgalli said: "We've designed and built dedicated customer lounges so you can discuss, in comfort, your restoration or repair with the actual craftspeople carrying out the work.
"Our customer is at the heart of Steer Prestige High Wycombe and in addition to the dedicated customer lounges we have also created business lounges where we can offer our customers private desk space if they need."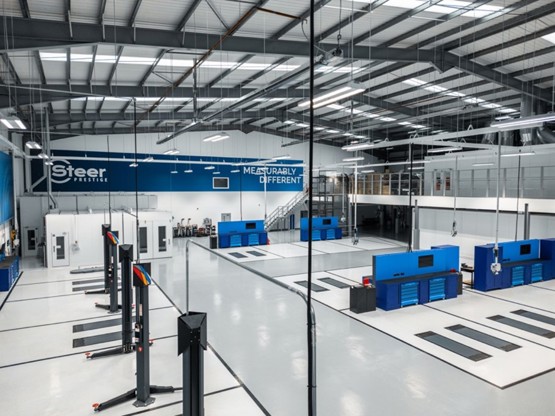 Also included in the Steer Prestige site is the new Steer Training Centre, which will aim to develop the skills of the group's workforce and new recruits.
Steer recently added to its footprint and employee base with the acquisition of AW Accident Repair Centre.
It followed the addition of the 11-site Artis Accident Repair Centres business, in April, as the business continues the latest phase of its expansion plan – in and around London.
The move came just months after Steer laid claim to the title of "UK's fastest growing accident repair group" after completing the acquisition of Tyne Tees Vehicle Repair Group (TTVRG).
To date, the combined operation of the Steer Group has increased to 55 sites with 1,000 staff and the capability to repair 85,000 vehicles per annum.