Car dealerships which work alongside Motability Operations are easing the transition to electric vehicles (EVs) for disabled drivers, offering over 115 EVs on the Motability scheme this summer.
Despite rising prices of essential goods, the cost of leasing a car remains good value for disabled motorists through Motability, .
Ready for the UK's ban on new petrol and diesel cars, Motability Operations is investing £300 million to support its customers in the switch to electric.
First-time EV lessees receive charging support, including the cost of a home charge point and standard installation. Customers relying on public charge points receive a subscription to the BP Pulse network, granting access to over 9,000 public charge points, including rapid and ultra-fast options.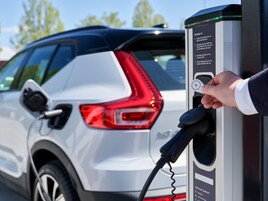 Motability Operations chief executive Andrew Miller said: "This summer, we are thrilled to be introducing more electric vehicles at affordable prices to the scheme than ever before.
"The record-breaking selection offers our customers a great range of EVs available with zero and low advance payments and it reflects the significant investment we are making to support our customers in the transition to electric vehicles ahead of 2030.
"We've been working hard with our partners to continue to provide the best possible value for our customers and with over 700 vehicles of all fuel types available, we hope our customers can easily find and lease a vehicle that meets their needs."
Examples of offers include a Renault Megane E-Tech fopr just £995 advance payment followed by the user's weekly mobility allowance, the GWM Ora Funky Cat for zero advance payment, and a Volkswagen ID5 for £2,495 advance payment.
The scheme also offers a wide range of petrol, diesel, and hybrid vehicles, with an increased selection requiring no advance payment or under £1,000. In total, the Motability Scheme provides access to over 890 vehicles for leasing.
In 2022 AM-online reported that trials started with Motability Scheme customers to identify the challenges and solutions to electric car use for disabled drivers.
The leasing organisation, which supports disabled people's mobility through helping them lease new cars using their disability benefits, started a series of pilots to try to find innovative ways to support Motability Scheme customers make the switch to electric.
A perceived barrier for some is the lack of home charging facilities for an electric car, but starting with Zap Map, Charge Fairy, Co Charger and Bonnet, some initial pilots are already live with Motability Scheme customers across the UK to allay their worries.