Carzam is poised to launch an online used car buying platform as retailers seek solutions to the stock shortage issues that are causing vehicle values to soar.
The online car retailer, headed up by Big Motoring World founder and chief executive Peter Waddell, will extend the same digital processes and home service promise as that offered by the Carzam retail proposition.
Carzam chief executive, Kirk O'Callaghan, said: "Used car prices have been rising at a steady rate since the third lockdown and for many car owners now is a great time to sell their car.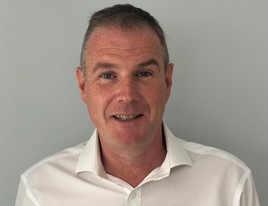 "The Carzam car buying service will offer consumers a quick and easy to use service which will value their car, get it collected and, importantly, get the customer paid in rapid time.
"This is just a further step in the journey for Carzam. We were already accepting part exchanges from our thousands of happy used car buyers so thought it only made sense to extend the service to buy more used cars and make the process as friction free as our retail offering."
Carzam's move into car buying move comes amid reports that Cazoo is also intending to launch a car buying platform.
The moves come as the new breed of online-only start-ups seek new stock sources amid rising used car values.
Last week Cap HPI head of valuations revealed that used car prices had risen by over 6% in May and could be set for a similar rise in June as new car sales limited by the COVID-19 pandemic and the global shortage of semiconductor microchips begun to impact the sector.
As part of the Constellation Automotive business, BCA's cinch car retail platform is already sourcing stock from the group's Webuyanycar network.
Carzam said that customers of its new buying platform will be able to log on to the Carzam website and get an instant valuation for their car, regardless of whether they are buying another vehicle from Carzam or not.
Sellers will be able to have their cars collected from their homes on a chosen day or, if they want, drive it to selected Carzam locations and hand it over.
The launch comes just weeks after Carzam revealed 'Chat and Buy', which allows customers to reserve a car they were looking at on the platform for £49 to take it off sale while they gather more information from the Carzam team.