Cinch has attracted £1 billion in new investment to continue its push to online car retail growth alongside the likes of start-up rivals Cazoo and Carzam.
The Abu Dhabi and Singapore sovereign wealth funds had teamed up with billionaire George Soros to back the business, which is owned by WeBuyAnyCar and BCA Marketplace owner, Constellation Group.
The result is double the £500m funding target Constellation Group had previously hoped to achieve, reports suggest.
This morning (May 21), The Evening Standard described the £1bn investment as "one of the biggest ever private fundraisers by a UK company" and highlighted that it had followed Cazoo's earlier announcement of a £5bn public offer on the New York Stock Exchange that had left investors "agog".
Cinch is raising money from Abu Dhabi Investment Authority, GIC of Singapore, Newberger Berman and Soros Fund Management, it said.
The Cinch business – launched as a retail platform back in October last year – sells stock advertised by car retail partners alongside vehicles sourced directly from its BCA auctions and WeBuyAnyCar channels.
Retail director Jason Cranswick revealed details of the business in a '5 minutes with...' interview with AM.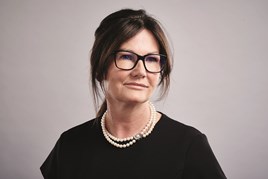 Commenting on today's fund-raising news, Avril Palmer-Baunack, Constellation's executive chairman, said: "Constellation's marketplaces, technology, data and infrastructure provide the backbone of the used car market across Europe.
"cinch extends this presence by transforming the used-car buying experience for consumers.
"cinch is also a key digital sales platform for our partners such as dealers, car manufacturers or leasing companies helping them reach out directly to new consumers and embrace a fully online marketplace.
"This funding round demonstrates the scale of the opportunity ahead of us and allows us to turbocharge our business model and geographical reach in one of the most exciting and fastest growing retail markets in the world."
Thibaut Large, partner at TDR Capital, Constellation's majority shareholder, said: "The €400bn European B2C used car market is at the beginning of a massive digital transformation – similar to the one experienced by so many other retail verticals before. Constellation is in a unique position to lead this transformation.
"Its relentless growth and development has been nothing short of exceptional. We are delighted to welcome such a distinguished group of investors to Constellation and, together, to become the leading digital disruptor across the European used car value chain."
One independent used car retailer who spoke to AM this week highlighted the role that the likes of Cinch and Cazoo were currently playing in the trend for ever-rising used car values.
He suggested that car dealers could not compete with the prices currently being offered to motorists on WeBuyAnyCar for their used cars and still make a profit as the business paid "over the odds" in a bid to maintain a flow of cars into its retail channels.
The Evening Standard suggested today that Cazoo – which brought some of the vehicle preparation work previously outsourced to BCA in-house with the February acquisition of Smart Fleet Solutions – could be about to launch its own car buying platform.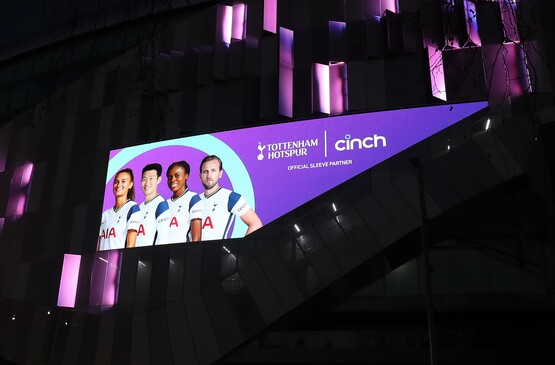 Cinch and Cazoo are both working hard to develop their infrastructure and profile in a bid to emulate the success of Carvana.
The US-based online car retail operation has seen its share price soar from $11 in 2017 to $241 today, according to the Evening Standard, valuing the group at $42bn.
Zeus Capital market analyst Mike Allen recently told AM that he felt Cazoo's statements regarding its sales volume milestones had led to a rise in such activity from established car retail PLCs.
Last week Cazoo, which is currently preparing for £5bn public offering on the New York Stock Exchange, said that it had sold its 25,000th car since its launch less than 18 months ago.
Cinch claims to have reached annualised sales of over 45,000 vehicles less than eight months after its launch, growing at 45% month-on-month on average
Vertu Motors revealed in its 2020 annual financial results statement that it has sold 38,446 cars in the first three weeks of 2021.