Aston Barclay has said the seasonality of the March and September-centric car retail market has been side-lined as supply shortages triggered 40% price rises in just nine months.
The remarketing group's Market Insights report showed that sub-24-month late and low, fleet and 55-75-month-old part exchanges sold through its auction channels had risen in value by 46.9% (£6,865), 40.8% (£4,248) and 40% (£2,876) respectively during the period.
As below average new car sales and franchised dealers' retention of more part exchanges to mitigate against used car supply shortages, the usual influx of product in March and September failed to materialise – driving price rises.
And the National Association of Motor Auctions (NAMA) has said that further used car price rises are on the way.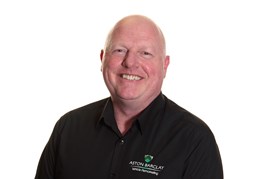 Martin Potter, Aston Barclay's managing director, customer, said: "Dealers have had some tough market conditions to contend with since March 2020, but they have got progressively more difficult in Q2 and Q3 2021.
"Dealers are having to contend with paying way above book values for stock as well as increasing used car prices while they are on their forecourts due to the speed at which the market is constantly changing.
"We've also seen some dealers report unsold stock after 60 and 90 days being sold back into the wholesale market for profit.
"Meanwhile vendors have continued to invest in refurbishing cars to grades one, two and three to take advantage of the buoyant market."
Many OEMs have extended their used car programmes to 100,000 miles for the first time in response to the shortage of used cars, Aston Barclay.
As a result, even the budget end of the market had been impacted by the imbalance between limited supply and buoyant consumer demand.
At above 126 months, prices in Q3 rose 9.9% (£140) to a record £1,552, despite a steep rise in average age and mileage to 164 months and 96,500 miles, it said.
EVs values rose £22,354 during the nine-month period, however volumes remain low.
Over 70% of auction houses are expecting to see an increase in petrol, diesel and hybrid values over the next month, according to the most recent members' survey carried out NAMA.
Despite 35% of respondents predicting that volumes will increase next month (50% said they would remain the same), the forecast suggested values will remain on the rise.