Used car values are likely to rise to "another new level that once didn't seem possible" according to BCA chief operating officer Stuart Pearson.
Pearson's comments came after accelerated wholesale demand during August resulting in the average price of a used car at the remarketing giant's UK auctions surpass the £10,000 mark for the first time in its history.
Hot on the heels of reports of a year-on-year rise of over 18% on Auto Trader and Indicata data which stated values had risen over 16% since the start of the year, BCA spelled-out the impact of the market's current imbalance between supply and demand on its business.
The average value of a used car rose to £10,153 during August, a typically quiet period ahead of the September numberplate change rush, in what was the third consecutive month of record values.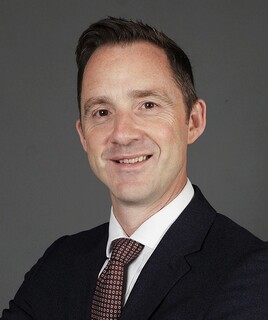 Chief operating officer Stuart Pearson said: "We've reported record price levels for three consecutive months, and looking at the value progression across the used car sector during August and into the first few weeks of September, average values are likely to shift to another new level that probably once didn't seem possible.
"In all likelihood there will be no letting up for some months to come."
Pearson said that ongoing challenges around new car supply had seen increased competition for stock among franchised retailers.
"The current dynamics seen in the used vehicle sector are very much amplified by challenges around new car supply, and we've seen high levels of buying activity from the franchised dealer sector at a time when traditionally they would have been focussed on the preparing for the new plate change," he said.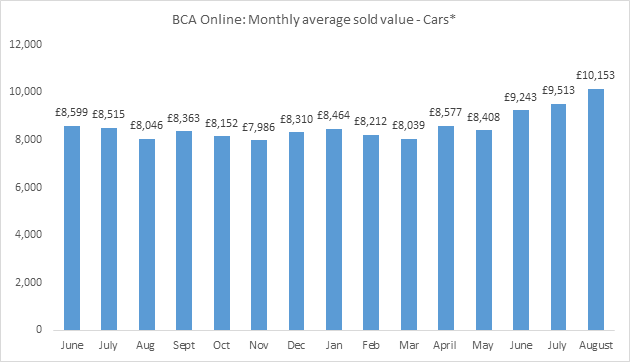 BCA claimed the effect of rising used car values had also been heightened as a result of a "rich mix" of vehicles passing through its online and physical auction channels during August.
It said a number of dedicated marque-driven sales provided dealers with high volumes of low mileage, newer vehicles, creating the critical mass required to supplement their shortfalls driven through the new car challenges.
Pearson said: "Whilst supply and demand will always impact on commodity values in any marketplace, BCA's rich mix of vehicles, along with a sales programme built around clear segmentation for our customers, has driven average values to new levels during 2021.
"Our vendor portfolio contains the broadest and most diverse selection of vehicles in the marketplace and we continue to retain and win significant contracts to further strengthen the offering."
Pearson added "Buyers are also diversifying to make the most of the current retail activity levels and their purchasing is rippling through the whole value chain.
"Whilst older stock has been fairly stable for a number of months, this sector is also now starting to shift upwards when normally the market would be easing back on the run towards Christmas."
Earlier this month Philip Nothard, insight and strategy director at Cox Automotive, said that market forces mean it is quickly becoming the case that "any stock is considered good stock".
"We are operating in a market starved of stock," he said.