Record used car value increases in September have been hailed as a "black swan event" by Cap HPI, with head of valuations Derren Martin describing the seventh consecutive month of rising prices as "extraordinary".
Market analysis from the valuations provider showed that live valuations had recorded an average 5.9% increase in values – equivalent to £860 – at three-years, 60,000-miles and said that such a rise had not been expected.
In monetary terms, the rise was the highest ever recorded by Cap HPI, eclipsing the 6.7% increase in June's monthly figures, which was equivalent to £825.
"The level of value increases during September have taken us all by surprise," Martin said. "We forecast values to increase, but not to this degree.
"Although as the month progressed with our Live values, it quickly became evident that something extraordinary was happening to values."
Martin described the continued appreciation among used cars as the sector's "black swan event".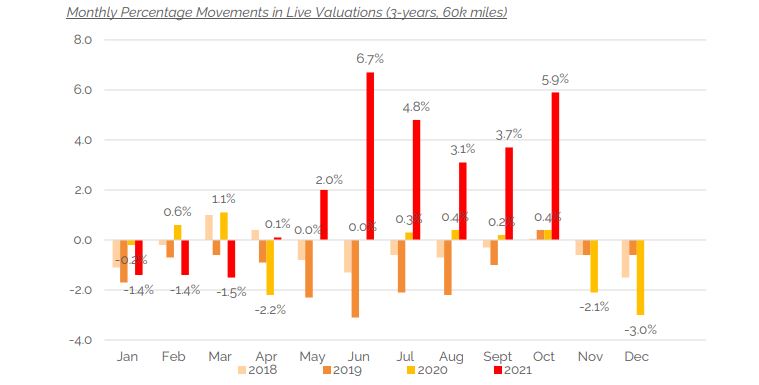 The sector has now experienced its seventh consecutive month of used car values increases.
Cap HPI reported that values had increased across all ages so far in September (to September 27).
The average used car at one-year-old and 10,000-miles rose 4.5%, or what Martin described as an "eyewatering" £1,250 in just a few weeks.
Models up 60% in seven months
Since car showroom re-opened their doors to customers in April, values have now increased by an average of 26.3% – more than £3,500 – for three-year-old cars, with individual cars adding more than a quarter of their value in that time.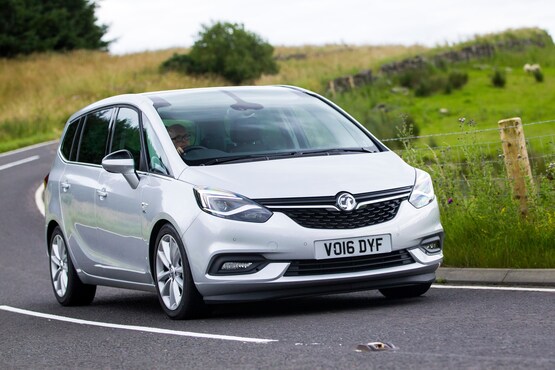 According to Cap HPI's data, some of the largest movers in percentage terms at the three-year point have been: the Toyota Auris Hybrid, up 60% or £5,800; Vauxhall Zafira, up 58% or £5,000; Mercedes-Benz V-Class diesel, up 57% or £14,000; and the Vauxhall Galaxy diesel, up 54% or £7,500.
The rapidly changing pricing outlook of has seen the car retail sector feeding off itself in some cases, with dealers buying vehicles to re-sell quickly from businesses whose price changes are failing to keep pace with the accelerating market.
Those "brave" retailers who have paid a premium for stock and increased their retail prices accordingly have delivered "exceptional results", according to Martin, however.
He said: "Whilst retail prices have, on the whole, increased, evidenced within the Cap HPI retail advertised data contracted from online retail portals, they have continued to do so at a slower rate than wholesale prices.
"As a result, some dealers continue to be concerned at paying high prices in the trade, that they feel they will be unable to make a reasonable margin on.
"Many have been brave, however, and continue to buy at high prices and push retail advertised prices up – with exceptional results.
"There have also continued to be examples of switched-on dealers buying from those others that have not pushed their prices up as much – buying at advertised prices, adding a margin and putting them straight on their own forecourt. Unusual times indeed."
Prices have to 'level off'
Martin warned that used car values are set to increase for some time to come, although Cap HPI does not expect the unprecedented pace of the past two months to continue.
New car supply constraints appear to be getting worse, he noted, with some lead times stretching into the second half of next year.
He said: "Even if demand drops, which it will likely do as we head towards Christmas, supply is not going to be plentiful enough to cause a seismic realignment of prices down.
"At some point, values will have to level off, but as things stand that may not be quite yet."