Wholesale used car values declined by 5.9% in March as external economic pressures, the cost-of-living squeeze and the ramifications of the conflict in Ukraine ensured a "tougher" market for retailers.
Stuart Pearson, the chief operating officer at remarketing giant BCA, said that the start of April has realised fears that the expectations of buyers and sellers were "drifting apart" after it saw the average used car sold for £9,340 last month – down by £595 month-on-month.
Although the March average still represents a 17.3% (£1,391) increase on March 2021 – when the UK was emerging from the last COVID-19 lockdown period – Pearson said: "Last month we raised concerns that sellers and buyers ran the risk of drifting apart in March, and whilst there was an initial positive step, the reality is that by the end of the month things were drifting again, with the final published move into April falling well short of what the overall market was seeing."
Yesterday (April 11) Am reported on the latest retail pricing data from eBay Motors Group.
Despite a 1.1% month-on-month dip in average advertised prices during March, to £17,636, its head of marketing and research Dermot Kelleher interpreted the shift as a welcome return of "a stable used car market".
Meanwhile, Auto Trader director of data and insights Richard Walker has stated that suggestions of tumbling used car prices are "unfounded" but conceded that demand is softening after a price rise of just 0.1% on its platform last month.
'Things have got tougher'
Pearson said: "There is no doubt that things have got tougher for used car retailers due to the pressures on consumers' wallets and that is bound to have an impact in the wholesale sector.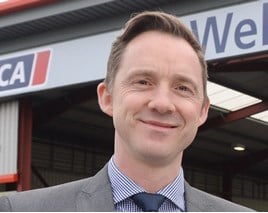 "This is where the value of real-time, daily updated valuation systems can add real 'pounds' value and our valuations team have been working closely with our customers to ensure that vehicles are valued in line with market expectations."
Pearson added: "With March 2022 recording the weakest performance for new car sales since 1998, there is no need for panic as diminished supply should ensure that used values remain fairly resilient, although there is definitely room for some further balanced corrections over the next couple of months."
As BCA continued to trade exclusively online, the company announced the launch of a suite of new digital tools last month.
BCA Search, Partner Finance Online, MyBCA Selling and Online Proxy Bidding have all received upgrades, delivering a more intuitive and efficient service to help BCA's customers make better informed and swifter decisions on their trading activity.
"These latest upgrades help our customers control every stage of their interactions with BCA, saving time and driving efficiencies into the digital sales process," said Pearson.