Used car retailers have been urged to focus on accelerating their electric vehicle (EV) stock holding to around 10% of their forecourts in a bid to embrace an inevitable rise in demand for pre-owned EVs.
V12 Vehicle Finance is urging dealers to start planning ahead after EV registrations rose 78.7% to 39,315units in March, representing the highest volume of EV registrations ever recorded in a single month.
While remarketing provider Aston Barclay this week indicated the possibility in a growth in popularity of diesel cars amid rising fuel prices, V12 highlighted that the sector is headed directly to greater EV market share.
Finance director Tim Maffey said: "If there is one piece of advice we'd give to used car dealers, then it would be to picture a world where EVs will be commonplace and to start future-proofing now.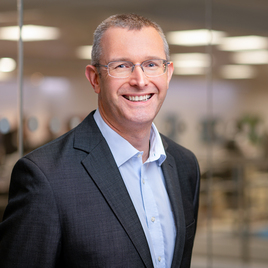 "At the moment, dealers aren't selling many used EVs because there aren't many on the market.
"But this won't be the case for long and it's important for them to be prepared with a robust digital sales function so that when more stock is available, they can sell them to a forward-thinking customer base."
V12 Vehicle Finance assists in the sourcing, buying, selling and financing of used vehicles and has spent months researching the subject of EVs.
The business said that it is now in a position to issue its rallying call to used-dealers, with a significant amount of evidence pointing to imminent change, including:
59% of UK automotive executives say that by 2030 most vehicle sales will take place online; 56% say that EVs will make up between 70-100% of all new sales in western Europe.
Fuel savings for switching to electric have hit a record high of £779 a year on average for petrol drivers – £738 for diesel drivers.
A survey of 2,000 motorists by Bridgestone has confirmed that UK consumers are beginning to accelerate towards electric vehicle travel, with 67% preparing to ditch their petrol and diesel cars for good
Modern new EVs are predicted to hold their value more than petrol or diesel alternatives.
Earlier this month Government opened consultation over a proposed electric vehicle (EV) mandate that would demand at least half of all new cars sold in the UK emitted zero exhaust emissions by 2028.
It suggests that by 2024 – the first year of the proposed EV mandate – an initial mandate could be introduced which demands that EVs account for 20% and 30% of new car sales.
Maffey said: "While focusing exclusively on EVs right now wouldn't be a sensible strategy in isolation, changes are going to occur soon whether dealers like it or not. Being prepared is key.
"We would suggest that forward thinking dealers look to start with 5-10% of their stock being EV now. Just having one unit doesn't give their customers much confidence – and confidence is key."
V12 Vehicle Finance is offering finance solutions to its used car dealer customers as it extends its own EV solutions to become the stand-out lending partner in the UK.
EVs can now be financed on both its stock funding and hire purchase products.