BCA has said the market for used electric vehicles (EV) is improving after seeing the strongest performance for the segment in May, since the peak recorded last October.
BCA Valuations data suggests that sellers and buyers are currently more aligned on price expectations than at any point in the last six months, with first time conversion rates and sold volumes for EVs rising in May.
Underlining that EVs are becoming increasingly affordable following the price realignment late in 2022, average values of £23,047 in May 2023 are significantly down on values seen at the peak of the market (calculated across a similar basket of product).
BCA says that professional buyers are now focussing more attention on the higher specification premium EV sector now that values have steadied, with early indications that values on some models are beginning to rise.
Stuart Pearson, BCA's chief operating officer, said: "We have seen a very positive performance across the used car market at BCA in recent weeks, with the EV sector perhaps being the surprise package of 2023 so far."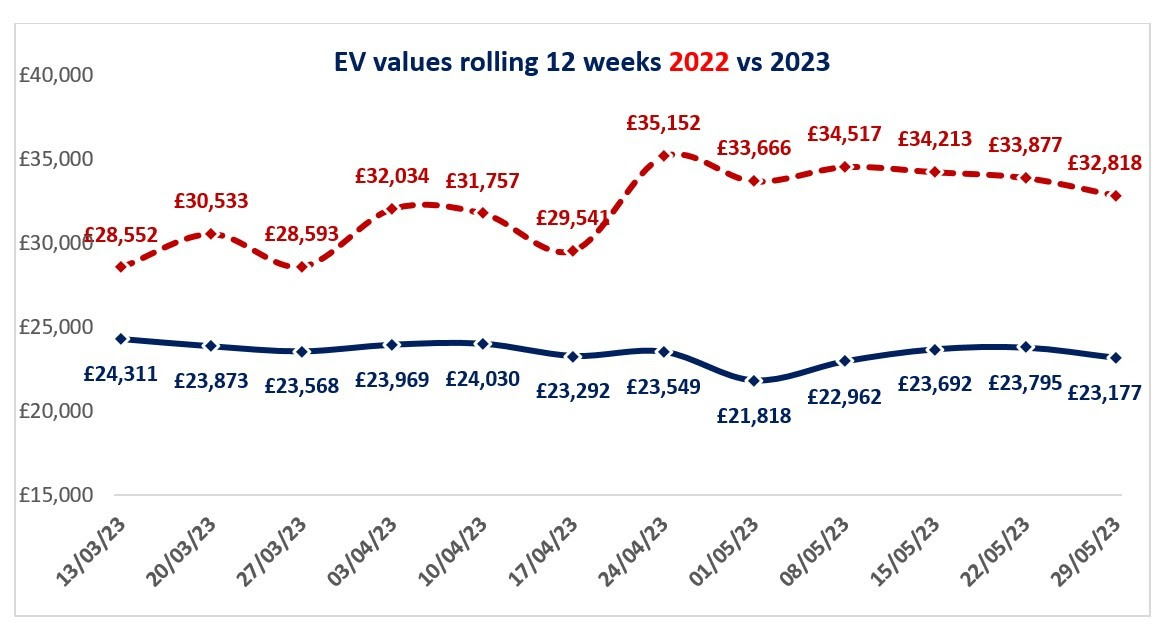 Dean Bowkett, of Bowkett Consulting, has warned that an imbalance between supply and demand in the used EV market could push prices down by up to a further 10%.
He claimed that consumer interest in EVs remains minimal against a backdrop of rising supply.
Pearson continued: "The very negative outlook from a number of market commenters had certainly affected confidence across the EV marketplace, so it is encouraging to see values rally in recent weeks.
"The year-on-year valuation chart certainly shows that affordability has increased significantly and this will be reflected in demand at wholesale levels.
"There is also greater stability in pricing across more models each week with values starting to be much less prone to spikes and falls."
He added: "We are starting to see values rise for some models and the pool of EV buyers at BCA is growing each month, reflecting the interest reported by the SMMT which revealed electric vehicles represented the second biggest sector by fuel type – after petrol - for new vehicle sales in May."
Author: Gareth Roberts