Suzuki has topped What Car?'s latest reliability survey, but luxury cars and SUVs were highlighted as the most problematic segments.
What Car? has analysed feedback from 25,000 car owners in association with MotorEasy for used cars aged between six and 20 years old.
The data includes 30 brands and more than 400 different models.
Luxury SUVs had the lowest average score of 69.5%, with the Land Rover Discovery (2004-2017) featuring the worst rating of all at 47.8%.
Suzuki achieved the highest brand rating, at 94.7%, bolstered by the Vitara small SUV (2015-present) which scored 99.3% and the Swift small car (2010-2017) which gained 98.1%.
Japanese brands occupied six of the top 10 most reliable brand positions, while at the other end of the scale, Citroën and Land Rover received the lowest brand reliability scores, of 60.3% and 61.3% respectively.
Small cars had the highest overall reliability ratings, with the Honda Jazz (2015-2020) achieving a 100% score.
Also achieving a 100% reliability score was the Kia Soul (2014-2019) small SUV, and the Kia Niro Hybrid (2016-2022).
For the survey, owners were asked if their vehicle had gone wrong in the past 24 months, how long repairs took and how much they cost, with the overall score expressed as a percentage.
Of the older car drivers surveyed, 26.5% of owners said their car had gone wrong in the past 24 months.
Of cars that had gone wrong, 13.1% were repaired under warranty. Although most repair bills were less than £500, 6.5% of owners had to pay out more than £1500 to get their cars fixed.
These older cars weren't always quick and easy to fix; faults rendered 20.5% of cars undriveable and 23.4% of those that went wrong spent more than a week in the garage.
What Car? consumer editor Claire Evans said: "Despite the potential cost savings, used cars are more expensive to buy than a year ago, and reliability is more important than ever if you don't want to be hit by expensive and potentially time-consuming repair bills."
Jaguar Land Rover has already commented on its issues around reliability, saying recently that "quality is the vital area of focus for Jaguar Land Rover UK's senior team as it shifts from a volume-driven prestige car competitor to reach its ambition of being a company with a "house of brands" providing "modern luxury" products and experiences".
The company aims to shift from selling new cars in high volumes to being a "modern luxury brand." and its "Reimagine" corporate strategy is designed to move it away from the "crowded" mass premium marketplace, and let it play to its strengths.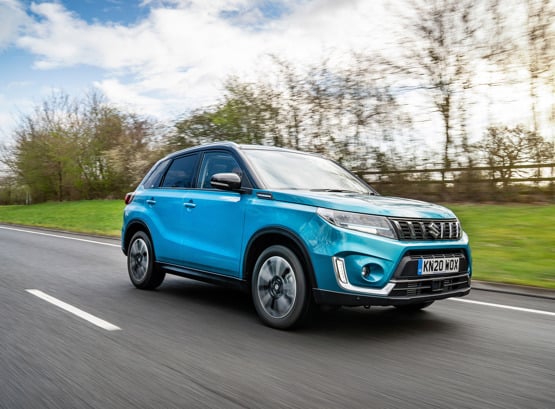 Top 10 most reliable brands (cars aged six to 20 years old)
| Brand | Reliability rating |
| --- | --- |
| Suzuki | 94.70% |
| Lexus | 92.70% |
| Toyota | 91.70% |
| Honda | 90.70% |
| Kia | 89.6% |
| Mitsubishi | 87.50% |
| Mazda | 86.60% |
| Hyundai | 85.90% |
| Skoda | 83.40% |
| Seat | 83.10% |
Bottom 10 most reliable brands (cars aged six to 20 years old)
| Brand | Reliability rating |
| --- | --- |
| Citroën | 60.30% |
| Land Rover | 61.30% |
| Tesla | 69.20% |
| Mercedes-Benz | 75.10% |
| Subaru | 75.6% |
| Peugeot | 75.70% |
| Fiat | 76.50% |
| Jaguar | 76.90% |
| Nissan | 77.10% |
| Mini | 77.30% |