EDAM Group
EDAM Group provides credit hire and post-accident services, helping dealerships keep their customers mobile following an accident. Delivering a seamless customer journey that supports a dealer's aftercare programme, EDAM Group's white-labelled service upholds a dealer's brand values and enhances customer loyalty.
The company runs a substantial, fully owned fleet that is constantly growing. It is regularly updated to closely represent the UK car parc which allows vehicles to be provided on a like-for-like basis to ensure drivers have their rights upheld in the event of them being involved in a non-fault accident. For dealerships, EDAM Group can guarantee a brand-matched vehicle to ensure continuity of brand experience while the claim is being processed.
Operating multiple depots to give nationwide coverage, we can deliver replacement vehicles within hours of a claim being approved, providing exemplary customer service at every stage. The company's levels of service are evidenced by its market-leading Net Promoter Score, a metric that measures customer satisfaction.
Company Background
The company was founded in 2001 by brothers Simon and Dan Bellamy with three staff and five vehicles. Exponential growth since has seen the company reach over 300 employees with 1,400+ vehicles.
List of available services
First Notification of Loss (FNOL): Our dedicated in-house team ensures the dealership can take ownership of the situation following an accident
Claims Handling: Working with insurers on behalf of the customer, we make the strongest possible case for the customer
Vehicle Delivery and Collection: Our informed, uniformed drivers carry out all vehicle movements, upholding a dealership's brand values at every stage
Total Loss: We work with customers to ensure the best possible outcome, with the dealer best-placed to discuss replacement vehicles with the customer directly
Vehicle Repair Placement: Enabling repairs back to a dealership's approved network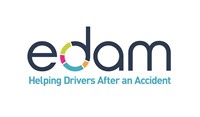 Address:
New Acre House, Shentonfield Road, Manchester, M22 4RW
Telephone:
0330 333 3344