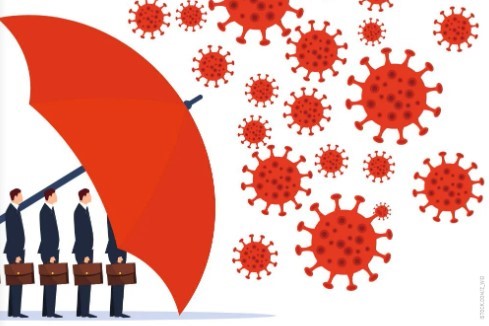 Over the past 12-18 months the sector's leading warranty providers have developed new products, won new contracts, embraced further digitisation and are now tackling how to operate and support dealers in a post-coronavirus lockdown environment.
This feature was first published in the July Issue of AM, available here, on June 19.
The focus for Allianz Partners UK for the past 12 months has been the redevelopment of its digital customer proposition including the marketing of extended warranties.
Jamie Marchant, digital marketing manager (UK & IE) said: "This has not only seen the expansion of the marketing team, but also an investment in the modernisation of digital platforms to further amplify the capabilities of the business in creating and delivering industry-leading e-commerce revenue streams.
"A key priority of this transition is ensuring mobile accessibility, whether that's sales, renewals or making an extended warranty claim. The ability to digitally communicate with customers via android and smartphone has never been more crucial and outweighs any other communication channel today."
The second phase of its strategy involves maximising data to drive the customer journey including proactive, personalised and timely communication based on a customer's preferences, lifestyle and vehicle history to enhance the individual's brand experience.
Marchant added: "Simple interactions at various touchpoints can go a long way in cementing customer loyalty, such as recognising birthdays, offering coffee vouchers as rewards and giving timely weather alerts and advice.
"Ensuring that our systems are agile will mean we can react in real time to market changes, making sure all communication is always relevant."
Allianz Partners UK works closely with its manufacturer clients to design an extended warranty sales and communications platform that reflects the values and tone of their brand, ensuring the warranty product also builds a personal customer relationship that strengthens brand loyalty and retention.
The impact of the pandemic will see many businesses evaluating their warranty proposition including looking at the quality of cover and payout approach, remote working and online claims management processes, and the financial stability of the insurer, according to AutoProtect Group's northern zone director Adam Head.
He said: "COVID-19 is a game-changer for OEMs, car retailers and car buyers. The economic, confidence and lifestyle changes will be significant. Against such an unprecedented market backdrop, our sustained warranty growth and product development over recent years must now be viewed in context with the market that dealers are re-joining and it is significantly changed."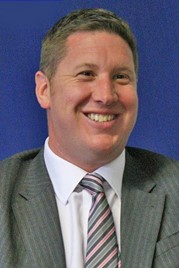 In 2019, AutoProtect Group re-developed its warranty/MBI portfolio to enhance the breadth and transparency of cover and to take friction out of the customer claims experience with a dedicated iClaim app which has also helped accelerate claims with payouts typically within 24 hours.
Head (pictured) said: "In a marketplace that has now had to embrace distance and online sales, faster than might otherwise be the case, AutoProtect's digital capabilities provide valuable support and reassurance to dealers and their customers that claims will be managed promptly."
Regulation and the fair treatment of customers is a continued focus with reputation forming a key part of providing the reassurance customers seek making its "industry-leading TrustPilot rating" even more important.
He added: "Motor retailing is set for massive change. Social distancing sales, the rapid move to an omnichannel business model, the emergence of AFV vehicles, regulation and the very significant economic, cultural and social changes created by COVID-19. The need for a reinvention of many established practices has been crystalised dramatically.
"I'm proud that AutoProtect Group continues to be on the front foot in the agile way we develop our business model. The humble warranty has a growing role to play in gaining sales, customer satisfaction, lifetime value and retention."
Assurant, a Fortune 500 company, partners the RAC in the aftersales sector with an agreement in place until 2024. The RAC Dealer Network grew by 358 dealers last year, bringing the total to around 1,500 and 1,570 is expected by the end of this year. Dealers are a mix of independents, car supermarkets and franchises, including Trade Centre Wales, Carbase, Eddie Wright Car Supermarket and McCarthy Cars.
Sean Kent, RAC director of sales at Assurant, said: "The RAC name has real value. Customers know the RAC would only allow its brand to be applied to a credible and trustworthy retailer – and research carried out for us at the end of 2019 by Harris Interactive showed that more than two-out-of-three buyers feel more confident thanks to its presence."
An expanded team now works on the RAC Dealer Network at Assurant, with more account managers, engineers and operations staff. Initiatives to support dealers include online workshops which examine new opportunities during current conditions caused by coronavirus, exploring topics like the e-showroom, social media, revenue generation and the future, each attended by more than 100 people.
The RAC recently introduced its alternative dispute resolution service which handles any issues raised by customers regarding their interactions with dealers.
A new van approved dealer standard was introduced last year for the launch of the Vanbase light commercial (LCV) supermarket in Bristol. A preparation criteria was written specifically for vans under 3.5 tonnes as part of an overall proposition that also included a minimum three-month RAC warranty, 12 months' breakdown cover, a vehicle data check and enrolment to RAC Accident Care.
The standard has now been rolled out to other approved van dealers within the RAC Dealer Network with sales increasing by almost half in 2019 (49.5%) to 27,698 and, over the same period, the number of specialist van retailers joining the network jumped by 87.5% – from 40 to 75.
Announcements on other specialised preparation standards for different vehicle types will be made soon including an electric vehicle product.
WMS has been supplying extended warranty cover and other motoring products to more than 4,500 dealerships across the UK for 20 years. The past 18 months have proved extremely busy and the workforce has expanded with eight additional sales staff and seven more claims engineers.
WMS has remained fully operational throughout the coronavirus crisis with employees working from home. However, the outbreak led to some personal thinking on the part of managing director and founding partner John Colinswood who made the decision to retire.
This follows the acquisition of WMS by Opteven in January. Opteven is the largest mechanical breakdown insurer (MBI) in France and the second largest in Europe, serving eight markets (France, UK, Italy, Spain, Germany, Sweden, Poland and Czechia ). Opteven also manages the approved used warranty programme on behalf of Volkswagen Financial Services UK.
Collinswood said: "It was my intention, and that of Opteven's, to stay with the business long-term. Over recent weeks, however, due to the coronavirus shutdown, I have been able to take time to reflect on my future. I have, therefore, taken the very hard decision to finally 'retire' so I can fully focus on my wife and family, and on my religious and charitable pursuits."
In March, The AA appointed WMS as its new warranty provider for the next five years with the group responsible for the administration and claims handling of all add-on products under and affiliated to the AA Warranty brand including the dealer promise and approved dealer networks.
A suite of new and improved warranties has been developed as both insured and uninsured products to fit with the FCA status of AA car dealers. Its partnership with award-winning 15-dealership strong Drive Vauxhall was also announced in March.
In September 2019, WMS launched a new online showroom portal, with the simplicity of the system one of the key highlights expressed by users.