Automotive retailers are becoming experts on electric vehicles themselves, but there are additional elements of support and aftercare needed to properly guide customers.
The need to charge vehicles at home or on the road adds in multiple variables on cost and convenience, but confident sales teams can help demystify with the right support and education.
Arnold Clark is one of the pioneering retailers in the EV space already, with two dedicated Innovation Centres (one in Glasgow, the other in Stafford) as dedicated non-sales locations where customers can come before, or after a sale, to get support on all things to do with EV ownership.
The 'Here to Help' concept has expanded to Arnold Clark's Electric Car Centres, which combines this consultative approach with sales at locations in Sydenham and Altrincham.
The Innovation Centres then also provide knowledge and support digitally to the wider group's showrooms across the UK.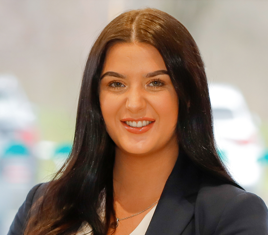 Hazel Shields, Arnold Clark Innovation Centre manager, (pictured left) told AM: "We wanted to see how we could leverage all that knowledge digitally across the group.
"Customers that have purchased an EV with us will be invited to visit us if they haven't already.
"We can do video content too, or live streams to any customer across the UK to help support all areas of EV ownership, including home charging as well."
It's also another way to help support Arnold Clark's own colleagues across the business too.
Any staff member can contact the Innovation Centre team for any queries about EVs and hybrids.
There's also an Electric Hub area on Arnold Clark's website that creates a digital advice area for customers and colleagues to view videos on charging at home, charging on the public infrastructure and living with an EV.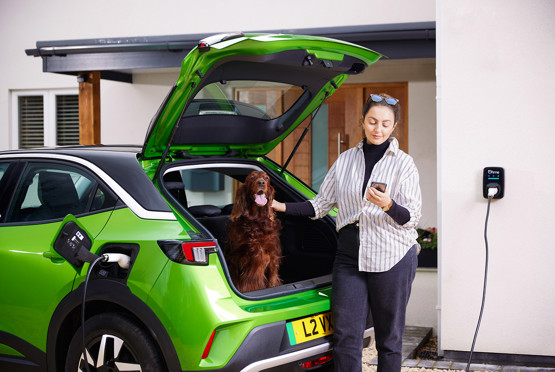 The biggest questions from customers on EV ownership
Shields said that previously, the biggest concerns were around range, although this has now moved on now car manufacturers have launched more vehicles with range above 200 miles.
Most conversations are now around charging infrastructure.
Shields said: "Customers are increasingly looking for advice about home charging, the best way to charge on the public networks, as well as the cost of charging, whether that's at home or the public network
"We want to make it as easy as possible for a visitor or customers to make that transition to electric vehicles."
Arnold Clark acquired home charger installation Bumblebee to create a full loop on the EV buying experience and increase the level of control on the charger installation process.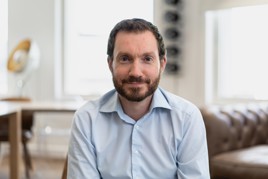 Peter McDonald, mobility director at home charger supplier Ohme, (pictured right) said some of the biggest challenges facing retailers on EV aftersales support is on understanding the range of running costs for EVs, as well as managing that home charge point installation.
Ohme already has partnerships with dealer groups like Norton Way and Pentagon, as well as for brands like Volkswagen Group and Mercedes-Benz.
While Ohme is a home charger and software company, it has also expanded into partnering with retailers to help manage that installation process for EV customers.
Ohme supplies the charger, partners with installers and manages the process for the dealership.
Some dealers have told AM they have grown frustrated with trying to manage the installation process themselves, or handing off this process to a third party.
They feel as though their name is on that process, even though managing that charger install is largely out of their control.
Customers can likewise blame the dealer if something goes wrong. The other option is for customers to arrange a charger themselves, which is fine if they're happy to do so, but also runs the risk of customers not feeling as supported as they could do with the transition to an EV.
McDonald said: "It's a fair point. I get why the dealer to some degree wants to disassociate from the home charger install, because there are a lot of variables with it.
"You're installing something on the owner's property. Every property is different, you have the install labour costs and fitting in that install around the house owner's schedule.
"Dealers want to be able to give customers a confident answer on how much its going to be to install a charger, as well as how much it's going to cost to charge."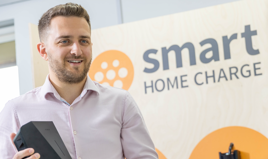 Danny Morgan, marketing manager at Smart Home Charge (pictured left), a specialist EV home charger supplier and installer, said there is a big opportunity for dealerships to steal a march on competitors with EV sales by having a greater level of knowledge on all aspects of ownership.
Morgan said: "Dealer groups certainly need to do a better job at educating staff on home charging and the benefits, as well as the potentially huge savings to be made by switching to the right tariff, which is criminally overlooked.
"So work needs to be done here, but in defence of dealers it can be a bit of a minefield initially and it adds further complexity to the point-of-sale when talking to customers."
The cost to charge an EV
Customers are increasingly asking for more information about how much it's going to cost to charge an EV. It's not necessarily a straightforward answer.
How often can the EV be charged at home? What size battery does the EV have? What electricity tariff is the customer on? How many miles do they do? Will the EV charger be used using public charging networks?
Prices to charge an EV can be as low as 7.5p kWh, rising to around 70p kWh when using public rapid chargers. It's a big difference and would massively impact running costs for EV drivers depending on how they're planning to run and charge their car.
Being able to give consistent and up-to-date advice in this area is critical to help customers make informed decisions about their next vehicle purchase and whether an EV is right for them.
Both McDonald and Morgan believe having firsthand experience with living with an EV is invaluable for sales and product teams to build that knowledge.
McDonald said: "We find that a lot of the sales executives that are the EV champions at that dealer location are charging vehicles at home, they're charged at the dealership.
"So there's an inherent lack of opportunity to engage with the home charging experience.
"Depending on their living situation and age too, the sales executive might not interact with home energy bills and the costs involved either.
"We want to give those sales executives confidence to answer those questions for customers about why having a home charger is convenient and more cost effective for their customers."
Morgan said the EV, the charger and the electricity tariff are all part of the picture that makes up EV ownership for those that have off-street parking.
He said that home energy tariffs can seem difficult to understand, but can be easily grappled with to simplify things for dealer staff, as well as customers.
Smart Home Charge has built a free 'cost to charge' tool for its customers that breaks down the current price of home electricity and running costs for EVs based on the current tariffs available.
Morgan said the tool can be used by dealer sales teams to check the latest rates and help with explaining more information around charging costs in the showroom.
For example, Octopus Intelligent is currently offering a 7.5p kWh rate, which would cost around £5.86 for a single charge off-peak overnight for a Tesla Model Y.
This equates to under £140 a year for the same vehicle doing 8,000 miles a year and charging at home off-peak for every top-up.
Comparing that to the cost of diesel or petrol for an entire year is pretty dramatic.
Morgan said: "We built the tool just to really simplify looking at the running costs and to clearly show all the different options available from energy providers."
Shields said customers are increasingly asking about home energy when it comes to EVs.
She added: "All we can do is pool this information together and show them what's available, but we would always advise customers to speak directly with their energy providers to see what would be the best option for them.
"The main focus on the energy tariffs is an education area, rather than us directly recommending tariffs or working directly with energy companies."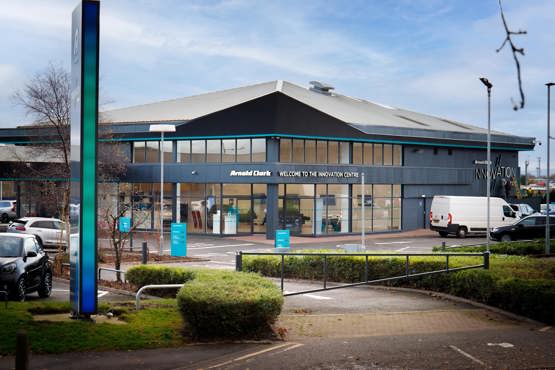 Upskilling for EV aftercare
Arnold Clark has multiple streams to help support and train its dealership staff, with a mix of digital and in-person training.
The group runs its Innovation Academies which has had over 500 team members complete already. The business also has its Ace Learning platform which includes three courses including EV Level 1, safe use of charging and home charging information with Bumblebee.
McDonald said that not only can a properly equipped sales executive help with customers with off-road parking that are already considering an EV, they could even introduce petrol and diesel customers to EVs too, just based on some of the running costs that can be saved.
He said: "A home charger can be a massive enabler in terms of cost. Suddenly it helps overcome that criticism of a slightly higher lease or PCP rate.
"Having a home charger also changes that conversation around worries to do with range. If you're able to charge at home, you're not going to have to interact with the public charging infrastructure that much, unless you do high mileage or for one off trips."
The group is also working on its own public charging network, called Arnold Clark Charge, that makes use of the infrastructure that is already at its dealership locations across the UK. This is planned to launch early next year and another way Arnold Clark can support its plug-in vehicle customers.
There will be over 100 EV charging hub sites, 500 rapid chargers and preferable charging rates for Arnold Clark customers.
Shields said: "We wanted to see what else we could do to offer support to customers for the full circle of EV ownership."
The growing importance of used EVs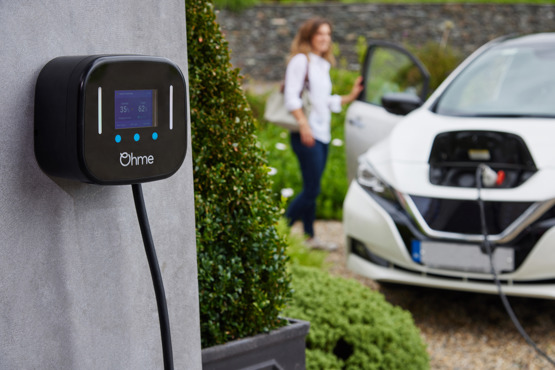 Used EVs are still only a small segment of total used sales for dealers, but this will grow in time.
It's here where McDonald sees the biggest opportunity to set up a system where customers are supported on areas like charging at home.
Currently, the majority of EV sales are going to fleet customers.
McDonald said that in these cases managing the install for a home charger is usually more straightforward simply because there is more time.
Company car drivers are used to waiting six months or more for their next vehicle, so there is time to plan for the charger and installation.
This won't be the case with a greater volume of retail and used EV customers. If the used EV customer is potentially more price sensitive, reducing those running costs by having a home charger installed will be an added help that retailers can assist with.
McDonald said: "Retailers often have a customer that needs to get a charger fitted quickly.
"Used EV drivers will be more price sensitive, the install will need to be more immediate and the retailer needs to be kept more informed of the process and the journey.
"Where EVs have been sold to date, this has been less critical because fleet customers are used to having that lead time.
"Retailing more EVs will put more pressure on the dealer and suppliers like us to have the process managed efficiently."