Further strides made by S & R Miller showed it was more than worthy of retaining the AM Awards Independent Workshop of the Year title in 2023.
The family-run business has continued to grow in considered fashion since its 2022 win of the same trophy, demonstrating a keen eye on the future as it almost doubled its profits and more than trebled its parts revenue between 2020 and 2022. Utilisation has also accelerated despite growing the Volkswagen and Audi Group aftersales specialist workshop's team of technicians from one to three in the past three years.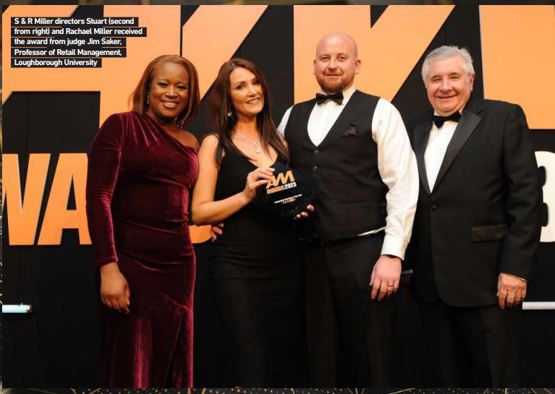 Having doubled the scale of its facilities with a move to a new 2,000 sq ft building 30 months ago, S & R Miller is now in the process of moving to a 3,000 sq ft facility on the same Wigan trading estate. The past 12 months have seen the business become a Castrol service workshop, adding profile to a service underpinned by Bosch-trained technicians.
A sharpening of lead attribution monitoring has served to identify that almost 70% of its business is now derived from returning customers, with a contact strategy investigating why service or MOT reminders were not followed-up if retention was not achieved.
The creation of a service advisor's role has also underpinned S & R Miller's desire to ensure that high levels of customer service are maintained as the business grows.
Close control of workshop cleanliness was also acknowledged not only as a positive influence on visiting customers, but as a key to improved efficiency, with the organisation of tools and supplies keenly monitored to ensure they can be quickly located at all times.
In all, S & R Miller's polished performance ensured that it gained an unanimous winning vote from the awards judges.
Our AM Awards 2023 sponsors