In the latest edition of AM industry commentator David Francis pondered how the challenges faced by car manufacturers were shaping the new car registrations rankings as well as their profits.
One of the buzz phrases of recent times has been "the new normal" – the idea that, after a period of turmoil, a situation settles down in a completely different form to how it was before the upheaval.
In automotive, most people assume the "new normal" will refer to electric cars, rather than petrol or diesel ones.
However, the current crisis is suggesting that the real difference may be the fundamental goals of the industry itself.
For as long as any of us can remember, the car industry has been mostly motivated by sales volume. Every manufacturer obsessed about sales and market share far more than about profits.
That does not only apply to "volume" manufacturers – premium brands have been just as conscious of sales targets.
After all, in the 15 years before the pandemic, BMW did not double global sales by chance.
Meanwhile, car companies have paid large sums to management consultants who have earnestly told them they ought to focus on margins rather than sales.
The only effect the consultants had was to further depress profit margins thanks to their outlandish fees.
What 50 years of management theory has failed to achieve has, inadvertently, come about as a result of the coronavirus.
COVID POSITIVE
In 2020, manufacturers could not make enough cars due to factory closures and, in 2021/2022, they could not make enough cars due to the semiconductor shortage which is a by-product of the pandemic (car companies cancelled semiconductor orders, and then found the semiconductors had all been bought by consumer electronics companies meeting demand from workers trapped in their homes).
Given that a large car factory is said to cost £1 million per day when it stands idle, this situation should have led to a financial bloodbath. In fact, the opposite happened.
Companies such as Mercedes-Benz reported record profits for 2021, even as sales reduced. With reduced capacity, they concentrated on higher-value models, while the biggest profit destroyer in the industry disappeared – "variable marketing costs".
That is industry-speak for discounts: a car company that can sell everything it makes at full price is almost guaranteed to be profitable – often hugely so.
Ford and GM both made more than $10 billion (£7.7bn) profit last year and are enjoying some of their best-ever profit margins.
Hence, car manufacturers are now promising never to return to the bad old days of high production and high discounts.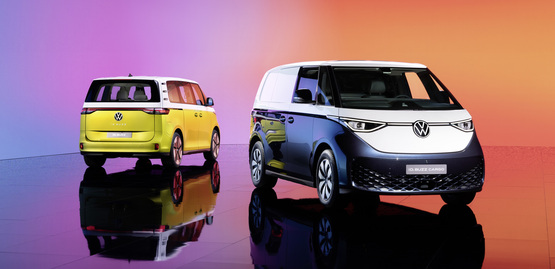 Even Volkswagen, until recently the most sales-focused OEM of them all, now says "the key target is not growth".
If that is true, those juicy new car discounts we were all used to could never return.
However, that might not be such a problem for buyers – with almost everybody now buying on personal contract purchase (PCP), the figure that really matters is the gap between the new car price and its value after three years.
Fewer discounted new car sales will lead to residual values (RVs) remaining higher than the pre-pandemic norm.
Pondering those long-term questions is probably more attractive to car manufacturers than considering the current UK market.
March was a horror show: registrations in the plate-change month were actually lower than in 2000, when there was no March plate-change to boost demand.
As with the previous two months, market shares jumped around like leaves in the wake of a 44-tonne truck.
Probably the most unlikely statistic is that Tesla took the first two places in the model charts for March, and sixth and seventh positions for the quarter.
Of course, Elon Musk recently predicted that Tesla would become the largest car maker in the world (ironic that the newest major manufacturer seems to be following a growth strategy now abandoned by the established ones), but his Tweet-tastic musings are generally taken with a pinch of salt.
Among the other manufacturers, Kia stayed in top spot. That is a bit like watching Lando Norris lead the early stages of a Grand Prix – you don't believe that he can hold off Ferrari and Red Bull to the end, but you think he could still score a hatful of points.
MIGHTY ARE FALLEN
The biggest fall of any major manufacturer came, surprisingly, from Land Rover (-48%). Only the Defender (which has effectively replaced the Discovery) managed to increase registrations, while other models were down by between 20% (Evoque) and 75% (Discovery Sport).
Even Jaguar, whose models are in various stages of run-out, performed slightly better, with a drop of 35%. However, sales of Jaguar saloons have, effectively, stopped: total registrations of the XE and XF were just 122 units in the quarter.
For the company that made the original, market-leading XJ, that is tragic.
In the context of manufacturers who are enjoying rising market share, we should mention Fiat (for the first time in many, many years), who saw registrations rise by 68%.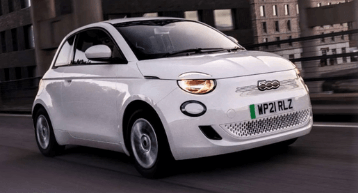 The 500E has got off to a strong start, and the 500/500E now accounts for 78% of Fiat sales. If 500 sales go up, Fiat sales go up.
The other major brand to see a big sales rise was Dacia (up 63%). This was widely anticipated, as the new Sandero is having an impact, with the new Jogger also coming on stream.
At a segment level, the changing priorities of the manufacturers can be seen most starkly in the supermini sector.
Registrations of hatchbacks fell by 14%, but crossovers jumped by 49% and now account for 53% of all supermini sales.
Margins for crossovers are better than for hatchbacks, so OEMs are switching scarce microchips to their taller superminis. Hence, year-to-date (YTD) registrations of the Ford Puma are 77% higher than those of the Fiesta.
For the rest of the year, the current trends are likely to continue. There will be a lot of turbulence in market shares, dependent on which manufacturer can source which parts.
The consumer will have to accept that they are no longer sovereign.
To rework Henry Ford's famous phrase: "You can choose any car you like, so long as it is the one we want to sell you."
Author: David Francis