Fast-expanding Yorkshire-based car retail group Cars2 is set to take on the Renault and Nissan franchises previously operated by Harratts Motor Group in Wakefield.
The business, profiled by AM in 2019, is continuing a growth push after recording a 6.15% increase in turnover to £76.24 million and a 48.38% rise in pre-tax profits (to £2.98m) in COVID-19 impacted annual financial results for the period to December 31, 2020.
Cars2 is now live with Nissan in a former Peugeot dealership acquired from Pendragon, on Charlesworth way, Wakefield,
The Renault franchise will be accommodated in a former Cars2 Pure Cars used car showroom and will begin trading from September 1.
The Harratts website currently lists Renault, Dacia and Mitsubishi, in Wakefield, as its sole remaining franchised retail operations, alongside its role as an authorised Kia, Nissan, Mitsubishi and Renault repairer.
It also operates used car centres in Wakefield and Pontefract and a paint and body centre in Wakefield.
Cars2, meanwhile, remains on a growth trajectory.
After agreeing new terms with Barclays, the dealer group, which employs over 160 people, expects its turnover to exceed £130m for the current year ahead of the delivery of further rapid growth in 2022.
Achieving that level of growth could propel the group into the AM100 for the first time.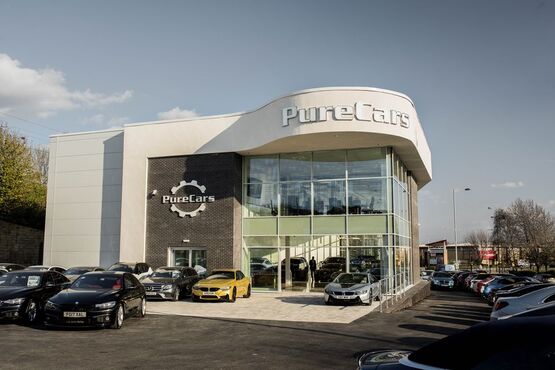 As well as its growth with Renault and Nissan, Cars2 opened a purpose-built Pure Cars prestige used car dealership in Wakefield in April and is also preparing to open a new MG Motor UK dealership in Barnsley next month.
Cars2 managing director, Alan Otley, said: "Our strategy is to have a full CMA with all our existing brand partners and we have been preparing for the future and we have purchased green field sites ready for expansion in South Yorkshire."
Pure Cars is also proving a welcome success for Cars2.
Otley said: "The new showroom is fantastic and we've been really pleased with the performance of the business. It's operating ahead of our initial forecasts."
He added: "Overall, the business continues to give great returns, even through the early years of new businesses that we have acquired over the last 24 months. We're very happy with where we find ourselves right now."