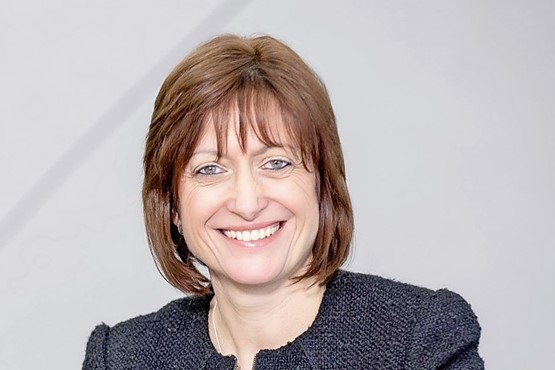 PSA Group's UK managing director Alison Jones is no stranger to crisis management.
During her time at the Volkswagen Group in the UK she played a key part in handling the fallout from the emissions scandal in 2015. But she, like all senior leaders, is facing an unprecedented challenge with the COVID-19 coronavirus crisis, which forced dealers to close to all but key workers for 10 weeks and factories to temporarily halt production, writes Sarah Tooze.
When AM first spoke to her at the start of the crisis she said: "This is on a scale that many of us have never seen as a country and a community, so our biggest
priority is to keep our employees and our customers safe so we're really focused on that.
"Then, secondly, it's how you can keep your business and your teams together and running and focused on what they can do. In any situation like this it's
about coming together, having clear steering and then being able to move through the other side.
"But, you have to be very agile and our values within PSA are agility and efficiency and winning together and I think that is very apt at the current time.
"It's very much a team effort with clear leadership, fast decision-making, but very robust decision-making."
This article first appeared in the September issue of AM magazine, free to read here in digital format.
Earlier this year, Jones, who leads the Citroën, DS Automobiles and Peugeot brands in the UK, told AM she was planning for around a 96% decline in new car
sales during lockdown – a stat that proved pretty accurate (April later delivered a decline of 97.3%, while May was 89% down year-on-year).
Following the re-opening of dealerships, sales in June were down 34.9% year-on-year, and Jones said that Citroën and Peugeot had "slightly increased" their
market shares.
She is still anticipating new car sales being down by around 27% for the year from 2019, and vans dropping 28% (in line with the latest forecasts from the
Society for Motor Manufacturers and Traders). Her aspirations for Peugeot, Citroën and DS are to be "in line with the market".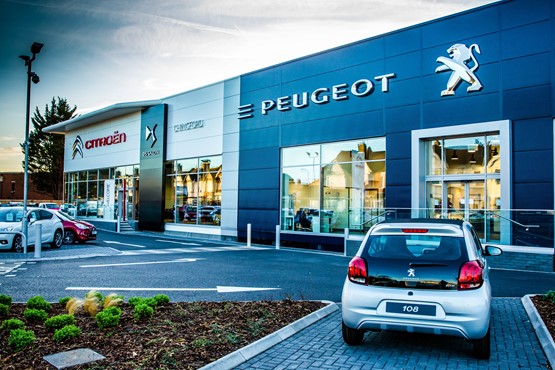 PSA Group has continued to support its retailers during the crisis by setting lower targets and extended payments.
Jones said: "We constantly review how we can support retailers." However, she added: "It is key that we start to see the pull through the system and that we see demand for new cars and vans improve.
"This will give us the ability to support retailers as needed."
All of PSA's retailers have used the Government's Coronavirus Job Retention Scheme and investors also "reacted quickly and decisively to protect their
cashflow to mitigate the impact on their cash reserves", according to Jones.
She considers Government support at the start of the pandemic to have been "essential to our sector" and "is appreciated".
She also welcomed the support for apprenticeships announced in the Chancellor's recent summer statement. However, she added: "As we look towards the next six months and consider the challenges, recovering from the current pandemic, ensuring that the country is not hit by a second wave and the outcome of Brexit, it is critical to have certainty of what Government support packages will be in place for our sector."
Jones acknowledged that some retail groups have already publicly announced that they will make redundancies and that, like many businesses in various
sectors impacted by the crisis, "retailers will need to adapt to changing demand levels to ensure sustainability".
She advocates regular communication and said PSA has been working with its dealer council during the crisis and speaking to investors on a regular basis.
At the start of lockdown, Jones was chairing a weekly call to keep staff up to date with the crisis in the UK, what was happening within PSA in the UK and
what was happening within PSA globally, and then giving them the opportunity to ask questions.
She had feedback from staff that that was "really useful".
"We still have frequent employee calls typically every two/three weeks and an active Yammer social portal," she said.
Similarly, communication has continued with customers through social media channels, the brands' websites and retailers' websites.
Jones said some dealers had taken the opportunity during lockdown to introduce live chat to their websites.
PSA, too, decided to invest in new technology, launching a virtual showroom service, which allows buyers to receive live tours, interact with brand specialists
and book test drives online. It is open seven days a week, from 12pm to 8pm, with customers able to log on via the main brand websites.
It follows the launch of similar services by Volkswagen Group brands Seat and Škoda, Renault and FCA Group.
Customer feedback on the new service has been "extremely positive", says Jones. "They find it easy to use, like that it is not a 'hard sell' and have a very personalised experience where we address specific customer needs," she said.
"In addition, when we pass details on to the retailers, the leads are far more qualified and likely to convert to a sale." Jones declined to give online sales figures, except to say that "the proportion of online sales is increasing all the time and we are very happy with how they are progressing".
Online has also played a role in communicating with customers about the reopening of showrooms with videos for all the brands showing what to expect
from both a sales and aftersales perspective. During lockdown, service maintenance and repair (SMR) was available for keyworkers and workshop staff had to adapt to new ways of working.
"We were able to provide our repairer networks with support on how to operate safely using adapted protocols, visual aids and access to PPE (personal
protective equipment) that has allowed them to reassure their teams and customers during the lockdown," Jones said.
"Since the start of June, demand for workshop booking has been high and, as a result, we are operating in a far more disciplined way such as dedicated appointment times, to ensure we adhere to the guidelines." PSA's network is now "100% open across sales, aftersales and our independent parts business". In re-opening, PSA's retailers have "taken all the required health and safety guidance provided by the Government", Jones said.
From a test drive perspective, the cars and vans are fully disinfected and/or fitted with protective coverings before use, the sales staff sit in the back of
vehicles with PPE, and, if weather permits, windows are kept open. Customers are also required to wear PPE for test drives. All handovers have become more digital with the use of product videos and when sending documentation.
Vehicles can be delivered to home addresses rather than being handed over in the showrooms, if required.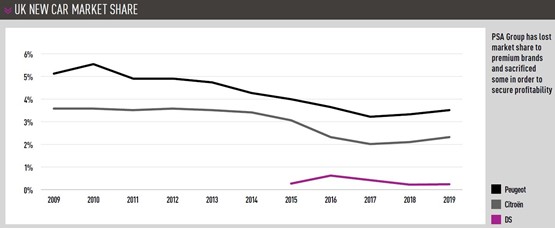 To encourage customers back into showrooms there are a range of offers, which Jones dubs "reassurance packages".
These are 'Park the Payments' (a three-month payment deferment) for Peugeot, Citroën 1 2 3 (a £1,000 deposit contribution, two years' free servicing and
three months' payment deferment), and for DS Automobiles, 'SimplyDrive', which provides an all in-one-package of three years' insurance, servicing, roadside
assistance, warranty and road fund licence in one, fixed monthly payment.
Jones said that customers have been particularly interested in these packages, alongside low emission vehicles. "Peugeot retailers will soon be seeing the next step in our electrification journey with e-2008 and the electric versions of e-Dispatch and e-Traveller," she said.
"Citroën has just unveiled the all-new electric e-C4 and C4 hatch that will be a tour de force in the C-segment, which makes it a really exciting time for Citroën
when you add these models to the high level of personalisation and comfort across the range.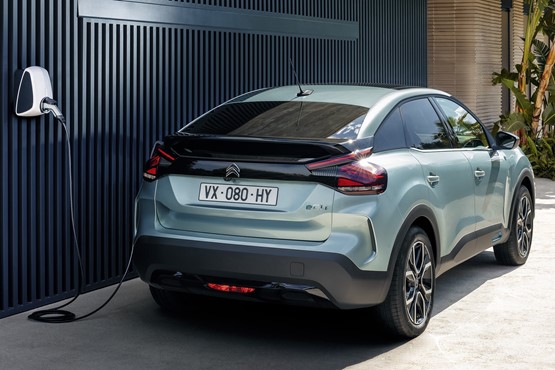 "DS introduced the E-Tense range just before lockdown that is a significant proportion of their sales, and very relevant powertrains for customers."
The launch of new models has been delayed by the period of factory lockdown and lead times on factory orders vary from model to model. However, retailers are now geared up for electric vehicles (EVs) with charging infrastructure available across the entire network. PSA recommends dealers make their charging points free for customer use and customers also benefit from a six-month free subscription with the Polar network.
Jones acknowledged that some dealers have concerns about the SMR side of EVs, both in terms of revenue and keeping in contact with customers as they
might not be bringing vehicles in as often.
In her view, connected systems and apps will play an important part in addressing the latter. But dealers will need robust plans to maintain aftersales
income. The COVID-19 crisis has already highlighted the benefits of using technology but Jones still believes there is a place for physical showrooms in future car
sales.
It is important that car sales are "really convenient for customers" and are done in the way that customers want, she said. "So there will be online, we can see that growing now. There will be physical handovers.There will still be a place for showrooms.
"What you'll find (in future) is a blend of all those things and the COVID-19 shock may accelerate some of that, but in a positive way for our customers and our
industry."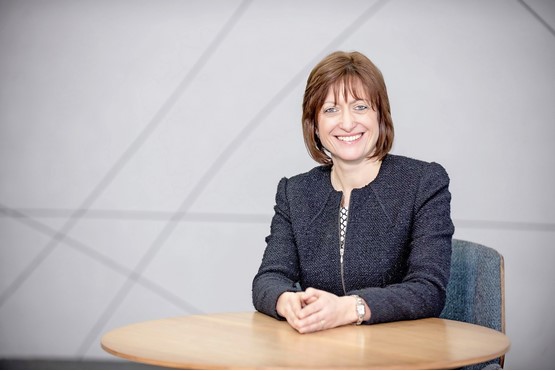 TEAMS ADVOCATE ALISON JONES HAS WORKED IN AUTOMOTIVE FOR A QUARTER OF A CENTURY
Alison Jones has worked in the automotive sector for 25 years, 21 of which were spent at the Volkswagen Group, latterly as Volkswagen UK managing director.
She was lured to PSA Group in February last year by the prospect of the organisation's "massive potential" and taking on a "bigger, more complicated job".
The group's profitability improved markedly in the first half of 2019, contributing to the AM judges naming PSA Group 'Manufacturer of the Year' in February this
year.
The judges also acknowledged that the group had become "a significant consolidator of the automotive industry", following its acquisition of Opel Vauxhall in 2017,
which has brought synergies and product development opportunities that all its brands are benefiting from.
Although the brands are run separately, with Stephen Norman at the helm of Vauxhall, there has been integration in certain areas such as network development
and parts distribution.
"It is better for network development to be integrated because one investor can have one conversation about physical showroom, aftersales workshops, and that
makes more sense from an efficiency perspective," Jones said.
"The specialism of aftersales lends itself to being integrated. So we do it where we can get an efficiency and a benefit for our investors. Typically, customer-facing sides are not so."
Winning the AM award was a "a great accolade" for the PSA Group, Jones said, as it "demonstrates the effort and how far everybody has come over a number of
years". On a personal level, Jones was named Cox Automotive's Barbara Cox 'Woman of the Year' in March. The award recognises a woman that demonstrates a commitment to innovation, leadership or community. The judges highlighted Jones's role as vice-president for the Institute of Customer Service, her support for charities such as CALM (Campaign Against Living Miserably) and mentoring, in addition to her "exceptional leadership skills, strong customer and team ethos, and impressive results".
"I am a strong advocate of teams," Jones said. "To deliver results you need groups of people with the skillset or the aptitude or the downright determination to
deliver and that's what I've worked to do – I seek them out.
"I have no interest in working my way through a hierarchy to speak to any of my team members, I speak to them directly."