Peugeot has celebrated its top performing UK car dealers at its annual Guild of Gold Lion Awards.
The awards ceremony was held on July 20 at the Design Museum in London.
The Stellantis &You Bristol North dealership was awarded the top honour, winning the Peugeot Retailer of the Year prize, topping a listing of 20 shortlisted retailers.
The Retailer of the Year award is presented annually to the retail partner delivering the best overall results, taking all 173 Peugeot dealers in the UK into account.
Rankings are based on scores for team members, as well as retailers as a whole, and focus on the key areas of service, customer satisfaction, and number of vehicles sold.
With special recognition for supporting the progress of Peugeot's electric vehicle range, Perrys Huddersfield was named LEV Retailer of the Year, while Hawkins Motors was named as Peugeot's top Retailer Group.
Among the individual accolades presented on the night, James White from Drivers of Prestatyn, was named Sales Executive of the Year, while Richard Chambers of Griffin Mill Garages was recognised as the top Business Specialist.
The Drivers of Prestatyn team was also recognised in the Customer Experience category, while Arbury Bromsgrove and Lyons Bros. took home the best Sales Department and Aftersales Department awards respectively.
Arbury Bromsgrove was also named as Peugeot UK's top Business Centre for the past year, with Stellantis &You Coventry acknowledged as Most Improved Retailer.
Adam Wood, managing director at Peugeot UK, said: "We have seen another fantastic year of hard work and progress across the Peugeot retailer network.
"I am incredibly proud to be able to celebrate the power of partnership, and to recognise the commitments and talents of those leading the way across all departments within the business.
"Congratulations to all the winners of this year's Guild of Gold Lion Awards. I would like to extend my thanks for all your efforts, and I look forward to working closely with all our partners in the coming months."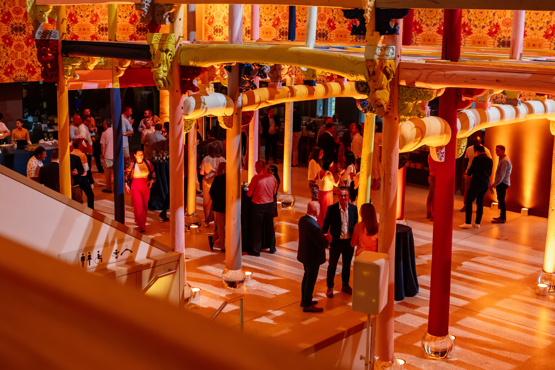 Full list of winners at this year's Peugeot UK Guild of Gold Lion Awards:
Gold Lion Retailer of the Year: Stellantis &You Bristol North
Sales Department of the Year: Arbury Bromsgrove
Aftersales Department of the Year: Lyon Bros
Business Centre of the Year: Arbury Bromsgrove
Customer Experience Retailer of the Year: Drivers of Prestatyn
Motability Retailer of the Year: Campbeltown Motor Company
Most Improved Retailer of the Year: Stellantis &You Coventry
Retailer Group of the Year: Hawkins Motors
LEV Retailer of the Year: Perrys Huddersfield
Sales Executive of the Year: James White – Drivers of Prestatyn
Business Specialist of the Year: Richard Chambers – Griffin Mill Garages
Sales Administration of the Year: Charles Hurst