If the franchised dealer model does not evolve between now and 2030, dealers risk a decline in return on sales of between five and seven percentage points, which would drive every dealer in the country out of business.
Cristiano Carlutti, associate partner at McKinsey and Company, urged delegates at the Automotive Retail Congress to follow the lead of their manufacturer partners and prepare their business plans early for a future of connected mobility.
Carlutti, formerly a flagship development manager and vice-president of used sales for Fiat, and vice-president of sales and operation for Tesla in Europe, said retailers will lose key elements of the value chain if they fail to act.
"There are a lot of opportunities from digital sales and dealers' embrace of apps to offer convenience to customers," said Carlutti. "What we need to see more of is the dealers integrating more closely into the customers' technology ecosystem."
He described the technologies driving a potentially disruptive mobility sector – autonomous, electric, connected and shared technologies – as "completely intersected", saying that "each acts as an enabler to the other".
He added: "Connectivity is the enabler of almost everything else."
Investment in these technologies over the past five years has been "amazing", he said, with much coming from non-manufacturers.
"What we are going to see is a significant disruption of the market. It may be five years from now, but it will happen," said Carlutti.
But he added that European consumers remain far more loyal to manufacturer brands than their Asian equivalents.
Carlutti said dealers needed to acknowledge this – and their role as the "number one deciding factor" in a car sale – when developing their own solution to the challenges posed by new mobility.
"Customers now want to have an experience which is easy, convenient and seamless, from online to offline, and they want the transparency they get elsewhere," he said.
"The dealer can now become the specialist information service not only for car buying, but mobility. This will ensure that the dealer remains very important to the customer in the new mobility environment."
Carlutti warned against buying into the suggestion that manufacturers and car retailers were vulnerable to mobility disruptors.
He said: "Those looking at the start-up sector could be tempted to refer to the OEMs as dinosaurs, but we must not underestimate their ability to change and adapt.
" are now looking to build closer ties with their customers. They are experimenting, piloting, and learning very quickly to hedge their bets."
On used car opportunities that may present themselves by 2030, Philip Nothard, customer insight and strategy director, cars, at Cox Automotive, said the trends of new car buyers using PCP and PCH, and even subscriptions, will be mirrored by many used car customers. It means a second lease opportunity for the finance company and their brokers. "It's not about how we buy, it's whether we buy," he said.
PCP dominates the new car market, accounting for between 80% and 90% of all sales, and is now growing in the used car market, too.
Nothard said: "PCH offers a consumer an 18-month contract with better flexibility. Those will come to the used market, giving that car a second life before it reaches wholesale."
He said PCH is predicted to account for 20% of new car sales this year.
"Dealers will need to think about how they stop selling cars and start selling the use of a vehicle. PCH was a dirty word to a dealer, but now we see dealers offering PCH to consumers. 'Car as a service' is here, we are quickly moving into 'mobility as a service' (MaaS)."
With the average used car customer only two or three vehicle changes away from 2030, Nothard believes the used car market will look similar to today.
Electrification will become more prevalent and dealers should expect diesel share to reduce to about 20% in favour of hybrid and plug-in hybrid models within the next five years.
In the wholesale market, Nothard said up to 80% of trades will take place online by 2023. The traditional auction model will change drastically as dealers look to speed up transactions.
"The way the vehicle is moved through the physical space will be scaled up," he said. "Vehicle movements will reduce by up to 50%. Everything will be done in the digital space.
"Efficiency through the use of technology will reduce days to sell by 60% by 2023."
Dealers will welcome efficiency in the new and used car departments, because pressure on their lucrative aftersales operations is likely to build. Dr Andrew Tongue, research director at the ICDP, said: "There are structural changes under way in the aftermarket… and they will continue to build over the next 11 years."
Vehicle service requirements, annual mileages and mechanical crash repair volumes have all declined, but those changes have been masked by vehicle parc growth.
The ICDP recorded that total repair jobs in the UK rose 1.4% between 2014 and 2017. Per vehicle, they've fallen by 7.3%. Average cost of repair and maintenance per car has increased by 6.7%.
As EVs become more commonplace, franchised dealers will be well placed to capitalise on their expertise in servicing and repairing these cars. Current research shows 57% of owners prefer franchised dealers to fix their EVs. But Tongue suggested current sales rhetoric about the relative reliability and low maintenance demands of pure EVs could harm dealers by 2030 if consumers believe there is little specialist knowledge required. Currently, EVs are sold with traditional service intervals.
"For as long as the industry is able to convince customers that simple electric cars still need to come back for service, we don't have a problem. The danger really comes if brands move away from that, and admit what customers may already start to understand, that these things don't require a lot of maintenance. And if you think that's not very likely, well we have a brand that's already done that – Tesla. Service is just a recommendation, not a requirement."
Tongue said the risk is that customers begin to think of their EVs as a domestic appliance in terms of service. Between 2017 and 2030, ICDP forecasts a 12% decline in repair jobs per vehicle.
Connectivity will come, but trying to find things that customers will pay for is difficult. It will keep dealers more informed about the car, and take pre-emptive action, but the ICDP believes customers won't expect to pay extra for that. Tongue warned that manufacturers' belief that connectivity will secure customers for their networks is misguided, because regulation will mandate access to in-car generated data for the independent aftermarket, too. It may also permit independents to offer services to motorists through their in-car screens as well.
The ICDP forecasts a 16% drop in road accidents by 2030 thanks to advanced driver assistance systems, which will be present in 75% of the UK's car parc by then. Tongue said it is great news for society, but not for the crash repair sector.
He said there is a chance that car-share vehicles will require more maintenance and repairs, but they will require fleet-standard support, such as overnight servicing, roadside repairs and valeting to minimise the downtime.
"We do see mobility schemes contributing towards a broader aftermarket trend that will strengthen over the coming years – 'managed aftersales'," said Tongue. It means a business-to-business relationship, he said, as the businesses owning the subscription/leased cars, business cars and mobility scheme cars will need support. By 2025, the ICDP expects 70% of sub-four-year-old cars to be on such arrangements, mostly on manufacturer-arranged schemes.
"Think about workshop format and service variety, opportunities for specialisation or collaboration, supporting electric vehicles and mobility services," he said.

'Government has also made a complete cock-up of diesel'
Opportunities are emerging over the next couple of years that could leave UK automotive businesses well placed for sales success.
The UK automotive sector runs the risk of being left behind in the global race towards electrification, according to David Bailey, professor of business economics at the Birmingham Business School.
Bailey said the economic impact of Brexit cannot be underestimated as manufacturers and consumers have slipped into a period of uncertainty that has both hit sales in the short term and affected the sector's ability to compete in manufacturing in the longer term.
Drawing on insight from his new book, Keeping the Wheels on the Road: UK Automotive After Brexit, Bailey said he felt the Society of Motor Manufacturers and Traders (SMMT) was being "overly optimistic" when it forecast a 2.4% decline in registrations for the whole of 2019 – a fact backed up by a year-to-date decline of 3.1% to the end of May.
"They are trying to talk up the industry," he said. "That's their job."
Bailey said the fall in new car finance in the key plate-change month of March (-3% , according to the FLA) was an indicator that consumers' appetite for cars was on the wane.
He added: "I see more of a reduction in volumes than the SMMT. Historically, it's still at a very, very high level. In 2016, I think we were over-trading."
At the time the retail congress was held, diesel volumes were down 18% after 25 straight months of declining registrations, Bailey said.
In late 2015, diesel's share of the European market was 55%, up from just 3.8% in 1977.
"Consumers have freaked out over diesels," said Bailey. "The industry as a whole has shot itself in the foot. It's not getting a clear message over as to which diesels are clean and which aren't.
"Government has also made a complete cock-up of this.
"The simple truth is that consumers no longer know which cars are the clean ones and they don't know if they will even be able to drive diesels in the places they want to travel to in a couple of years' time."
Bailey said finance companies still face significant risk due to their exposure to diesel vehicles' residual values.
Meanwhile, the planned departure of Honda from its UK manufacturing plant in Swindon plant and Ford from its Bridgend engine plant are signs that Brexit is taking its toll on the manufacturing sector, a position which could see the UK lose
out as the market shifts towards electric vehicles (EVs).
Bailey said the EV market in China is "hotting up in a big way".
He said Chinese vehicle manufacturers had made an early strategic decision that they could not compete against established carmakers with internal combustion engines (ICE), so instead they focused their attention on becoming world leaders in alternative fuel vehicles (AFVs).
Bailey said China had opened the doors to Tesla – the nation will be the home of the Californian carmaker's new battery factory – and would soon "set the global standard for building an electric car".
Mike Jones, the chairman of ASE, said dealers must work on building trust with consumers now by embracing electric vehicles, if they want to avoid a reduction in profitability further down the line.
As the mobility landscape broadens and car technology evolves, retailers should expect to face falling registrations and less aftersales work, meaning getting the most from every customer will be even more imperative.
"Customers, particularity those looking at electric vehicles, want a large amount of information, with some spending up to three times as long researching a purchase.
"Historically, we have ranked at the bottom when it comes to trust, but we can change the dial on the relationship between the retailer and the customer. The industry is wide open for disruption as people try to solve this issue," said Jones.
He told delegates that sales staff are not being motivated to specialise in electric vehicles as limited demand means they won't earn a lot of commission from an electric sale.
"We need to cement the position in the customer's buying journey, if they don't find out what they need from within the network they will go elsewhere and getting them back will be more difficult," said Jones.
In the shorter term, he believes the impact on aftersales from electric vehicles will be minimal: "Electric vehicles will make a massive change to our industry, but, at the moment, those vehicles are only 1% of the market. That impact will come later down the line."
The three-year vehicle parc is shrinking, which suggests a tougher aftersales market will come. Jones recommends that dealers do their best to retain customers for at least five years to stem any losses.
He also pointed out that warranty work, which accounts for 25%-30% of a dealer's aftersales business, is also likely to shrink in the coming years as connected and electric cars suffer fewer failures.
"The opportunity to do business will drop. To continue to make money, we must improve our retention or upsell," Jones said.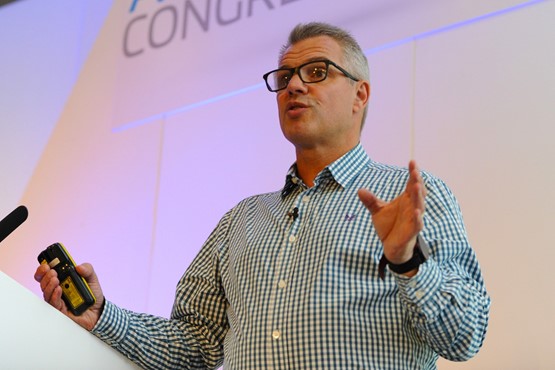 The motor finance outlook
Since 2017, the Financial Conduct Authority (FCA) has been concerned about affordability, commission and transparency in motor finance. Graham Filmer, director of Rocket Performance, said the recent publication of the FCA's review of motor finance shows it will demand changes to give clarity and security to consumers.
"The regulator has grave concerns that consumers don't know enough about the finance they are buying and the implications for it." He said paperwork is not enough, and the FCA wants dealers and brokers to do more to make consumers aware of exactly what they are getting, why, and the limitations. Technology will likely make a difference.
All lenders are already supposed to be showing progress on affordability assessments, which are different to creditworthiness checks.
"A lot of people say if the customer is good for credit, surely they can afford the payment. The regulator sees that as entirely two different things," said Filmer.
Following the FCA's review, a consultation period is under way with industry bodies and companies. The outcome of that is likely to be published in Q4, and the FCA may demand implementation in Q1 2020. "If anyone is sitting there thinking it is business as usual, whether a lender, dealer or supplier, you need to get your act together now."
He said most dealers will think of FCA regulation as stifling, but lenders may see it as an opportunity to build trust.
"As we move from today's purchase model to a usership model, finance is going to be a core component of that. Today, 91% of private new car buyers use dealer finance, it's nowhere near that for used cars. That is a huge opportunity."
Filmer said dealers will have to make it evident to customers that they earn commission from arranging finance. It is their income, not merely an enabler to a car sale. But being open will build trust. He said the FCA despises cross-subsidisation, such as offering the car at a loss or breakeven price but charging a 19% APR on the finance, and that may need to change.
Finally, the FCA is looking at all general insurance, including GAP, to ensure it offers value to consumers.
"The regulator says you need to make money out of the car. The FCA announcement does have implications for car values and car pricing. That's an issue, but it could be perfectly fine because of the way consumers buy cars… as rental, not as cash price. And people will move to a digital self-serve model, with an absolute audit trail."
Using finance as a digital enabler will help dealers to earn a little from greater volume, he said.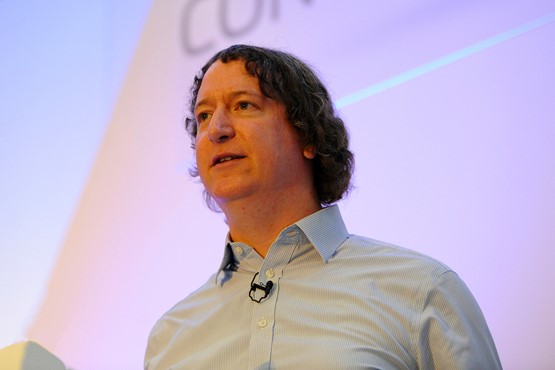 How car dealers can adapt to new, agile competitors
The test in the coming decade will be how traditional companies respond to changes in their industry and the threat of new, agile competitors. What's critical is understanding what jobs your customers need to do, the journey they want to take, and integrating the digital and physical services to provide a great experience, said Nick Kerigan, managing director, future payments, cards and payments division, Barclaycard.
Barclays has spent six years changing its business, he said, and it now has 11m digitally active customers, of which 7.5m use its mobile banking app. The app is top-rated in the banking sector, and was first to aggregate other accounts to be displayed in the app, through APIs, which also link users with other services, for example to apply for loans through MoneySupermarket, and to electronically sign loan agreements on their own device.
"We had to move from being product-centric to being customer-centric. And we thought hard about the jobs to be done – why do customers take a service to fulfil their needs."
It has a Launchpad add, where it tests ideas and new features with customers. It partners with other fintech companies, recognising it can't do everything alone. And it has worked to integrate its bank branches with the digital experience, evolving roles from product sales to customer service, and even gets volunteers from the workforce to be 'digital eagles', helping customers to use the internet. Building emotional connections is important, he said.
The change has taken six years and heavy investment. And according to Which?, Barclays has closed almost 200 branches since 2017, around 15% of its network, after consumers visited them less.
Kerigan said the app economy has been disruptive to traditional industries, but it has created new wealth – more than 8m apps now available have generated more than $100 billion in revenues for their developers, none of which existed before the smartphone.
"There is money to be made in this digital economy. But you need to know how to do it," he said.
He cited Argos as an example of a successful evolution, having developed from a paper-based catalogue retailer to being in 2015 the first multi-channel retailer to sell more than £1bn of goods over mobile. Leading to that success was a multi-year transformation, and a reorganisation of its distribution model into hub-and-spoke style so items can be shipped between stores in a region very quickly to ensure online buyers can have their purchase within hours.
It created two new purchasing journeys – one in-store, and one online – and linked those with its physical stores. Now more than 70% of their customers who buy online choose click-and-collect. And for others, to provide extra convenience, they developed a fast-track service to give same-day delivery. Argos also partnered with eBay to let its sellers leave items there for collection by the buyers, and set up counters in Sainsbury's' stores.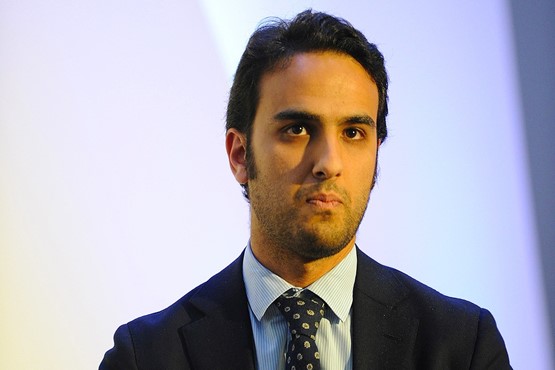 How car retailers can merge with mobility services
Car retailers will have to be open to a "cultural shift" towards mobility if they wish to become the unavoidable partner of businesses and consumers keen to adopt mobility as a service (MaaS), according to Giuseppe Marotta, the chief executive of BeMobility.
Funded by seven Italian franchised car retail groups, BeMobility was founded to research emerging mobility trends in Europe's key automotive retail markets in order to identify new opportunities in the MaaS industry.
Marotta said the motivation had been clear. By 2030, the European automotive market, now worth €3.5 trillion (£3.1tn), is expected to have grown to €4.8tn (£4.3tn), an increase of 37%. Over the same period, mobility as a service (MaaS) – currently worth €39 billion (£34.8bn) – is predicted to grow almost 3,000% to €1.3tn (£1.2tn), and make up more than a quarter of the total market.
"This is why those Italian retailers have decided to invest in research into that area and try to establish the best way to get involved in MaaS," said Marotta.
Marotta said the obvious way the MaaS market would evolve was as a single platform catering for all consumers' transport needs, including the transaction process of paying for a wide variety of potential solutions.
Google Maps already delivers a view of how this might look, he said, when it delivers approximate journey times for various transport types.
BeMobility researched 89 European dealer groups to establish to what extent car retailers are embracing MaaS currently. The study delivered evidence of three possible models co-existing across four countries – a standalone model, demanding large-scale investment from groups with a turnover of more than €1bn; a collective mobility solution often embraced by groups with a turnover of about €50m looking for peers with which to partner; and a valet model, which relied on partnerships and often demanded no investment.
As an example of the standalone model, Marotta highlighted Whim, a solution originally introduced in Helsinki, after it was funded by a car retail group. The app, which brings together all modes of transport on a single app, is now attracting investment from Toyota.
To illustrate the collective model, Marotta cited Flinkster, a platform started by Deutsche Bank that started offering fuel cards outside key train stations in an attempt to facilitate motorists' onward journeys.
Ford retailers then struck up an agreement, which saw them "plug in" to the app-driven platform in order to offer an accompanying car-sharing service.
The 'valet' model, Marotta said, saw open-minded retailers team up with existing car sharing schemes to provide vehicles.
He said the result was that retailers often had to improve their efficiency as fleet management operations, but claimed that the aftersales income from such operations was 15% higher than traditional, privately owned cars.
The key to making profits from an emerging mobility market would be how willing retailers were to embrace the cultural shift and move away from their current dependence on low-margin new vehicle sales, said Marotta.
He said that the technological aspect of the tools needed to break into the mobility sector were now becoming a commodity.
"What is difficult to establish is the customer base, vehicles and logistics, which dealers already have", he said.
Partnerships with automotive disrupters
Technology start-up Tomorrow's Journey claims to bridge the gap between franchised car retailers and the kind of short-term mobility solution demanded by a new breed of motorist.
David Betteley, a former chairman of the Finance and Leasing Association and a former Jaguar Land Rover (JLR) global board member is now chairman of the business after he teamed up with Ed White, group chairman, White Clarke Group, to fill what they perceived as a gap in the market.
They wanted to show that dealers do not necessarily need to miss out if a segment of their traditional customers ditches car ownership in preference for app-enabled mobility services. Dealers could rent stock to consumers looking for temporary access to a vehicle, they said.
Betteley said: "We don't think dealers have to lose out. To the dealers in the room, I'd like to say that you have got a lot of the basics to participate in this new mobility world. You've got cars and customers. What you haven't got is access to what is a massive market."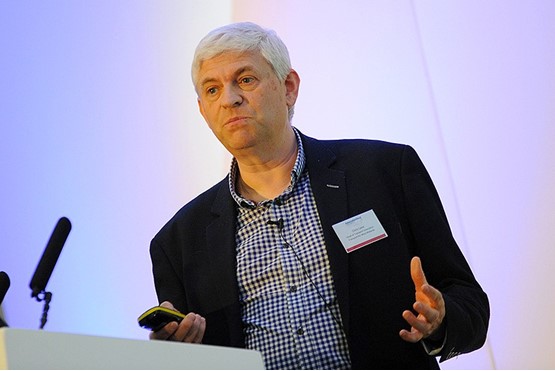 Cities and a new era of mobility
Transport for West Midlands (TfWM) is moving towards smarter mobility with an app that offers users a range of transport options.
Chris Lane, TfWM's head of transport innovation, believes mobility as a service (MaaS) could be better than owning a car, as it provides seamless use of public transport, taxis and even car hire for longer journeys.
The app received investment from Toyota, which Lane said was indicative of the motor industry's future direction.
He said dealers should think about what they can do to help improve transport and what role they can play in MaaS.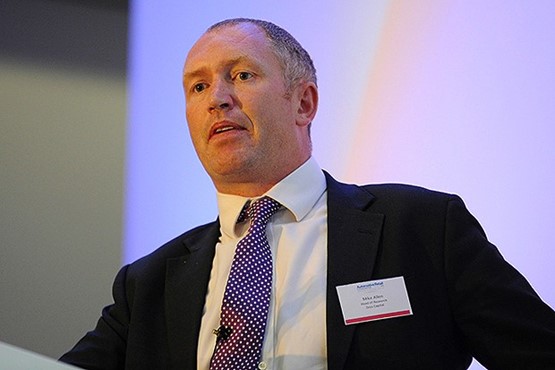 The investor view
As electrification and shared mobility change car retailing, dealers that offer an omni-channel approach will come out ahead, said Mike Allen, head of research at investment bankers Zeus Capital.
The number of dealerships is expected to fall as manufacturers and consumers demand new methods of interaction, but cars will still need to be serviced and vehicles will still need to be handled.
"Dealerships will remain an essential part of the value chain, albeit on a smaller level," said Allen. "I think test drives are very important and are still key to the dealership process.
"We have got to look not just at car spend, but how people are looking in terms of transport spend. This includes elements of shared mobility and lease cars. Looking at that bigger pot is what gets investors excited. Whatever way we go, there is a lot of annual household spending on transport that is still required."
There will be less capacity in the market, but Allen believes there is still a place for the full-functioning, highly invested dealership sites, accompanied by pop-up stores, city showrooms, used car centres and servicing factories.
Additional reporting by Tom Sharpe, Matt De Prez and Elizabeth Howlett