Used car retail has long been an area of the market for retailers to show their entrepreneurial flair. But the focus on this area of the business could be even more important in the coming years.
There are multiple pressure points on new car retail which mean the used market provides relative stability by comparison.
New car sales contracts may move towards a mooted agency structure as manufacturers are increasingly looking to sell direct to consumers online (both Mercedes-Benz and Groupe PSA have announced that 25% of global sales will be online by 2025) and network rationalisations mean the new car pie will continue to shrink.
The introduction of the agency model would see dealers focus on the customer interaction – handovers, servicing and used vehicle sales; while the original equipment manufacturer (OEM) would take more control of the new car sales process, the customer data and the overarching customer relationship.
It's likely there will be a hybrid approach in the medium term with some dealers committing 100% to the agency model, while some multi-franchised and independent dealers will focus more on the used market.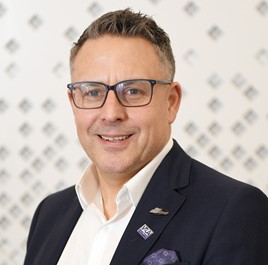 Philip Nothard, insight and strategy director for Cox Automotive UK, thinks any shift to an agency-style model could prove useful for the used car market.
He tells AM: "It may well lead to the growth of more multi-franchise agents who supplement their profit margins by carrying more used vehicle stock.
"There have been reports of a 30% revenue cut through the dealer network as a result of the agency model, as the retailer will only receive the commission and not the complete revenue of the vehicle price.
"However, without the demand for regular stockholding, dealers could find cashflow freed up considerably and many will be tempted to invest this into the used market in an attempt to generate even higher returns alongside their agency-model operation."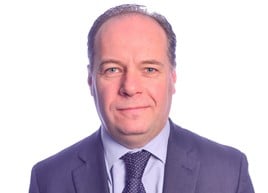 Dylan Setterfield, Cap HPI head of forecast strategy, thinks the switch to agency will be gradual and may take longer to happen in the UK compared with continental Europe.
However, he believes electric vehicles (EVs) are likely to be the first area that moves to this new way of working before the impact is felt more widely.
Setterfield says: "OEMs are going to be very careful to present the agency model in a way that means dealers are not missing out."
It's currently too early to say what new car contracts for an agency model will mean for a dealer's used car operations, including any approved used car schemes.
But, regardless of how the agency contracts evolve, there will always be a question of what happens with "the swapper".
Setterfield says there are several routes the OEMs could take when dealing with part-exchanges.
These could include making deals directly with auctions houses or more retail-facing divisions like We Buy Any Car or by offering a closed auction system for dealers to bid on used stock.
Setterfield says: "We may also see a scenario where those dealers with the agency contract for new car transactions are given first dibs on the part-exchange.
"At the moment, it's not clear how that's going to turn out."
While the rise of online car supermarkets has introduced a different buying experience, which dealers have adapted to, Nothard believes there will always be a place for the physical dealership experience.
He says: "We have witnessed that already with dealers recording an increase in customers and sales in the first week of showrooms reopening after the third lockdown."
Cox Automotive research shows buyers are increasingly merging the online and offline shopping experience.
RAPID DIGITISATION
Used car retailing is rapidly digitising as disruptive new entrants like Cazoo and Cinch launch price-competitive business models aimed at simplifying buying and selling.
Dealers are now catching up and adapting their own customer experience to digital, another change forced by the lockdowns.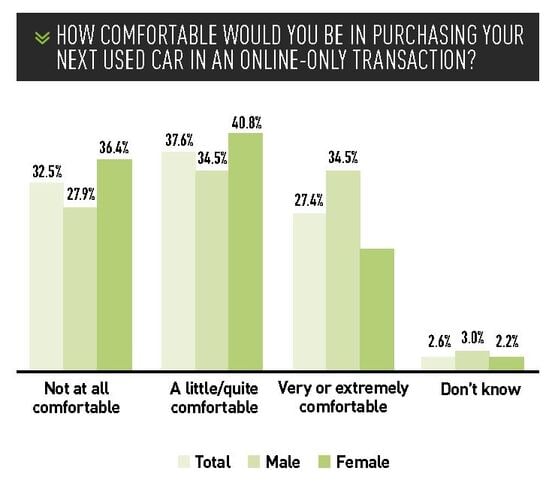 Phill Jones, head of eBay Motors Group, says online car sales platforms provided a lifeline for dealers throughout the pandemic, enabling them to transact while showrooms were forced to close their doors.
He says: "We should not downplay the agility and reaction from dealers who changed their retail processes to allow them to continue to trade."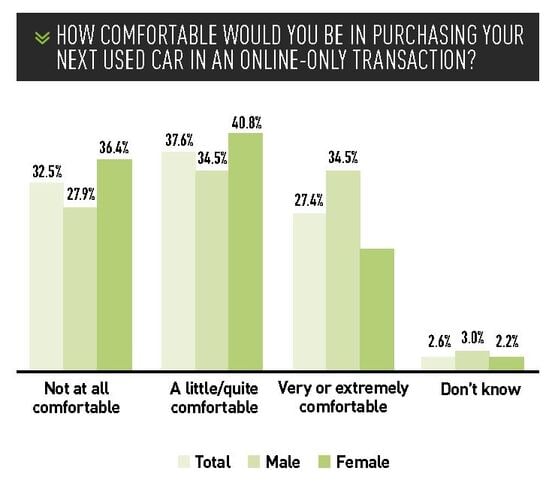 As a hint to the future direction of used car sales, research from eBay Motors Group shows that more than a quarter (27%) of used car buyers are now either very or extremely comfortable with the idea of buying their next car in an online-only transaction.
Conversely, the same research shows that for nearly three-quarters of buyers (73%) there remains a strong desire to conduct some elements of the transaction online and some in person.
More than half (59%) of respondents in the same survey said their purchase preference would be to pick up and pay for the car at the dealership, with 30% saying their preference would be to pay online and either have the car delivered to their home or collect it from the dealership.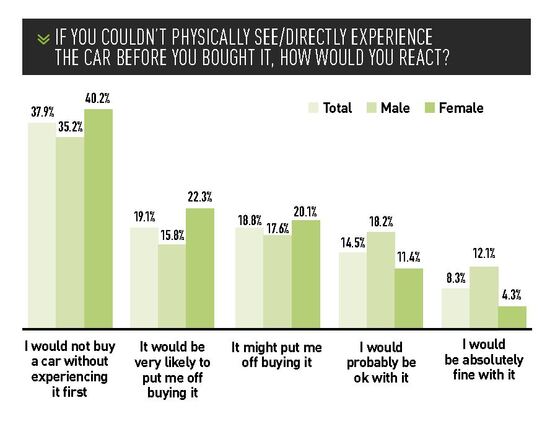 Jones says: "When taken in the round, what emerges is a desire from many for a connected used car retail journey, blending the online discovery, enquiry and comparison stages, for example, with elements of a physical product experience.
"We urge dealers to recognise the need to stay flexible and provide consumers with the options they want and need to transact with confidence."
Nothard thinks the UK is likely to see more of an omni-channel strategy for used car retailing.
Now, the bulk of new vehicle research is done online with the customer visiting the dealership prior to completing the sale.
Nothard says: "The big change we have witnessed throughout the past few years is the change in control over vehicle purchasing.
"While control over purchasing traditionally lies with the dealer, the advent of online vehicle retailing has moved control to the customer.
"The agency model is the manufacturers' attempt at gaining more control over vehicle purchasing, but with such a range of choice on offer to buyers and the used vehicle market changing so rapidly, this could prove a bit over-ambitious in the long term."
Jones also thinks going to dealerships in person to see vehicles will remain a vital element of the used car buying experience for the majority.
Research for the eMG Group shows that 57% overall – and 63% of women – said they would not, or would be very likely put off, buying a used car they couldn't physically interact with prior to purchase, with a further 19% undecided.
An omni-channel approach introduces the expectations from consumers for further flexibility.
Jones says: "Dealers need to offer consumers the ability to research and buy in a way that works for them.
"From conversations with our dealer partners we know not all online purchases were carried out purely digitally.
"Instead, dealers reported these transactions often included some form of human interaction through emails, messaging, LiveChat and phone conversations."
THE FUTURE OF THE USED CAR MARKET
The financial impact of COVID-19 will likely make some OEMs change their strategy, with some projects stopped altogether and others accelerated to respond to new consumer needs.
Nothard says: "We'll see consolidation among the dealer sector accelerate as liquidity issues take hold for some, and consumers switch to digital channels far more quickly than was anticipated."
However, he believes used vehicles will be the dominant revenue opportunity for dealers for the next few years at least.
As a result, dealers will need to have some sort of hybrid online and offline buying experience in place.
Finance is also likely to become a USP for used car dealers.
Nothard says: "We experienced almost an immediate drop in lending from traditional sources during the first lockdown, but this did not affect dealer finance quite so much.
"The message of finance availability and competitive pricing can represent an essential building block to the future used car retailing model."
Setterfield says the changes for the used market as a result of further digitalisation will be a "subtle evolution and change of focus".
If distance selling continues to build market share there will have to be an even greater focus for dealers on condition and inspection.
Setterfield says: "You don't want to be transporting vehicles across the country, only for it to be sent back at great expense.
"There's different elements of the business that become more important when you're in that online space."
Jones says that with showrooms open once again, dealers can expect to continue to attract a mixture of customers who will choose just how much they want to engage with them online.
He adds: "The difference now is that more dealers have systems and tools in place than they did 12 months ago to help consumers buy in a way that fits with their desires.
"The winners will be those who build on the lessons from lockdown and master the omni-channel, consumer-first mindset."