Constellation Automotive Group has switched the focus of its Corby used car preparation centre from Cazoo to its own cinch online retail offering – delivering a potential 30,000 cars per year.
The owner of cinch, webuyanycar and BCA said today (June 8) that its online car retail division was the UK's largest B2C online used car marketplace, attracting the equivalent of over 30 million car buyers to its online platform following a determined cross-platform marketing campaign.
And development of the Corby site from BCA's former customer, Cazoo, to its own retail channel is the latest step in the acceleration of its operations since it launched as an online retail platform last October.
Cazoo moved to bring its vehicle preparation services in-house with the acquisition of of Smart Fleet Solutions in February this year.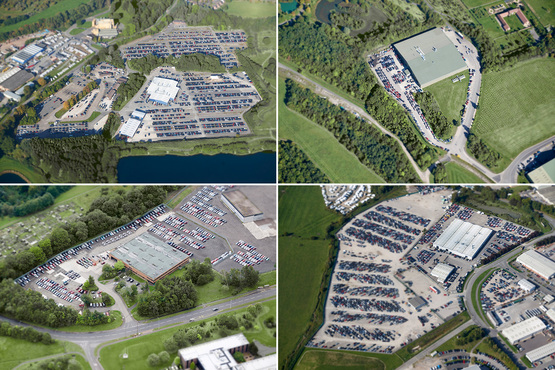 The move equipped Cazoo – destined for a £5bn public offering on the New York Stock Exchange later this year – with the ability to recondition more than 100,000 used cars per year.
SFS has a team of over 500 staff operating from four vehicle refurbishment facilities across 110 acres in Nottinghamshire, Staffordshire, Wiltshire and Scotland.
Constellation said its Corby site will employ 200 mechanics, paint technicians, quality inspectors and support staff.
In a statement issued today (June 8), Constellation said: "cinch has recorded growth of 45% month-on-month and the new site unlocks capacity for continued growth in the months ahead as consumers continue to move to buying used cars online."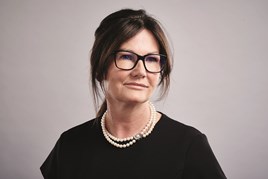 Avril Palmer-Baunack, executive chairman of Constellation, said: "I am delighted to open this facility in Corby and that so many skilled colleagues will now be preparing cinch cars for sale online.
"cinch has grown significantly over the last eight months and has reached an annual sales rate of 45,000 cars. However, this is just the beginning, with over 7.5m used cars sold per annum in the UK and only 1% sold fully online.
"The used car market is at the beginning of massive digital transformation. By expanding the infrastructure available to us we will enable the next phase of digital growth for us and our partners such as dealers, car manufacturers or leasing companies."
Constellation recently raised over £1bn to boost cinch's growth across the UK and Europe.
It said that the funds will be used to provide the group with the resources to accelerate cinch's expansion and continue its extensive investments in people, technology, data science, infrastructure and brand building.
Since its launch last autumn, cinch has driven its public profile through major sports sponsorship deals with the England Cricket team, Tottenham Hotspur, the Northampton Saints or the upcoming tennis cinch Championship at Queen's Club.