Valuation experts and AM100 retailers have conceded that they do not know when this year's "unprecedented" used car price rises will end.
As stock shortages and buoyant retail demand combine to drive-up values, AM was told that nearly new car prices are starting to outstrip their brand-new counterparts and some retailers are buying under-priced vehicles from online disruptors to stock their forecourts.
And, while it seems only a forensic, real-time analysis of values will prevent retailers being left out-of-pocket as retail values soar, it is a trend that shows no signs of relenting.
Such is the pace of change that some traders are baulking at stocking costs, leaving car supermarkets and franchised retailers to drive what volume can be found in the market.
One independent trader told AM: "I barely have anything on the website right now. Cars are selling before we've had chance to prep them. We can't stock the forecourt fast enough.
"I'm currently selling some of the cars I managed to source into franchised retailers because they are paying so much for them and Webuyanycar is an option too. I guess they're paying way over book to stock cinch and Cazoo."
RULE BOOK 'OUT OF THE WINDOW'
A used car buyer for a leading AM100 car retail group told AM: "I've never seen anything like this in my working life. Holes are appearing in the forecourts and I'm giving every last penny to try to fill them.
"I think it's fair to say that none of us expected a boom like we experienced last June, but the sustained customer demand we have seen since April and the shortage of stock has created a whole new challenge. The usual rules have gone out of the window."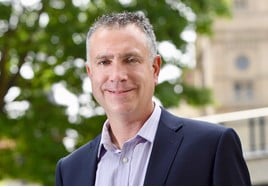 Cap HPI head of valuations Derren Martin conceded that the pace of price rises had placed huge pressure on its resources. He said: "I know I shouldn't dismiss any of our products, but monthly values have gone completely out of the window right now.
"Cap Live has surpassed our monthly values. What we found last month was that we were having to adjust values every couple of days, rather than every week.
The market is moving that fast.
"It's really, really difficult to call. I didn't think the market would be this strong again this month (June), but at the moment it looks as though we'll be looking at another 4% rise."
Cap HPI reported a 6.7% rise in wholesale values in May – an average of £800 – but premium and sports cars were among models which had been subject to price rises in the thousands, Martin said.
Cap HPI recently reported that of the 11,643 models on its platform, prices on 11,175 rose at the end of May, while 354 remained static and just 114 fell in price.
Over the 12 months to May the Suzuki Jimny (up 43.4%, £3,983), BMW Z4 Roadster (37.9%, £3,915) and Volkswagen California (32.9%, £11,328) were all among a top 10 movers list indicating consumers' desire to spend on a mood-lifting purchase as they emerged from the COVID-19 lockdown.
But Martin said that the combined impact of pandemic factory disruption and a global shortage of semiconductors on the used car market had created a situation
where the market defied the usual season trends – potentially creating a once-in-a-lifetime surge in used car prices.
"You've got nearly-new cars already over new car list prices in quite a lot of situations," he said.
"Normally, I would say that's not sustainable, but with the set of circumstances that we have right now, who knows how long this will last? At the moment, we can only speculate that things will calm down as spending habits change or the supply of new cars ramps up again."
WHAT PRICE SURVIVAL?
Many retailers who spoke to AM about their used car challenges highlighted Auto Trader's price indicators as a key area of focus.
As some retailers were slow to react to pricing movements, cars left with out-of-date values were skewing the 'Good Price' criteria they claimed, leaving many to set aside their usual tactics and list at a 'Fair Price' instead.
The average used car price on Auto Trader rose 8.1% (to £13,973) in May and was accompanied by a surge in consumer interest which delivered a record 73 million visits to the platform.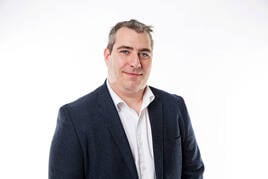 Director of data and insight at Auto Trader Richard Walker said the significant acceleration in retail prices "shows no signs of slowing".
He added: "It is critical that retailers are reacting to the speed in which the market is moving, which means ensuring the whole forecourt is adjusted to market price, and not just new stock.
"On Auto Trader, we're seeing a significant proportion of older advertised stock which is yet to be repriced to reflect the positive movement of the market. This is not only limiting potential margins, but also dragging down consumer-facing valuations which are based on all advertised vehicles on site."
Car retail marketing software and intelligence provider Indicata said that retailers were selling one-in-four cars too cheaply due to a failure to re-price stock as values soared.
Indicata group sales director Jon Mitchell said that low prices not only risk damaging margins at a time when cash will be required to replenish stock, but it could also put buyers off.
He said: "From a consumer's perspective when a used car looks too cheap during an online search, they immediately think it has been wrongly described, or it is likely to have been sold.
"Dealers have to stay in tune with current market prices to help build consumer confidence with online buyers.
"And for the past few weeks that has meant checking market values daily and then increasing, rather than reducing, prices."
Cazana director of insight Rupert Pontin warned that soaring wholesale used car prices are "not recoverable" through retail price rises, creating an environment of ever-shrinking margins, meanwhile.
He warned: "The concern over used car stock availability and the resulting high auction pricing is a cause for concern as this perceived widespread uplift is not translating to the retail pricing.
"Buying with care and being fully aware of today's retail pricing is essential for commercial success."
IN-MARKET COMPETITION
AM's used car buyer source suggested that, while emerging disruptors like cinch and Cazoo might be able to increase their valuations and profile by driving volume despite the current pricing issues, franchised retailers were also struggling to compete with car supermarkets which, he said, may be able to rely on their F&I earnings to deliver a profit.
He also indicated that many buyers were employing new tactics to try to determine what they could pay for a car, with nearly-new cars being benchmarked directly against new products that are currently unavailable due to the semiconductor supply issues.
"Motorpoint has been working that way for a number of years, but the model is more significant now than it ever has been, with limited supply meaning long waiting times and no real manufacturer support for new car sales. The trouble is sourcing the cars," he said.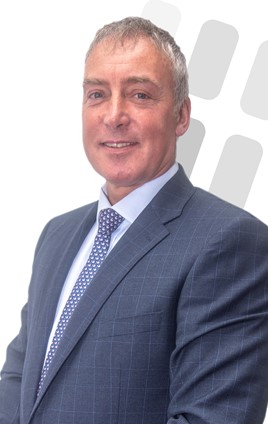 CarShop managing director Nigel Hurley said the Sytner-owned car supermarket group had been able to maintain a "consistent sales and buying rate" so far in 2021, despite the market pressures.
Hurley said: "The beauty of used cars is if you can react quickly and have the team and infrastructure to do so, you can buy and sell at the appropriate levels to still maintain performance.
"Usually the market is falling away which means you have higher stock depreciation and reducing margins. On this occasion, if you didn't, and don't continue to react swiftly, you miss margin opportunity."
Hurley pointed out, however, that there were risks for those who had quickly adapted to the higher wholesale prices. He said: "There will, invariably, be similar cars in the market at lower prices as retailers catch up (or don't and sell the car too cheaply), which can cause some customer dissatisfaction. Also, being ready for when it turns back to normal will be key."
The anonymous dealer group used car buyer said: "If prices level off or readjust you do not want to be the one left holding the baby, that much is for sure.
"For now, though, it doesn't look like that change will come suddenly or any time soon."