Motorpoint has officially opened the doors of its new 7,000 square foot headquarters in Derby.
The facility, named Champion House, located on the city's Wyvern Business Park and accommodates the top ID50 used car supermarket operation's accounts, finance, HR, learning and development, marketing and stock control departments.
Cat Moseley, HR director of Motorpoint, said: "We really couldn't be happier with our new home on the Wyvern Business Park.
"Champion House provides the perfect balance of contemporary work and break out space while being ideally located close to the motorway network for our teams to travel to our network of branches throughout England, Scotland and Wales.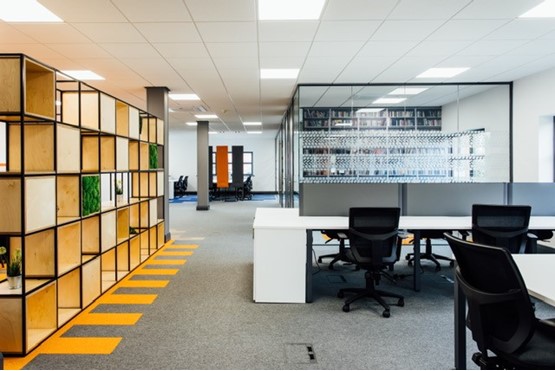 "Employee well-being was at the heart of the project with a view to improving teams' engagement and provide the team with a space that inspires creativity, big ideas and collaboration as well as the opportunity to break out and socialise and I think that has definitely been achieved with our head office."
Trevor Raybould, principal of Raybould and Sons, who represented the owner of the building, added: "We're delighted to welcome such a prestigious brand as Motorpoint to the Wyvern Business Park. The offices look fantastic and it's great to see the team at Motorpoint really enjoying their new work space."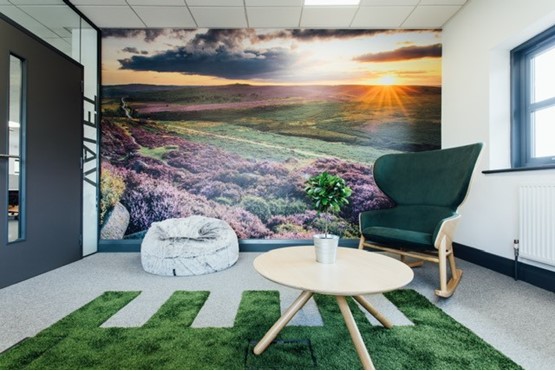 Nigel Griffiths, Chartered Surveyor, who represented Motorpoint, said: "It's very pleasing to see our conceptual design for Champion House be brought to life so successfully.
"I would like to thank all the concerned parties for their contribution to make the move possible."
Last month Motorpoint predicted reduced half-year profits at its annual general meeting. The group said that, while it expected revenues to rise during the six month period to September 30, tighter margins would lead to reduced profitability.
The statement came just a month after the business announced its 6.8% turnover growth and 10% growth in profit before taxation and exceptional items in its 2018 annual financial results.
Annual revenues rose to £1.06bn and pre-tax profits before exceptional items to £22.9m in the period to March 31, 2019, as it prepared to expand into the 13th site in its national retail network.