Used car supermarket Big Motoring World aims to expand rapidly across the UK after growth investor Freshstream acquired an undisclosed stake in the business from owners Peter Waddell and John Bailey.
The move comes six months after the business kick-started an ambitious growth plan with the acquisition of Peterborough-based used car supermarket group SW Car Supermarket and follows the launch of a company re-brand and new online retail offering.
Freshstream's introduction as a key stakeholder will bring the exit of former Cox Automotive president of international operations John Bailey, who had invested in a minority stake in Big Motoring World in recent years.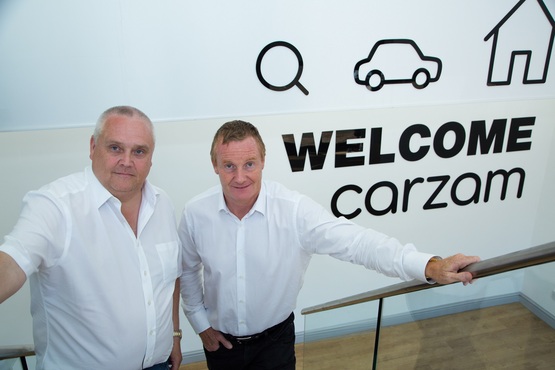 Waddell said: "We are delighted to be partnering with Freshstream and look forward to working with them as we continue to scale and grow Big Motoring World. Their investment and expertise will allow us to further accelerate our ambitious growth strategy.
"With the support of our senior leadership team, we have to date achieved impressive growth. The news today will allow us to progress further and faster still."
Reza Fardad, partner at Freshstream, said: "We are thrilled to be supporting the Big Motoring World team on the next chapter of their development. They have built a well-regarded platform and are well-positioned to capitalise on the sector trends in the coming years."
AM understands that Waddell and Bailey have also stepped back from the Carzam online used car retail operation they founded in 2020.
Companies House still shows that both Waddell and Bailey are the main shareholders in Carzam, however.
In November AM reported that Carzam had raised £112m in its first external fundraising round design to help propel the online car retail business into its "next chapter".
It also brought in former Paddy Power chief executive Andy Mccue as executive chairman in December, however he left the board after just three months.
Big Motoring World was founded by Waddell as a small 20-car pitch in 1986 and has undergone a vast expansion, including more recently the launch of a 21-acre, 1,000-car prestige supermarket at Blue Bell Hill, Kent, in 2018 and an 800-car Enfield-based supermarket in 2020.
In 2020 the group delivered a turnover of £295 million, despite the market disruption caused by the COVID-19 pandemic.
In October, Big Motoring World aquired Peterborough-based used car supermarket group SW Car Supermarket, increasing its footprint to five used car supermarkets.
The business also revealed at the time that it was actively seeking further premises across major metropolitan hubs including London, Birmingham, Manchester, Glasgow, Derby and Leeds as part of a bid to grow its footprint further.
At the same time SW Car Supermarkets founder Anton Khan was named as the business' chief operating officer and lined up to take on the group's CEO role when Waddell moves into a chairman role after more than 35 years in the industry.
Khan was the subject of an AM dealer profile feature in 2019.
At the time, he was one of the youngest chief executives in the industry, at 33.
Khan told AM: "Some people can get a bit flustered by their business growing. I'm a believer in taking risks. If you don't take risks, you're never going to achieve anything.
"If you've got a firm base for the business and you have the right people around you, it's a force behind you that helps you to reach the next level."