Big Motoring World has kick-started an ambitious growth plan with the acquisition of Peterborough-based used car supermarket group SW Car Supermarket.
The addition of the business' two new Peterborough dealerships will increase Big Motoring World's footprint to five used car supermarkets and also marks the start of a UK-wide expansion plan and a soft-launch for its new corporate identity.
The business is now actively seeking further premises across major metropolitan hubs including London, Birmingham, Manchester, Glasgow, Derby and Leeds as part of a bid to grow its footprint further.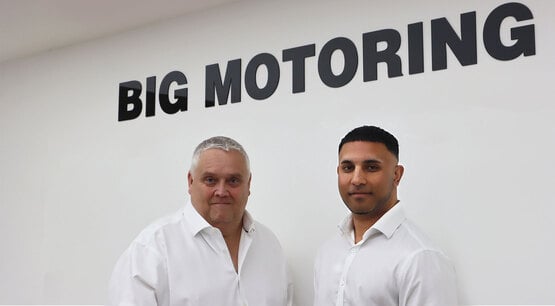 Big Motoring World chief executive Peter Waddell – also the driving force behind online car retail platform carzam – said: "Our ambitions for the group are – like our name suggests – big.
"We have established a well-proven business model that's sustainable even in the toughest economic environments.
"Our customers love our straight-forward and honest approach to vehicle retailing and the value proposition we offer.
"Our vehicles are priced to sell and we focus heavily on the customer experience, eliminating the pain points seen at most dealerships.
"We look forward to bringing a new and better car buying experience to the people of Peterborough and growing our workforce further in this part of the country."
SW Car Supermarket was the subject of an AM dealer profile feature in 2019.
At the time, its founder Anton Khan was one of the youngest chief executives in the industry, at 33.
Khan had no experience selling cars when he left university in Sheffield and entered the automotive sector in 2010.
He said that a willingness to take risks helped him drive rapid growth. Khan told AM: "Some people can get a bit flustered by their business growing. I'm a believer in taking risks. If you don't take risks, you're never going to achieve anything.
"If you've got a firm base for the business and you have the right people around you, it's a force behind you that helps you to reach the next level."
Khan now joins Big Motoring World's executive leadership team as an investor and chief operating officer and has been lined up to take on the group's CEO role when Waddell moves into a chairman role after more than 35 years in the industry.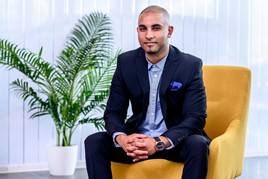 Commenting on Big Motoring World's acquisition of his SW Car Supermarket business, Khan said: "I'm excited to be joining Big Motoring World and building on the success of our two established Peterborough-based car supermarkets.
"As a Peterborough resident, I have always been proud to serve and contribute to the local community. The news today will allow us to bring more in-demand stock to the local area at exceptional prices, benefiting from vast economies of scale."
Big Motoring World is set to establish a new regional aftersales department in Peterborough to support the two former SW Car Supermarket sites.
All stock prepared at the group's existing 10-acre national vehicle preparation centre in the city.
Big Motoring World said that both former SW Car Supermarket sites will now be temporarily closed to allow refurbishment work.
The branch on John Wesley Road is expected to open in November 2021.
Further renovations, totalling £4 million, will be carried out at the Padholme Road East branch, with the site expected to reopen in early 2022.
Big Motoring World was founded by Waddell as a small 20-car pitch in 1986 and has undergone a vast expansion, including more recently the launch of a 21-acre, 1,000-car prestige supermarket at Blue Bell Hill, Kent, in 2018 and an 800-car Enfield-based supermarket in 2020.
In 2020 the group delivered a turnover of £295 million, despite the market disruption caused by the COVID-19 pandemic.
The acquisition of SW Car Supermarket will see Big Motoring World's stock of used cars increase to 6,000.