Top 10 AM100 motor retailer Marshall Motor Holdings has secured a £64.5 million takeover of 48-site Motorline Holdings from the Obee family.
The acquisition, funded from Marshall's existing cash resources, adds immediate scale representation with Toyota, Lexus and Hyundai to Marshall's portfolio plus significantly increases its representation of Nissan, Peugeot and Volkswagen, Audi and Skoda.
Marshall said its brand coverage now amounts to 85.4% of the market, plus it now has sites in eight further counties - a total of 37 counties in England and Wales - and it expects synergies for used vehicle remarketing and fleet sales to come from the expanded group.
Motorline's revenues in 2020 were £695.2 million with pre-tax profit of £2.1m (after exceptionals of circa £4m). It has around 1,500 staff who transfer to Marshall.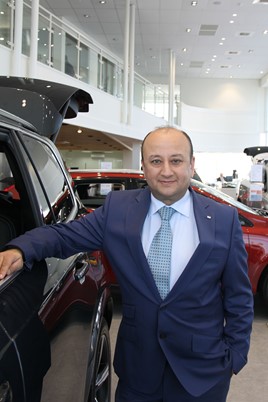 Marshall chief executive Daksh Gupta (pictured) said the acquisition of Motorline is in line with a strategy which includes growing both further scale with existing brand partners and developing scaled relationships with selected new brand partners.
"Motorline is an extremely well-respected, long-standing business. The Obee family have overseen a significant expansion of the business in recent years and have invested in a market- leading property portfolio," he said, adding that the acquisition is expected to generate attractive financial returns.
"We are delighted to begin new and significant partnerships with Toyota/Lexus and Hyundai. These brands, with a combined market share in the UK of over 11%, have been a target for the group for some time and the acquisition of Motorline provides immediate scale with each of them.
"I would like to thank each of them for supporting this acquisition and very much look forward to working with them over the coming years to develop a mutually successful partnership.
"I would also like to take the opportunity to thank our existing brand partners for their continued support for the further growth and development of the Group for which we are extremely grateful."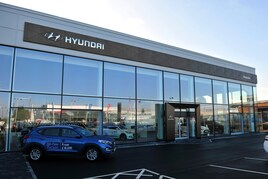 By adding Motorline's seven Nissan franchises Marshall becomes Nissan's fourth largest retailer, with 10 sites, and it is now Peugeot's second largest, with the four extra sites taking its Peugeot dealership total to seven.
Glen Obee (pictured on the right, below), who was chairman of Motorline until its sale, said: "Following a period of almost 50 years from when our father founded Motorline in 1972 and having worked within our family business for over 40 years, my brother Thomas and I have decided to retire from the industry that we have enjoyed working within throughout our careers.
"We would like to pay tribute to the hard work and commitment of our employees and to our brand partners for their support and contribution to the outstanding success Motorline has been able to achieve."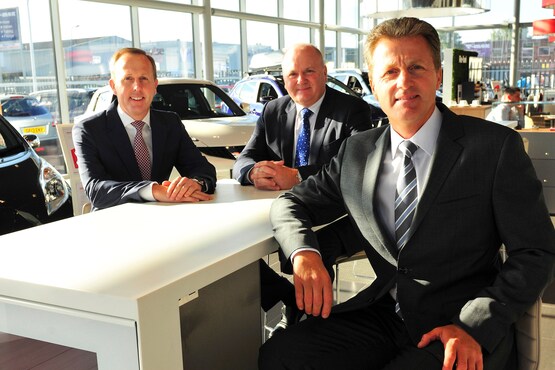 The dealer group, headquartered in Canterbury, had grown significantly in the past decade or so to operate across Kent, West Sussex, Surrey, Berkshire, Bristol, South Wales and the West Midlands.
It represents ten brands through 48 operating franchises including Toyota, Lexus, Hyundai, Volkswagen, Audi, ŠKODA, Nissan, Peugeot, and Maserati. In addition, it operates four Volkswagen Group Trade Parts Specialist (TPS) businesses and five used car centres.
Obee added: "Under the excellent leadership of Daksh Gupta and his management team, the newly expanded Marshall Motor Group will be even better placed to embrace the future dynamics of the changing motor sector."
Motorline shareholders were advised by David Kendrick, head of automotive at UHY Hacker Young, who said: "Delighted to have assisted the Motorline shareholders on the sale of their substantial group.
"The business has grown a huge amount over the last decade and not only introduces Toyota & Lexus to the Marshall portfolio, but also significantly increases their footprint across the UK.
"One of the biggest deals done in a very long time and it remains a very active market elsewhere too."
Separately Marshall, which recently upgraded its 2021 profit forecast, has bought a related freehold property for £2.9m and it has the option to acquire two additional freehold properties for £24.9m.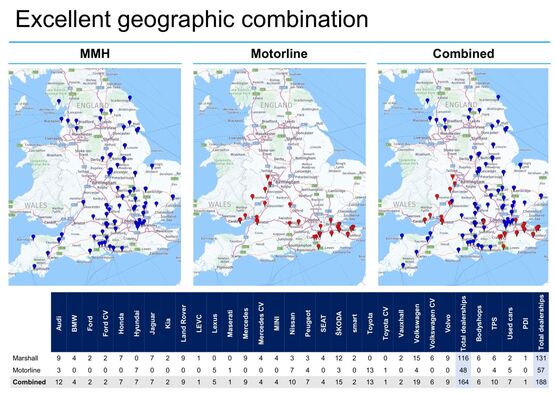 Motorline's 48 sites are: Toyota (13 sites), Toyota Commercial Vehicles (1 site), Hyundai (7 sites), Nissan (7 sites), Lexus (5 sites), Peugeot (4 sites), Volkswagen (4 sites), Audi (3 sites), ŠKODA (3 sites), Maserati (1 site), plus it operates four Volkswagen Group TPS businesses and five used car centres.