Marshall Motor Group has increased its 2021 profit expectations by a further 25% after outperforming the wider car retail sector in Q3.
A trading update from the AM100 car retail group, issued via the London Stock Exchange this morning (October 6) stated that it would achieve a record underlying profit before tax "not less than £50 million" – an increase from the upwardly revised £40m announced in August.
The group – the AM Awards 2021's Dealer Group of the Year and Best Dealer Group (more than 10 sites) – said that it had outperformed the new car market in Q3, with sales down by 13%, leaving it 11% down year-to-date.
In the used sector, meanwhile, Cambridge-based Marshall improved its used car retail processes to ensure that it capitalised on what were described as "exceptional market tailwinds", with values having increased for seven consecutive months – rising by 26.3%.
As well as continuing its investment in used vehicle procurement, pricing utilising technology and real-time market data to realise strong margins, the group said it had "improved online product presentation and marketing the marshall.co.uk brand through advertising and sponsorship initiatives".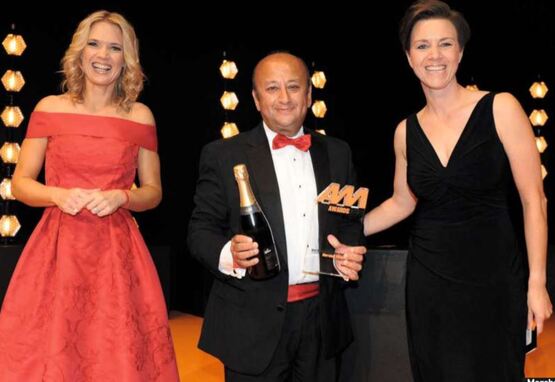 Group chief executive, Daksh Gupta, said that he was "delighted" with the Q3 performance, which was delivered in a period which had seen "a significant number of the Group's key brands being impacted by new vehicle supply constraints".
Gupta said: "The group has also capitalised on strong tailwinds in the used car market resulting in an exceptionally strong margin performance in used cars which more than offset a decline in volumes as a consequence supply shortages.
"The group's strong operational performance has meant that the Board now expects that underlying profit before tax for 2021 will be not less than £50m, up 25% from previous estimates.
"This figure is after the commitment to repay all CJRS and non-essential retail sector grants received for this financial year.
"Whilst we and the wide industry have benefited from exceptional market conditions this performance could not be achieved without the dedication of our amazing teams. I know I keep saying it but thank you, thank you, thank you."
Marshall noted in its trading update that it anticipated some used car pricing realignment in Q4, but did not expect this to be significant.
As it continued to experience strong demand for new cars – with order take remaining strong – it also noted delivery times for new vehicles have been "significantly extended".
In its analysis of Marshall's Q3 performance, Zeus Capital once again highlighted the retail group as a business that was likely to emerge as a "sector winner".
It said: "Based on our forecasts, MMH now trades on 2021 P/E of 4.1x and has a yield of 6.4%, which looks significantly undervalued in our view.
"We re-iterate our view that MMH has a creditable and reliable platform, which we consider will emerge as a sector winner."